Published April 9, 2018
Twice in one month, University of Louisiana Monroe student Siddharth Gaulee has won a prestigious contest for student photography.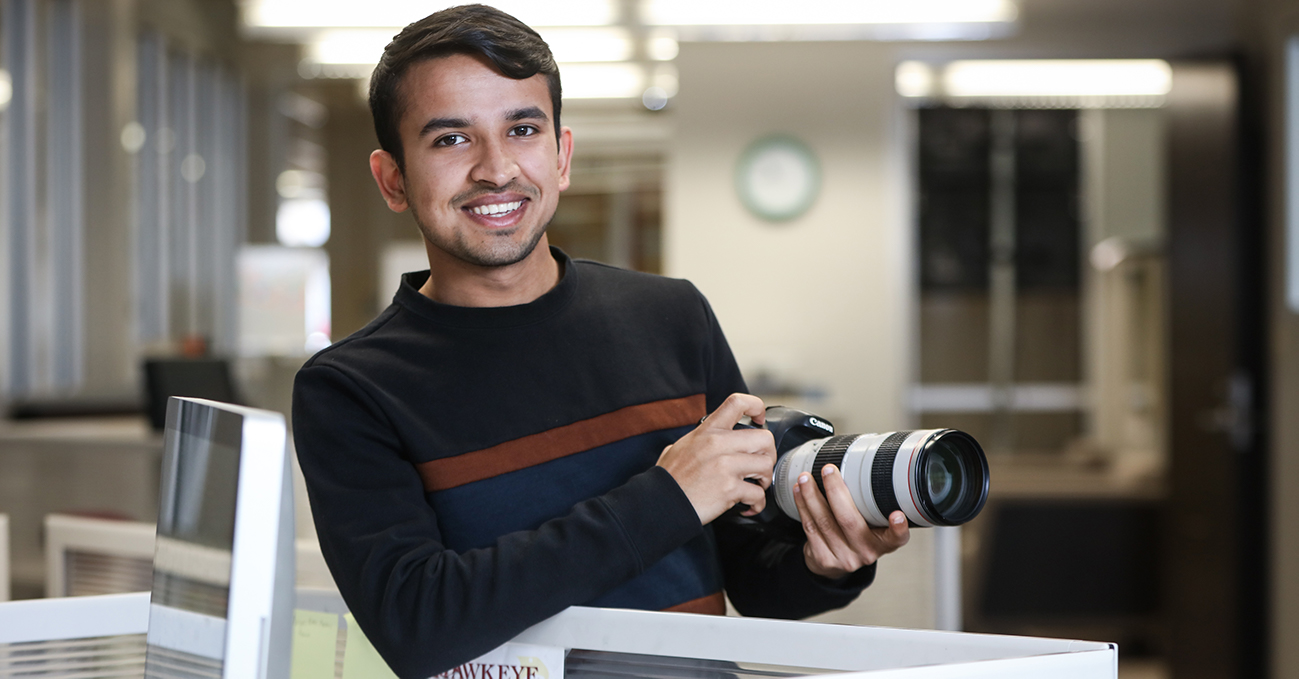 In early March, he won third place in the Audience category at the College Media Association Conference for an image he took during a protest in New York City. Gaulee was recently notified that the photo went on to win first place in the Adviser and Professional category.
March 7-11, Gaulee and fellow members of The Hawkeye staff attended the CMA conference in the Big Apple. Gaulee, The Hawkeye's art director, was assigned with 22 other students to hit the streets and take a representative photo of New York.
"We were supposed to capture a scene of New York. There was an International Women's Day march and I though it represented all the revolutions and movements of New York," Gaulee said.
"There were people and signs, but I knew I had to set my photos apart," he said.
There was a ruckus at the rear of the march and following his instincts, Gaulee headed in that direction.
"There was a woman holding a 'For Trump' sign and there was an altercation. Then it turned out she had a weapon and the police came," he said of the incident in Washington Square Park. "It was not the best photo of the day, but I wanted to tell the story without someone having to read the caption."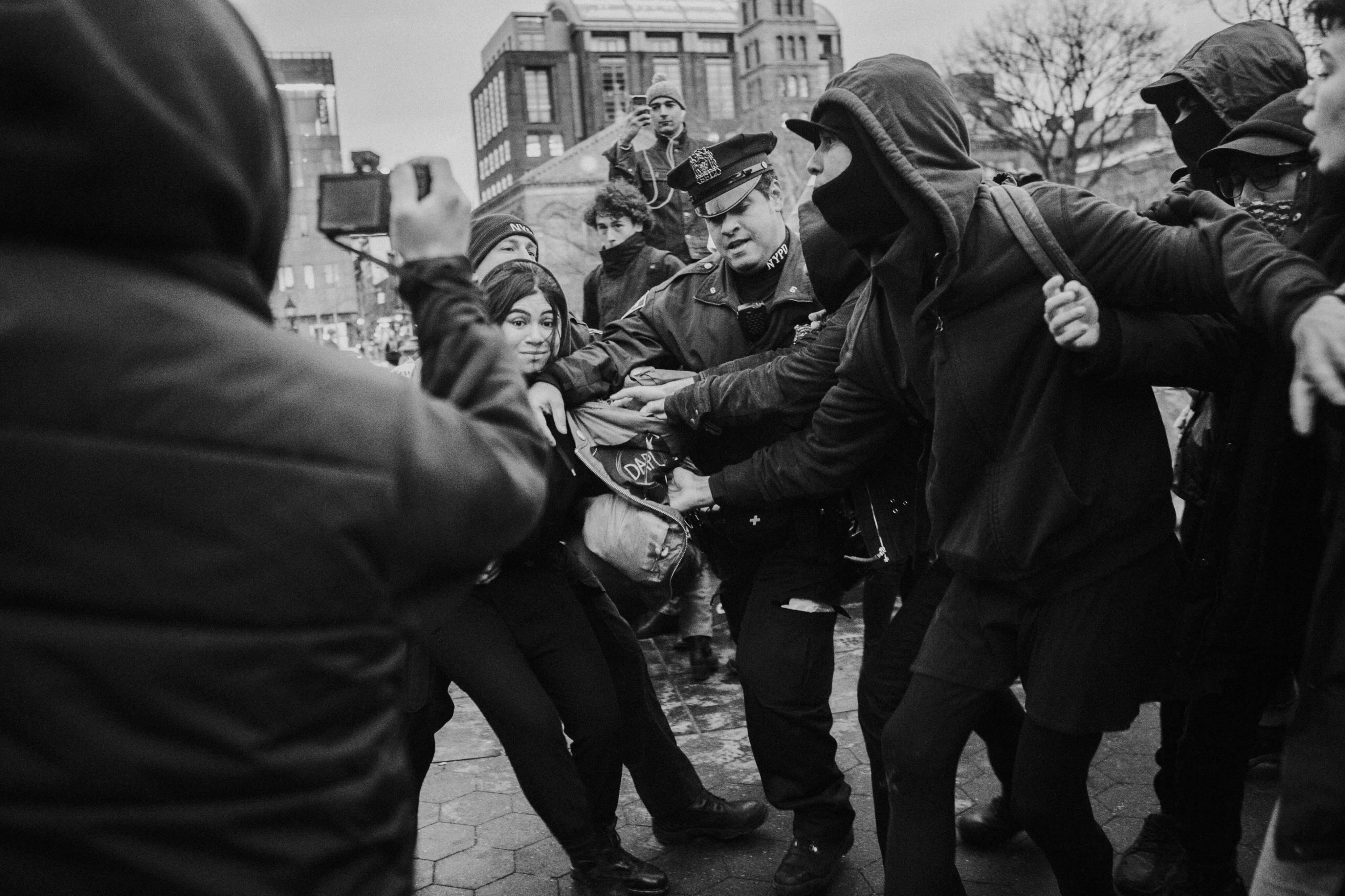 As a winner in the Audience category, Gaulee got to visit with professional photographers who were providing constructive criticism and also judging the photos for the Professional category.
"That was very cool. I got to talk to photographers from the New York Times and New York Daily News," he said. "I was super proud. One of the professional photographers said I have an eye for photojournalism, not just a news shot."
As it turns out, the other professional judges agreed and named him the first-place winner of the contest. The prize is that his photo will be the cover on next year's conference folder.
Winning at CMA was one of Gaulee's goals for 2018 — he even listed it on his New Year's resolutions. Gaulee also wanted to thank two people who have encouraged and helped in with his photography and digital media.
"I want to give a shout out to Srjdan Marjanovic, creative director, and digital media editor Emerald McIntyre. They are always so receptive and so helpful. I don't have a photography class. They are my mentors," he said.
Gaulee is a junior communications major studying digital media and production. He is from Nepal and Jacksonville, Fla.