Published May 12, 2018
It was a morning of excitement for the students who were awarded diplomas from the University of Louisiana Monroe at Saturday morning's Spring 2018 Commencement Ceremony. It was the largest number of diplomas ever awarded in the history of the university totaling 923. 
The graduation exercises were in Fant-Ewing Coliseum, however due to an extraordinary number of graduates, extra seating was provided at Bayou Point Event Center. Almost 700 chairs were set up at Bayou Pointe where guests watched the ceremony via live stream.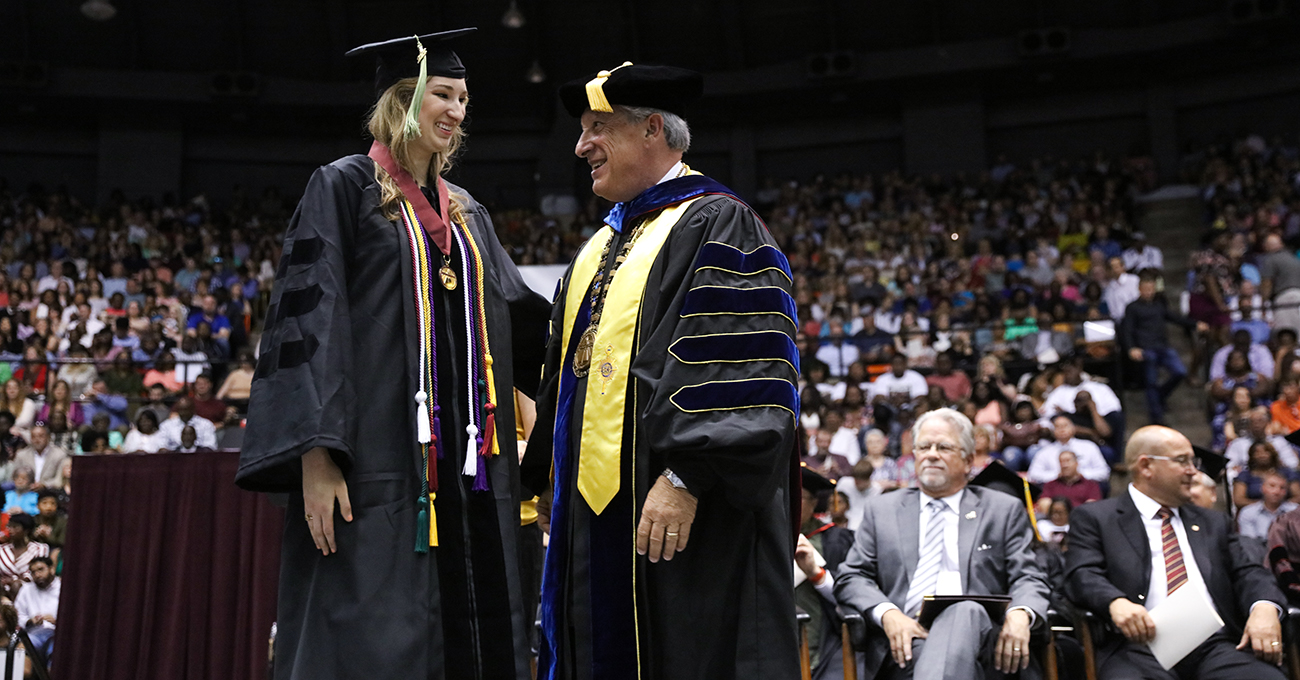 President Nick J. Bruno conferred degrees to the students from the College of Health and Pharmaceutical Sciences, College of Arts Education and Sciences, and the College of Business and Social Sciences, as well as ULM Online and the Graduate School.
The honor graduates were recognized during the ceremony. There were 54 summa cum laude (3.9-4.0) graduates, 48 magna cum laude (3.750-3.899) and 142 cum laude (3.5-3.749).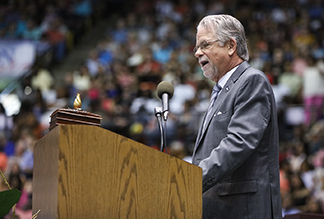 Keynote speaker was the Honorable Judge Milton D. Moore III. Moore encouraged students to take part in their communities, get in the habit of voting, and support higher education. "Be a fierce advocate for higher education in general, and ULM in particular. Tout it to your friends and coworkers. Join the alumni association. Organize and attend alumni get-togethers in your town or city. Learn about the ULM Foundation, and give back to your university."
Prior to graduation, the honor graduates and their families attended a special Latin Honors breakfast in Shultz Cafeteria.
The full list of graduates will be released and posted to ulm.edu/commencement.