Published July 30, 2018
A group of University of Louisiana Monroe students had the opportunity this summer to practice their Spanish in a beautiful tropical setting.
Under the direction of Mary Blanche Wortham, Instructor of World Languages, Dr. Ruth Smith, Director of Humanities and 12 students polished their Spanish in a two-week immersion experience in this Central America country.
The students were enrolled from the elementary through senior class levels. Those who had completed more than six hours at ULM immediately used their language skills with taxi drivers, clerks and waiters.
"It was very rewarding to observe the students' enthusiasm in using the language and their eagerness to learn more about the Costa Rican culture," Wortham said. "These students went beyond academic excellence and were amazing representatives of the University."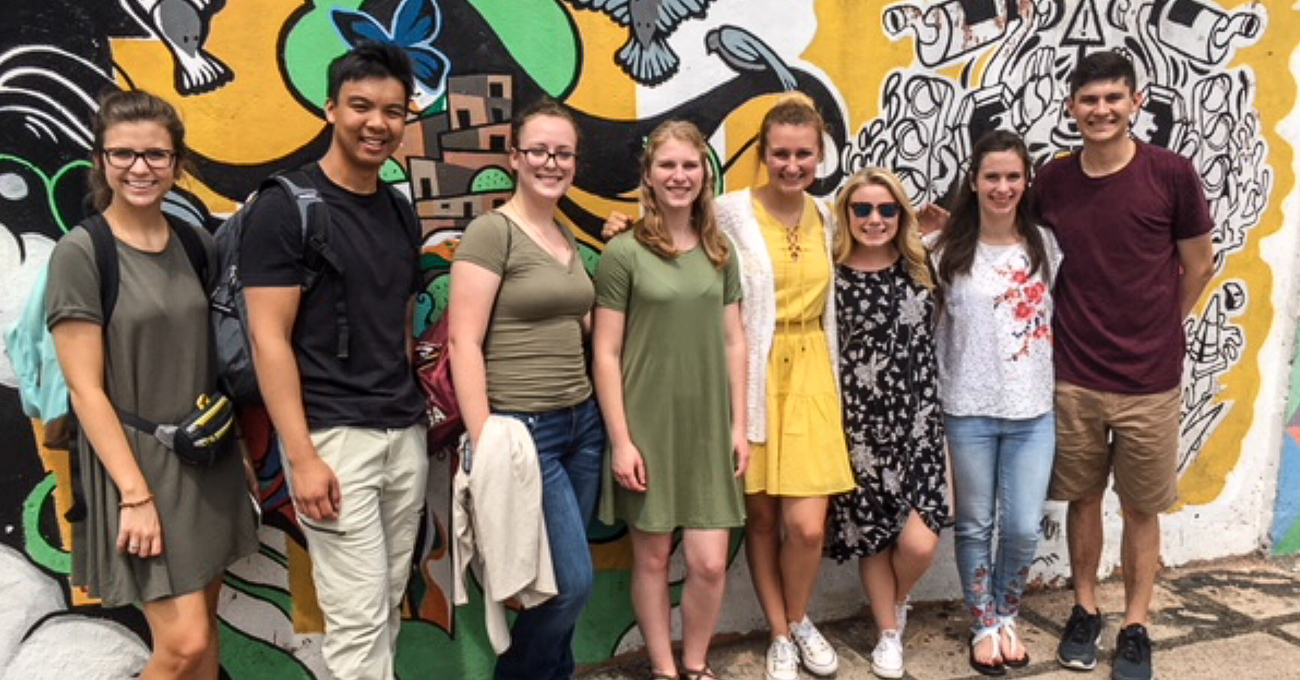 The student participants were: Emily Healy, dual degree in Spanish and Communication; Tabitha Birdwell and Amber Waterhouse, Spanish majors; Miranda Spurgeon, second-year nursing; Elizabeth Hancock, Speech-Language-Pathology; Colby Patrick, Secondary Education; Trey Skains, Toxicology; Kyle Dacdac, Biology; Carolyn Manemans, Kinesiology; Harrison Gravelle, Political Science; and Kaci Favaro and Kristie Stansells, Elementary Education.
Smith said studying abroad gives students the opportunity to improve their skills surrounded by the culture.
"Study abroad is designed to give students the chance to apply and improve on their abilities with the language in context," Smith said. "These students took full advantage of this opportunity and impressed themselves with how well they did."