The Gerontology Graduate Program at the University of Louisiana Monroe is a unique program housed within the College of Business and Social Sciences. It provides a wide variety of career training in gerontology, ranging from small business management in gerontology and long-term care administration to mental health, and grief care management.
ULM is the only university in Louisiana to offer a master's degree in gerontology. The graduates of this program are pursuing successful careers in diverse fields of practice. An increase in the elderly population due to baby-boomers getting older and an increase in the average life expectancy has resulted in gerontology becoming one of the fastest growing careers.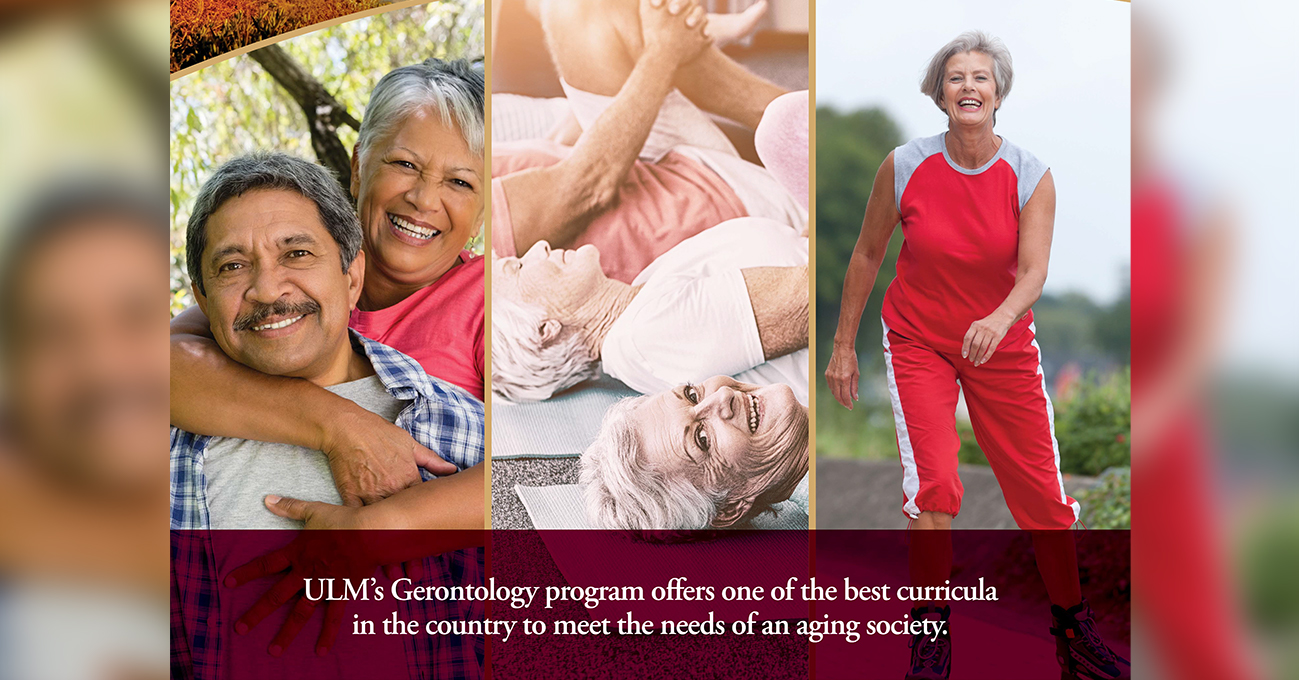 In June 2018, ULM was ranked among the best gerontology programs in the country. The ranking from College Choice, which ranks colleges and universities, ranked ULM as the No. 1 Most Affordable Online Master's program in Gerontology. ULM was also named the No. 10 Best Master's in Gerontology and the No. 14 Best Online Master's in Gerontology.
According to College Choice, the ranking is based on institutional reputation, graduation rates, selectivity, and faculty resources. The data from their ranking comes from the National Center for Education Statistics' IPEDS database, U.S. News & World Report, Payscale, and individual college websites.
"ULM has a reputation for excellence in online education as well as for their programs on aging," College Choice noted in its description of ULM.
In April 2018, ULM's master's degree in Gerontology was ranked No. 9 by bestschools.org based on six evaluative criteria: 
Academic excellence based on a school's curriculum within the selected discipline 
Strength of faculty scholarship 
Reputation 
Financial aid 
Range of degree programs 
Strength of online instruction methodology 
Dr. Ron Berry, Dean of the College of Business and Social Sciences added, "ULM is well known for its outstanding face-to-face and online graduate programs. We are excited that these entities have recognized the outstanding value and excellence of our unique program in Gerontology. I want to commend Dr. Anita Sharma and our dedicated group of part-time faculty who have significant industry experience for continuing to deliver a relevant and timely curriculum to meet work force demands."


For more information, contact Sharma at asharma@ulm.edu.