Published August 7, 2018
Three faculty members of the University of Louisiana Monroe School of Visual and Performing Arts recently performed at two international conferences, the International Trombone Festival, July 11-14 at the University of Iowa, and the 50th International Horn Symposium, July 30-Aug. 4 at Ball State University.
Dr. James Boldin, Associate Professor of Music, and Mr. Tracy Bedgood, Adjunct Instructor of Music, performed at the International Trombone Festival, and were joined by Dr. Adam Johnson, Assistant Professor of Music, for their performance at the International Horn Symposium. The ensemble performed a program of original music for low brass trio, which consists of horn, trombone and tuba.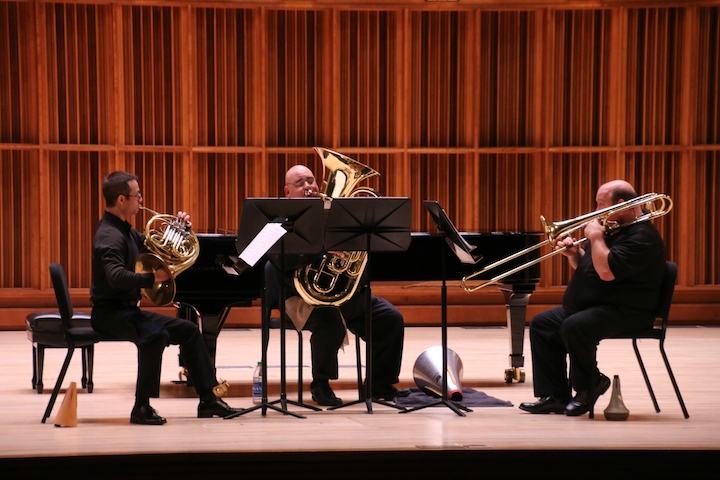 "Performing at an international conference is of course an honor and great exposure for our university," says Boldin, "but this year was particularly exciting because we had the opportunity to perform at two separate conferences, one of them being the 50th anniversary of the International Horn Symposium."