Published September 24, 2018
This summer, two University of Louisiana Monroe's Medical Laboratory Science students attended the 86th meeting of the American Society for Clinical Laboratory Science in Chicago, from July 29 – Aug. 2.
The 2018 Annual Meeting featured knowledge and learning experiences that encompassed all parts of the laboratory profession. This meeting is a premier event for all laboratory professionals and includes more than 15.5 hours of P.A.C.E.®-approved education delivered by experts in the medical laboratory. In addition to the educational sessions, the Clinical Lab Expo provides the medical laboratory professional hands-on experience with the latest in laboratory science and technology. ASCLS holds all of the society's governance sessions during this meeting also.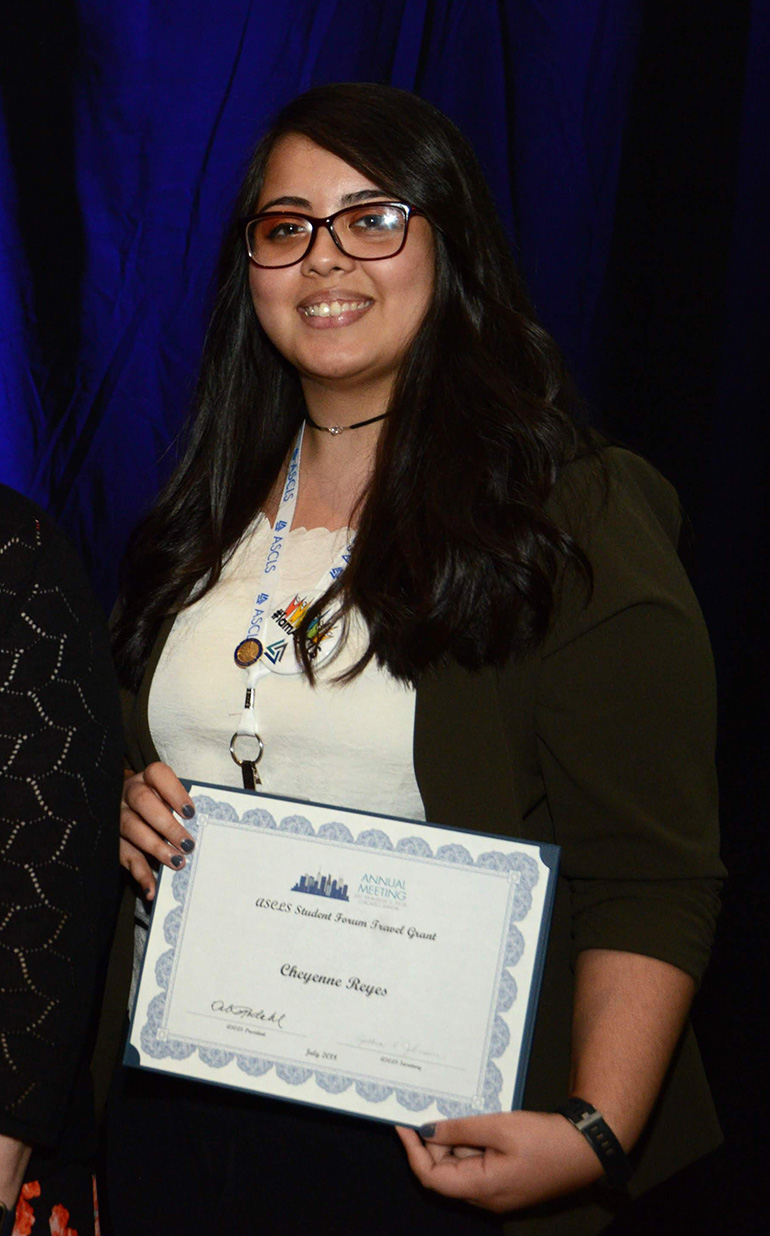 Cheyenne Reyes and Natalie Foster, ULM MLS students, attended the meeting. ASCLS student members were provided an opportunity to apply for a grant to assist with travel expenses. Thanks to the generosity of the ASCLS Student Forum, $1,500 was available for two students. Reyes was one of the two recipients to receive the ASCLS Student Forum travel grant. She was elected as the Region VII Developing Professional Representative. ASCLS region VII encompasses Louisiana, Texas, Arkansas, and Oklahoma.
Reyes said, "The Annual Meeting is planned in conjunction with the American Association of Clinical Chemistry to provide a clinical lab expo, which was one of the most exciting parts about the meeting. Being able to see all the new technologies that are up and coming, as well as the incredible scientific advancements all in one place was astounding. The ASCLS Annual Meeting is incredibly intriguing and fun, but also it is imperative to get involved with ASCLS as a student so we are fully aware of the issues facing our profession and can continue to spread awareness among our classmates and friends."
Debbie Wisenor, MLS Program Director, stated, "The MLS faculty are very proud of our students who continue to be leaders at the state, regional, and national levels.  The ASCLS Annual Meeting provides the opportunity to expand knowledge through educational sessions and cutting-edge technology demonstrations, to network and exchange ideas with medical laboratory science professionals and students, and to serve the profession through involvement in governance."