Published October 9, 2018
The ULM Wind Ensemble will present their first concert of the year on Monday, October 8, at 7:30 pm in Brown Auditorium. There is no admission charge for this performance. Conductors include Derle R. Long, Steven Pederson, and Sean O'Pry.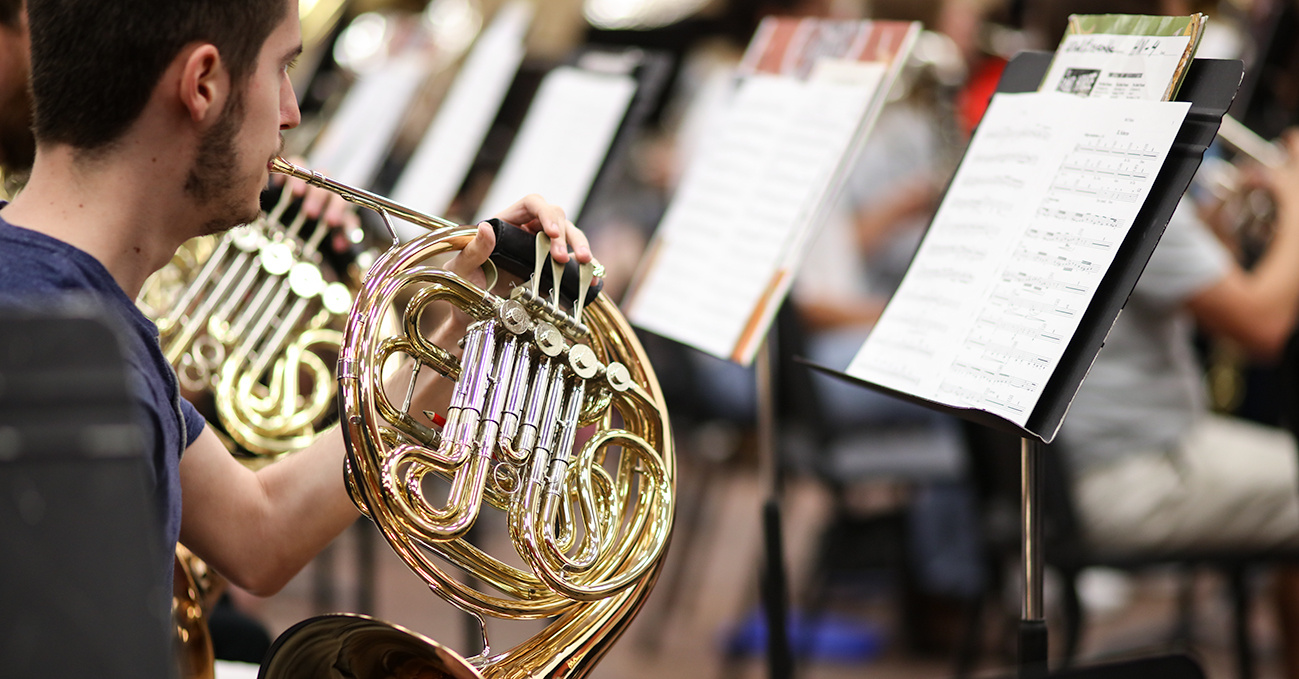 The Wind Ensemble is comprised of exceptional wind and percussion performers selected from the ULM campus.  While most of the performers in the Wind Ensemble are music majors, additional majors represented in the group include Pharmacy, Nursing, Communications, Radiologic Technology, and Political Science.

The concert will feature the music of American composers Rossano Gallante, Vincent Persichetti, James Barnes, Robert Jager, and Henry Fillmore.  For more information on this performance, contact the ULM School of Visual and Performing Arts at 318-342-3811.