Published Nov. 6, 2019
Classes at the University of Louisiana Monroe will dismiss at 2 p.m. on Wednesday, Nov. 6, 2019, due to expected road closures and heavy traffic associated with the arrival of President Donald Trump in Monroe.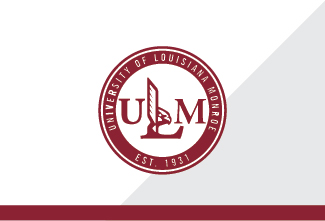 ULM will resume normal operating hours on Thursday, Nov. 7. The 2 p.m. dismissal is for students and faculty only; staff will remain until 4 p.m. The library, dining halls and Activity Center will be open regularly scheduled hours. Planned events will take place as scheduled.
The early dismissal will not apply to the Shreveport or New Orleans campuses.