Published April 22, 2020
Lisa Van Hoose, Ph.D., Director of the Doctor of Physical Therapy program at the University of Louisiana Monroe, has been named to Gov. John Bel Edwards Louisiana COVID-19 Health Equity Task Force. She will serve on the Health Disparities and Research subcommittee, which provides research and data regarding the disparities aligned with COVID-19.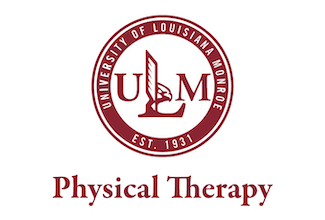 "I want to express my gratitude to Gov. Edwards for the opportunity to serve with this distinguished group of experts. It speaks to the depth and breadth of the amazing human capital within our state," VanHoose said. "We have an opportunity to significantly expand the impact of current efforts and implement new strategies to improve the health and wellness of minority and vulnerable populations."
VanHoose joined ULM in June 2019 to lead the new DPT program. Before coming to ULM, VanHoose served as a physical therapy faculty member and Director of the Cancer Rehabilitation and Wellness Laboratory at the University of Central Arkansas. She earned a B.S. in Health Science and an M.S. of Physical Therapy from UCA. VanHoose holds a Ph.D. in Rehabilitation Science and a Master of Public Health from the University of Kansas Medical Center.
Alberto Ruiz, Ed.D., Vice President of Academic Affairs at ULM, said VanHoose is an excellent appointment for the university and the state.
"Dr. VanHoose has extensive experience in healthcare as a professional and as an academic leader. Her dedication to improving the health and wellness of minority communities will provide valuable insight on disadvantaged segments of the population in the age of COVID-19. We are very pleased Gov. Edwards selected Dr. VanHoose to serve on this important committee," Ruiz said.
The task force will be led by co-chairs Dr. Sandra C. Brown, Dean of Southern University's College of Nursing and Allied Health and Dr. Thomas LaVeist, Dean of Tulane University's School of Public Health and Tropical Medicine.
The task force's work will begin immediately, and its actions and research will result in improved health outcomes and equity in Louisiana. A statewide Health Equity Dashboard will be created to monitor the progress of the task force.
For the complete media release from the Governor's Office, click here.