Published Aug. 3, 2021
The University of Louisiana Monroe is planning an exciting University Week focusing on the opening of the Fall 2021 semester, with activities and events welcoming faculty, staff, and the community back to campus.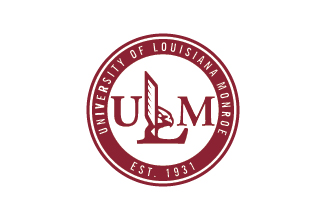 The Week of Welcome for students is Aug. 14-20. Look for the schedule of events to come.
Classes begin Monday, Aug. 16.
The public is invited to be part of the Warhawk momentum and attend the events open to the public, marked with an asterisk.
ULM is operating in accordance with guidelines set by Gov. John Bel Edwards requiring masks be worn at all times inside campus buildings. Masks may be removed inside personal offices. Social distancing is encouraged when possible. 
Berry-Bowden Grand Finale and The Pursuit Aug. 10
Berry-Bowden Grand Finale and The Pursuit is scheduled for 5:30 p.m. Tuesday, Aug. 10 in Fant-Ewing Coliseum. ULM supporters and the community are invited to attend this evening of excitement to start the 2021 semester and football season.
This summer, the Berry-Bowden Roadshow, featuring first-year ULM President Dr. Ron Berry and first-year head football coach Terry Bowden, made tour stops in Dallas, Shreveport, Baton Rouge, and New Orleans. 
BancorpSouth sponsors the Pursuit, with program highlights including comments from President Berry, Athletics Director Scott McDonald, and Coach Bowden. Tickets are available at ULM Alumni Association.
University Address Aug. 9
President Berry will deliver the University Address at 3 p.m. Monday, Aug. 9, at Bayou Pointe. Berry will share plans for the university and update academic programs, funding, facilities, and more. Those interested in learning about the future of ULM are invited to attend. The event is free and open to the public.
The Fall 2021 University Week Full Schedule and At-A-Glance Schedule are posted on the Academic Affairs page on ulm.edu.
ULM University Week: Aug. 9-13
Monday, Aug. 9
3 p.m. – University Address by President Ron Berry at Bayou Pointe*. 

4 p.m. – A reception for faculty and staff will follow on the Bayou Pointe patio. Free spirit T-shirts will be given away.
Tuesday, Aug. 10
10 a.m. – Ribbon cutting at Warhawk Village Apartments, located at 101 Peyton Drive on campus. *

All-day – Coffee with Colleges 

3 p.m. – Faculty and Staff Years of Service Recognition at Bayou Pointe*.

5:30-8 p.m. – Berry-Bowden Grand Finale and The Pursuit at Fant-Ewing Coliseum.*  
Wednesday-Friday, Aug. 11-13
Friday, Aug. 13