Published Feb. 10. 2022
The Aspiring Gerontologist Education – or AGE – Scholarship has been established to assist students in the University of Louisiana Monroe Gerontology program who may be at risk of leaving the master's degree program.
Anita Sharma, Ph.D., Gerontology Chair, said a number of students often drop out of graduate programs due to financial problems or personal crises. Such situations have increased during the COVID-19 pandemic. She noted many graduate students work full-time and go to school.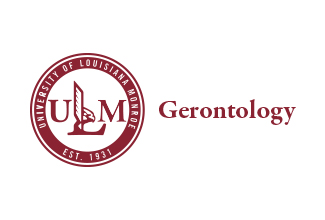 Sharma created the AGE Scholarship in honor of her mother, Mrs. Krishna Sharma. From an early age, Mrs. Sharma instilled in her daughter that advanced education was essential for her to escape the social and cultural systems of their country, India.
"I established this scholarship as a tribute to my mother, who was a staunch advocate of higher education for women," Sharma said. "If she had not stood up for me and fought a harsh patriarchy that clipped the dreams of young girls, I would have become a school dropout with a very bleak future."
The AGE Scholarship provides tuition support to enable a student to remain enrolled in at least one Gerontology graduate course.
To be eligible, a student must be an undergraduate senior formally admitted into the Gerontology graduate program or enrolled in the program for at least three credit hours. Complete details about this scholarship program may be obtained from the ULM Foundation or ulm.academicworks.com. The deadline to apply for the AGE and other scholarships for the fall 2022 semester is Feb. 28.
"Amidst the rigid patriarchy that was all around me, my mother gave me two very loud and clear messages right from my toddlerhood – 'If you want to be happy, get an excellent education, and never compromise your self-respect!' I think I did not disappoint her, although I did turn her hair gray," Sharma said.
"Rudyard Kipling wrote 'God could not be everywhere, and therefore, He made mothers.' This was very true in my case," Sharma said. "A good education is a privilege that millions of young people are deprived of in the world around us. As educators, we can change our world by making each child a privileged child."
ULM Gerontology in the College of Business and Social Sciences is the only graduate program of its kind in Louisiana. For more information, visit https://www.ulm.edu/gerontology/ or email Sharma at asharma@ulm.edu.