Published October 7, 2022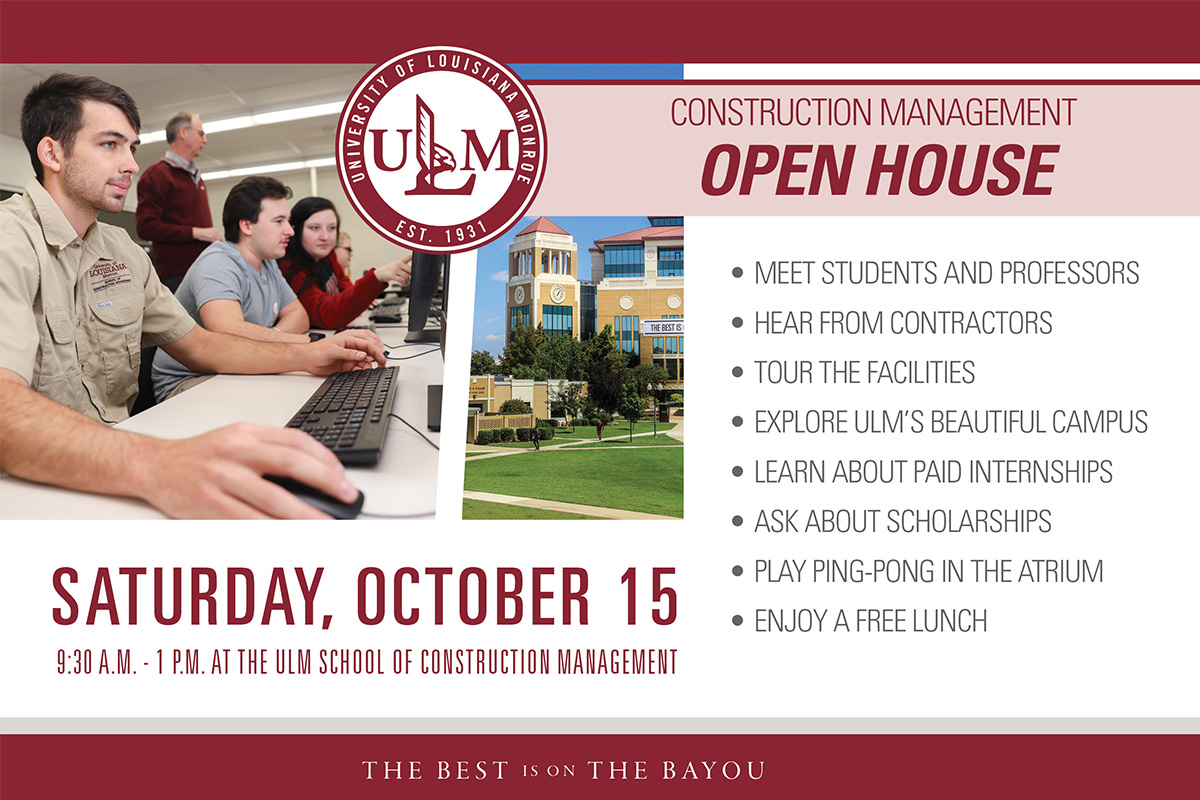 MONROE, LA – The ULM School of Construction Management will host its annual Open House on Saturday, October 15 from 9:30 a.m. - 1:00 p.m. at the Construction Management Building, 513 Filhiol Ave. in Monroe. All prospective high school and transfer students are invited to attend.  
 Students will meet with ULM alumni and potential employers, and they will learn more about scholarships and paid internship opportunities. They will also be able to tour the construction management facilities, as well as the entire ULM campus. Attendees will also receive a free lunch.  
 
"Construction Management is an exciting, dynamic and rewarding career. If you have the ability to work with people, think through problems and find solutions, then you should consider construction management," said Don Colegrove, Assistant Professor of Construction Management. "The best way to find out if construction management is right for you is to come to the Open House." 
 
To register for the Construction Management Open House, email ansmith@ulm.edu.