Published September 26, 2022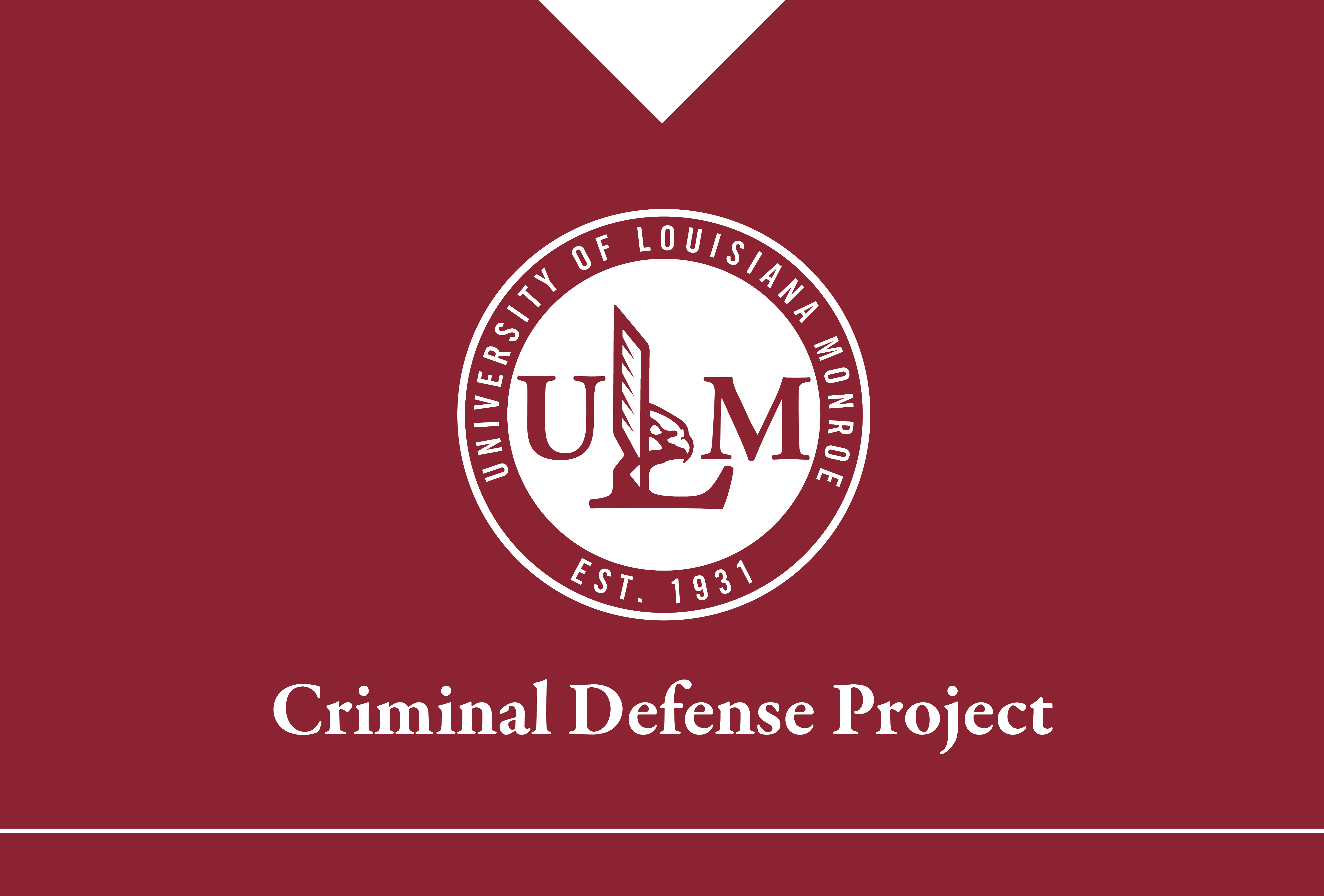 MONROE, LA – ULM will host the first training of the Criminal Defense Project on September 30 from 8:30 a.m. to 4:30 p.m. The training session will be held in the Mock Trial Room located in Strauss Hall Room 148. This training is the first of many and ULM would like to invite all students, faculty and staff who may be interested in learning more about criminal defense to attend. 
"We are pleased to participate in training public defenders and staff statewide. This project will help reduce dockets and make our court system more efficient," said Bob Noel, Lead Counsel for The Criminal Defense Project.  
The Criminal Defense Project is a result of the passage of Senate Bill 206, which requires the state of Louisiana to enter into contract with The University of Louisiana Monroe to provide criminal defense training for the entire state. ULM thanks State Senator Katrina Jackson for all her dedication and hard work in proposing and getting Senate Bill 206 passed.  
Trainers for The Criminal Defense Project will come from the disciplines of Criminal Justice, Communications, Political Science, Public Administration and Social Work. Five broad categories have been identified for training, including: Attorneys, Investigators, Management, Mitigation, and Staff.  
"Because we do not want innocent people to be sent to prison, we need to make a good faith effort to provide an effective defense for the accused. I like to think that this program helps to ensure that this occurs," said Dr. Robert Hanser, Principal Investigator and Coordinator of ULM's Criminal Justice program.