Published October 25, 2022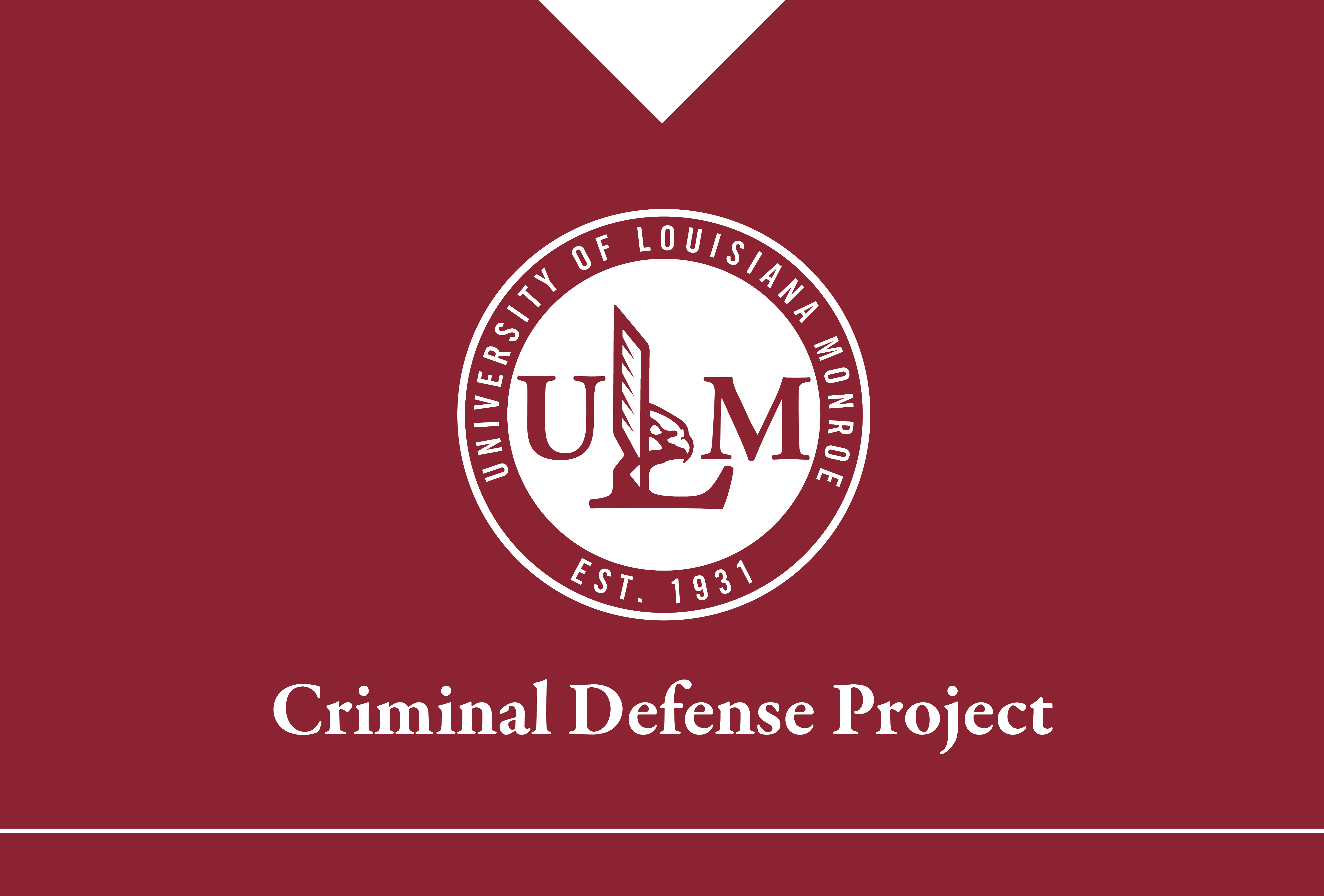 MONROE, LA – The University of Louisiana Monroe held the first Criminal Defense Project Training session on September 30, 2022.  This all-day training session was for any public defender in Louisiana, as well as social workers, investigators, and any interested students.  The training session was led by ULM Adjunct Professor Bob Noel, who taught "The Fundamentals of Direct and Cross-Examination." More than 50 attendees from across the state attended the session in the ULM Mock Trial Courtroom.  
The first training session included a lecture on direct and cross-examination which was followed by interactive coaching of the two skills. Public Defenders were given a court case to review which they used to direct and cross-exam a witness. Bob Noel and the audience provided constructive criticism for the public defenders while also applauding their strengths. 
Attendees expressed excitement and gratefulness to be part of this initial training session.  "I'm glad to be part of this kickoff education training for lawyers especially public defenders across the state of Louisiana," stated Mary Harried, 1st Judicial District Deputy Public Defender (Shreveport.) 
"It was great participating in this first training for new and experienced attorneys put on by the University of Louisiana Monroe. It is an interactive training that is much needed in the profession. And the fact that it is being put on by a university means that it can only get better and grow while being long-lasting," detailed Michael A. Mitchell, Louisiana Public Defenders Board. 
Peggy Sullivan, 4th Judicial District Public Defender (Monroe), commented, "This opportunity to interact with and learn from other public defenders is invaluable." 
Such interaction not only included lawyers and investigators, but ULM students and faculty were also able to gain experience.  Almost a dozen majors were represented at the training. Members of the ULM Mock Trial Team played roles for the training sessions.   
Coming in from Metairie, Paul Fleming, Jr., 24th Judicial District Public Defender, affirmed, "This is an exciting opportunity to be involved with creating this program with the University of Louisiana Monroe to help train a new generation of public defenders." 
The importance of the training sessions means that Louisiana will put public dollars behind affording all of its citizens equal access to a fair process where money alone will not determine guilt or innocence. 
 "Public defenders are called upon to be the voice of the voiceless and defenseless. The ULM Training Academy with Bob Noel at the helm is providing the fundamentals and foundations for invaluable public service," concluded John Ellis, Chief 5th Judicial District (Rayville.) 
The training was also attended by Northeast Louisiana legislators. According to State Senator Stewart Cathey, "Northeast Louisiana is pleased to be the hub for the Criminal Defense Project and with having it led by the University of Louisiana Monroe. We believe in reaffirming the constitutional right to trial and through this project, we are ensuring that public defenders can provide the best representation possible." 
State Representative Michael Echols added, "This is an exciting time for the State of Louisiana, especially here in the Northeast. This program is a fundamental step in creating a more skilled, trained pool of public defenders who will have the ability to represent their clients." 
Additional training sessions will be held throughout courtrooms in Baton Rouge, Covington, Lafayette, Lake Charles, Metairie, Natchitoches, and Shreveport. These sessions are in fulfillment of a new law that requires all public training to be coordinated and administered by ULM. Governor John Bel Edwards signed into law Senate Bill 206, which was sponsored by State Senator Katrina Jackson. 
Some of the session topics will include rules of evidence, forensic investigations, and office management for public defenders.  Faculty from the School of Social and Behavioral Sciences and Humanities provide technical and content expertise.  Sessions are being filmed to make available for those that cannot attend the sessions in person.  Additionally, Zoom trainings across many other topics have been scheduled.