Published May 13, 2022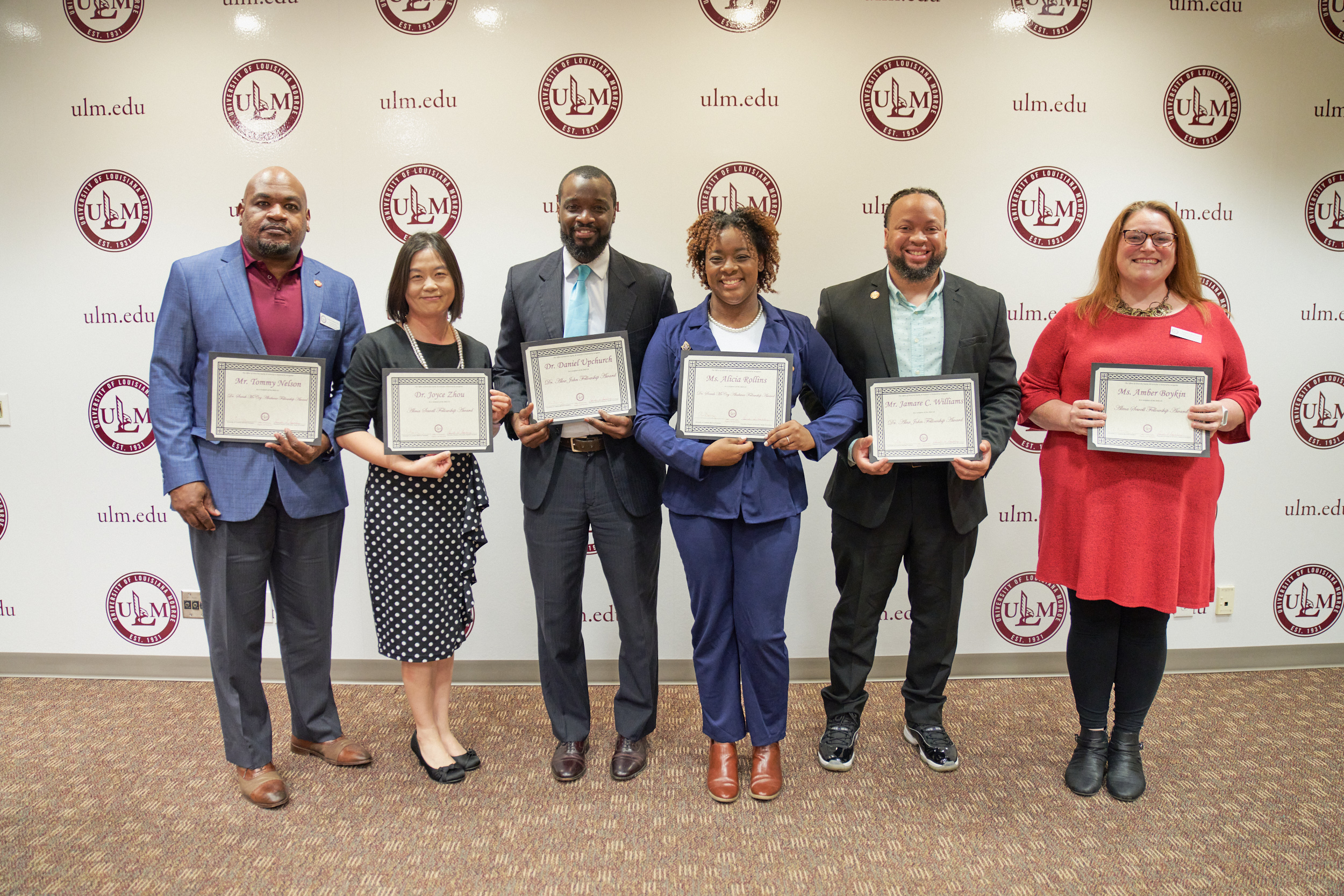 ---
The University of Louisiana Monroe Office of Diversity, Equity, and Inclusion announced the inaugural fellowship recipients for the Dr. Alex John, Dr. Sarah McCoy, and Alma Sewell Fellowships on Thursday, April 14, 2022.
Assistant Professor of Psychology Amber Boykin's background as a school psychologist, supporting students with disabilities and mental health needs has influenced her passion for diversity and inclusion. Boykin sees this institutional push toward equity as one of the reasons it is an amazing time to be a Warhawk.
She hopes to use her fellowship to "...make sure our neurodiverse learners and students with physical disabilities have the same access to all that ULM has to offer and feels that sense of belongingness as well."
Recipient Alicia Rollins, student employment coordinator and adjunct professor, sees these fellowship opportunities as a way to increase ULM's cultural competence and impact the very foundation of the university because "... "I am inspired by the projects that the fellows will complete over this year and encouraged at the value they will bring to the university," Rollins said. "I believe that the projects implemented with have a ripple effect for years to come on the university level and in the community." 
When speaking about his fellowship, Coordinator of Greek Life and Student Development, Chris Williams hopes to not only help students find a place for themselves within the university but also learn to speak up. 
Williams said, "I chose to do this fellowship because I wanted to make sure everyone not only has a seat at the table but a voice as well."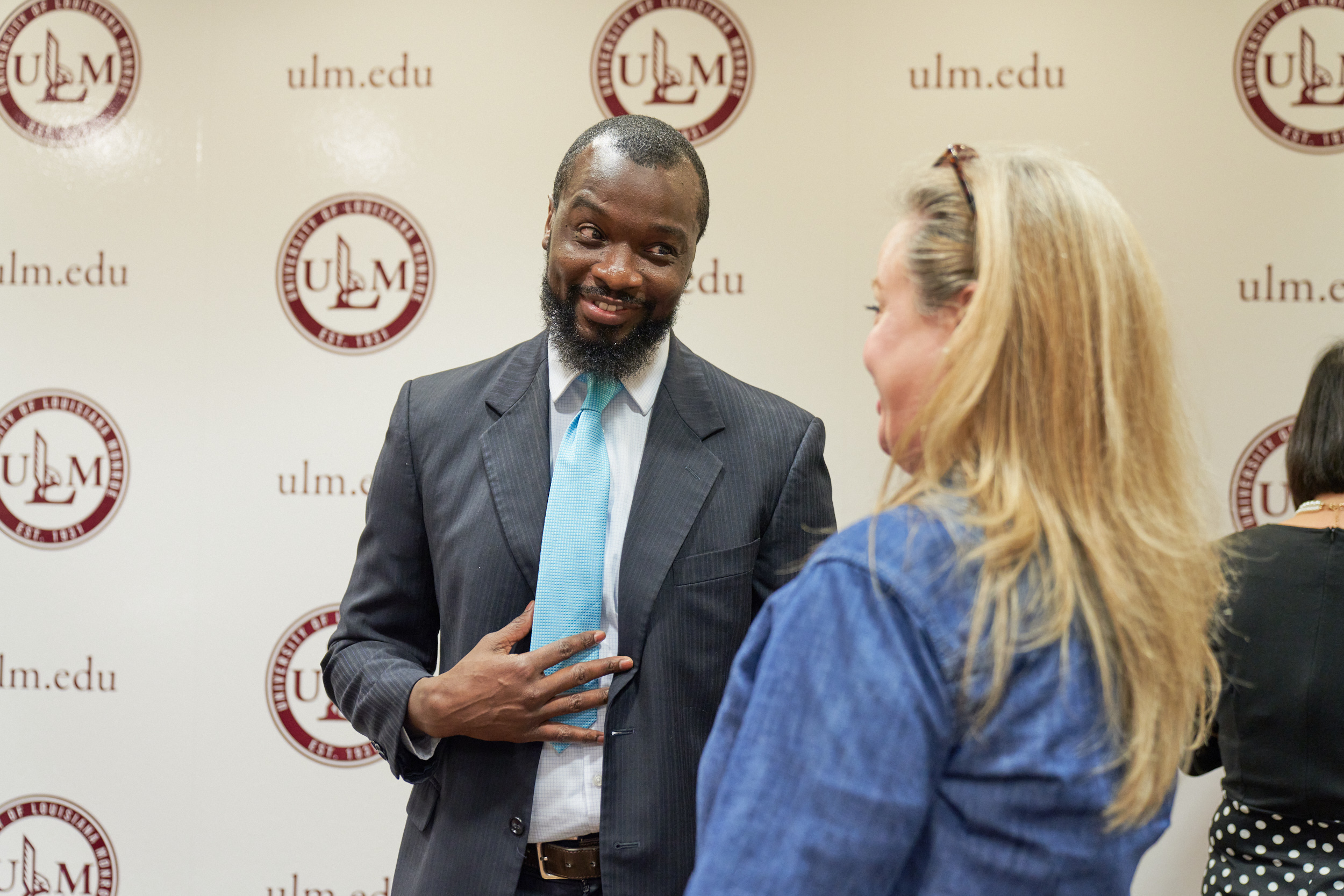 Dr. Daniel Upchurch, assistant professor of psychology, fully embraces the importance of important of DEI as well, bringing his experience working with minority populations at other universities with him to his current role at ULM. 
Having worked with students from various backgrounds and experience points, Upchurch believes that "for retainment to happen and students to be successful, we have to be a traveler and meet them where they are." Upchurch also recognizes the importance of not only being an expert in a field but also a model for what should be done. He hopes to expand his outreach to dual enrollers and provide wrap-around resources to meet their needs. 
Tommie Nelson, the retention coordinator for TRIO Educational Talent Search (ETS), as well as an advisor for TRIO Student Support Services, also has a target population in mind. He hopes to use his fellowship to assist first-generation and low-income high school students who have the potential to succeed in higher education by helping them with both requirements and motivation. 
Through this fellowship, Nelson and his fellow awardees will participate in project development, conduct research, and create or refine policies that reduce the impediments to equity and inclusion at ULM and strengthen an environment of belonging for every person on campus. 
Marketing Professor Dr. Joyce Zhou views this opportunity as an honor and a way to be an agent for change, helping transform the lives of others. 
When asked about accomplishing these goals, Zhou said, "From my perspective, this could be accomplished in many ways, such as being a mentor on research projects, participating in cultural enrichment activities, and exploring intellectual pursuits with others."
The Executive Director of the Office of Diversity, Equity, and Inclusion, Dr. Pamela Saulsberry, Ph.D., mirrored Zhou's sentiment.
"This fellowship opportunity is beneficial individually and collectively. It connects the past to the present and provides an opportunity for this diverse group to share their individual talents in an intentional way that will impact the entire university family, just as the people for whom these Fellowships were named in honor of did. The best is on the Bayou and these individuals and the people the fellowship honor exemplify that." 
These fellowships are for one academic year and provide a stipend.