Published Feb. 14, 2022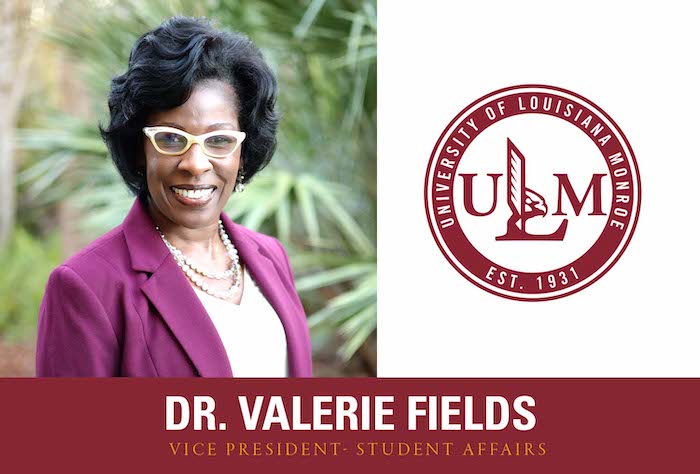 University of Louisiana Monroe Vice President for Student Affairs Valerie S. Fields, Ed.D., has been appointed to the Louisiana Attorney Disciplinary Board.
Fields serves as a public member of the board, which consists of 14 members appointed by the Louisiana Supreme Court. Fields is one of four new members named in 2022. Her term is three years and is a voluntary position.
Commenting on her appointment, Fields stated, "This is an humbling and exciting professional opportunity. I will serve on this board utilizing Unlimited Lenses while collaborating with other state leaders to review functions, facts, conclusions of law and make recommendations."
The LADB was established in 1990 by the state Supreme Court and was the first attorney disciplinary system in the nation to follow the American Bar Association Model Rules for Disciplinary Enforcement. The LADB is responsible for investigating allegations of lawyer misconduct and making recommendations regarding disciplinary action.