Published August 26, 2022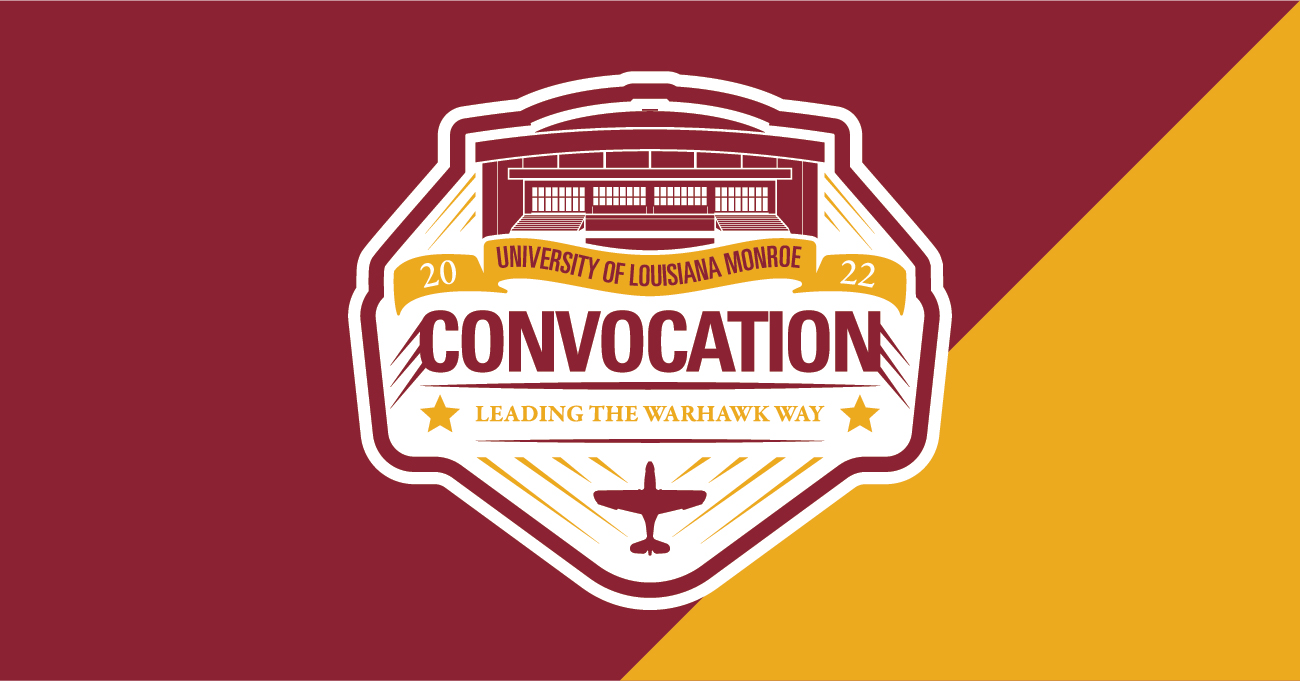 MONROE, LA — The University of Louisiana Monroe annual freshman convocation will kick off its traditional parade across the bridge to Fant-Ewing Coliseum at 5:30 p.m. August 29. Convocation is a tradition at ULM that symbolizes the official start of the academic year. This year's convocation is unique in that it will be a culmination of the first Warhawk Way Summit, where freshmen learned the spirit of the University's culture.
Freshmen are the focus of convocation, which begins with a walk across the ULM bridge on Northeast Drive and ends in Fant-Ewing Coliseum. The walk and destination represent the beginning of their academic journey and its ending when they receive their degrees in the Coliseum at graduation. ULM's spirit groups and Sound of Today marching band will join the freshmen in their march across the bridge.
President Ron Berry will address the students, along with featured ULM alumnus guest speaker Kylie Austin, Student Government Association President Ethan Estis and Campus Activities Board President Thomyan Turner. A pep rally, tailgating party and fireworks show will follow convocation.
Freshmen are encouraged to wear their ULM PREP shirt to show Warhawk pride.
Convocation schedule: 
-5:00 p.m. ­– Freshmen join PREP and Peer leaders at the Kitty DeGree Bell Tower in front of the Library. The colleges and faculty along with returning students are invited to follow the freshmen. Other campus members are also invited to participate. 
-5:30 p.m. – March across the bridge led by Ace, Sound of Today, Spirit Groups, the President's Executive Council, and ULM's First Lady. Freshmen enter the Coliseum through the Sound of Today tunnel.
-6:10 p.m. – Sound of Today leads the march to Malone Stadium  
-6:30 p.m. – Pep Rally with Coach Terry Bowden and football players, Spirit Groups, and the Sound of Today  
-7:00 p.m. – Tailgating in the Student Grove  
-8:30 p.m.  – Fireworks show