Published November 28, 2022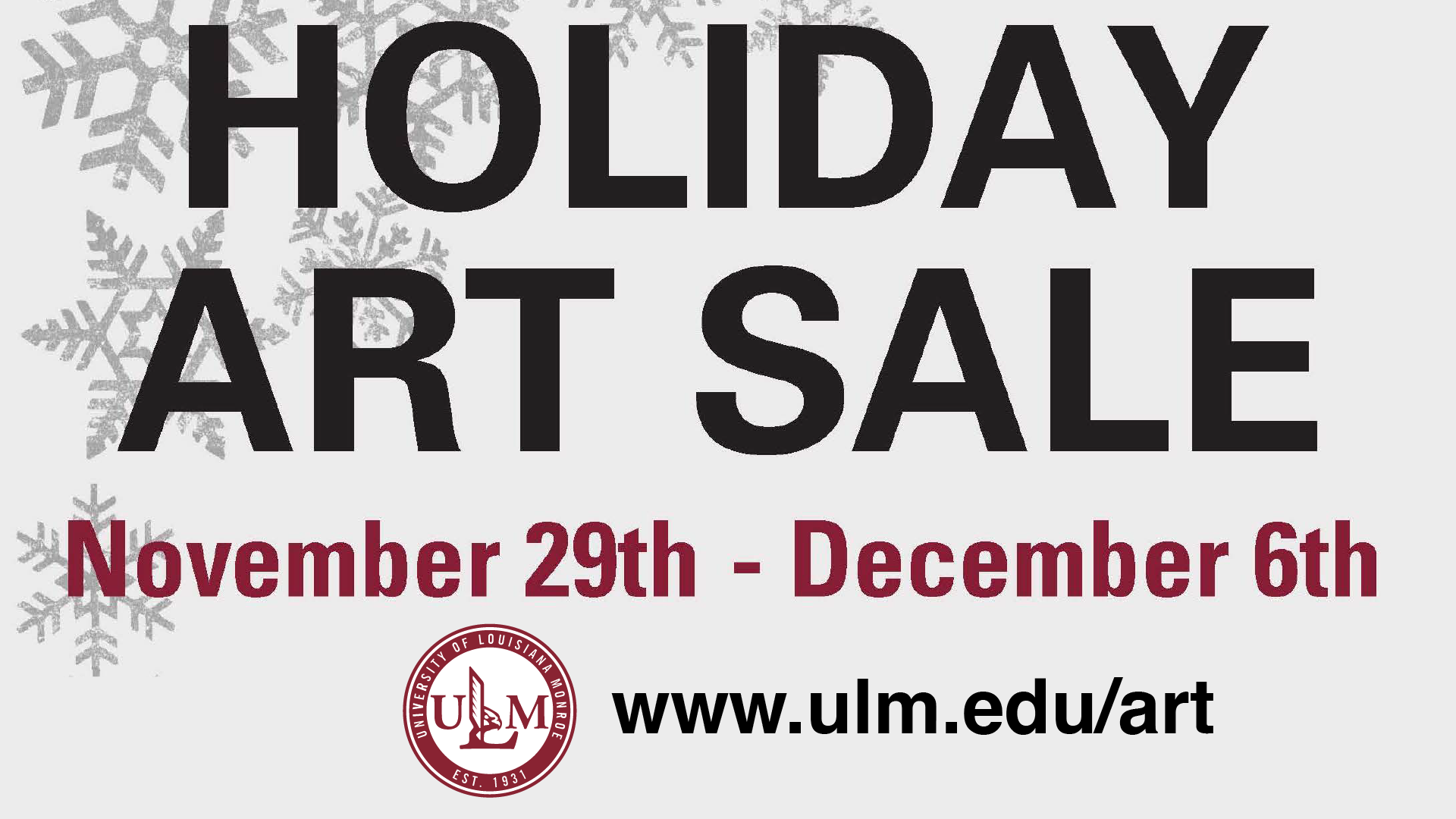 MONROE, LA – The ULM Art Program will host its annual holiday sale in Bry Gallery from November 29 – December 6, 2022. The sale is sponsored by ULM's honorary art fraternity, Kappa Pi. Hours for the sale are Monday-Friday 8:00 a.m. - 6:00 p.m., Saturday 9:00 a.m. - 4:00 p.m., and Sunday 12:00 p.m. - 5:00 p.m.   
The sale will feature handmade items from students, faculty, and alumni of the ULM Art Program. Some examples of items made and sold in the past are stickers, photos, paintings, prints, clay sculptures, ceramic ware/pottery, jewelry, ornaments, candles, handmade books, drawings, digital prints, shirts, crochet art, books, and wearables. A portion of the proceeds will benefit Kappa Pi. The public is invited to attend.  
For more information, visit www.ulm.edu/art