Published March 5, 2022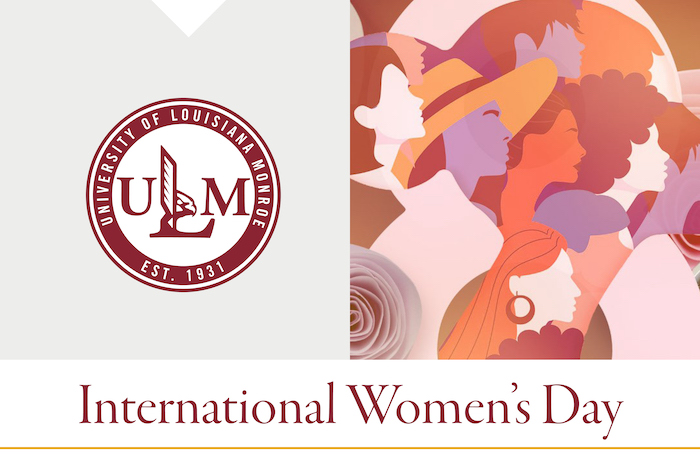 The University of Louisiana Monroe Office of Diversity, Equity, and Inclusion invites faculty and staff to Coffee & Chat to celebrate International Women's Day on Tuesday, March 8, as part of Women's History Month.
The event is 8:30-9:30 a.m., on the seventh floor of the ULM Library. A continental breakfast will be served.
"International Women's Day is a celebration of the past contributions, the current progress, and the fortitude of women for generations to come globally," said Gina White, Director of International and Multicultural Affairs.
President Joe Biden designated March 8 as International Women's Day when he signed the action declaring March 2022 as Women's History Month. The theme for Women's History Month is "Providing Healing, Promoting Hope."
"We would be honored if all faculty and staff would join us for continental breakfast, games, and a celebration of all the historic contributions they make to this university every day," White said.
For more information, contact Dr. Pamela Higgins Saulsberry, Executive Director of DEI at 318-342-1444, or Gina White at 318-342-3002.