Published October 19, 2022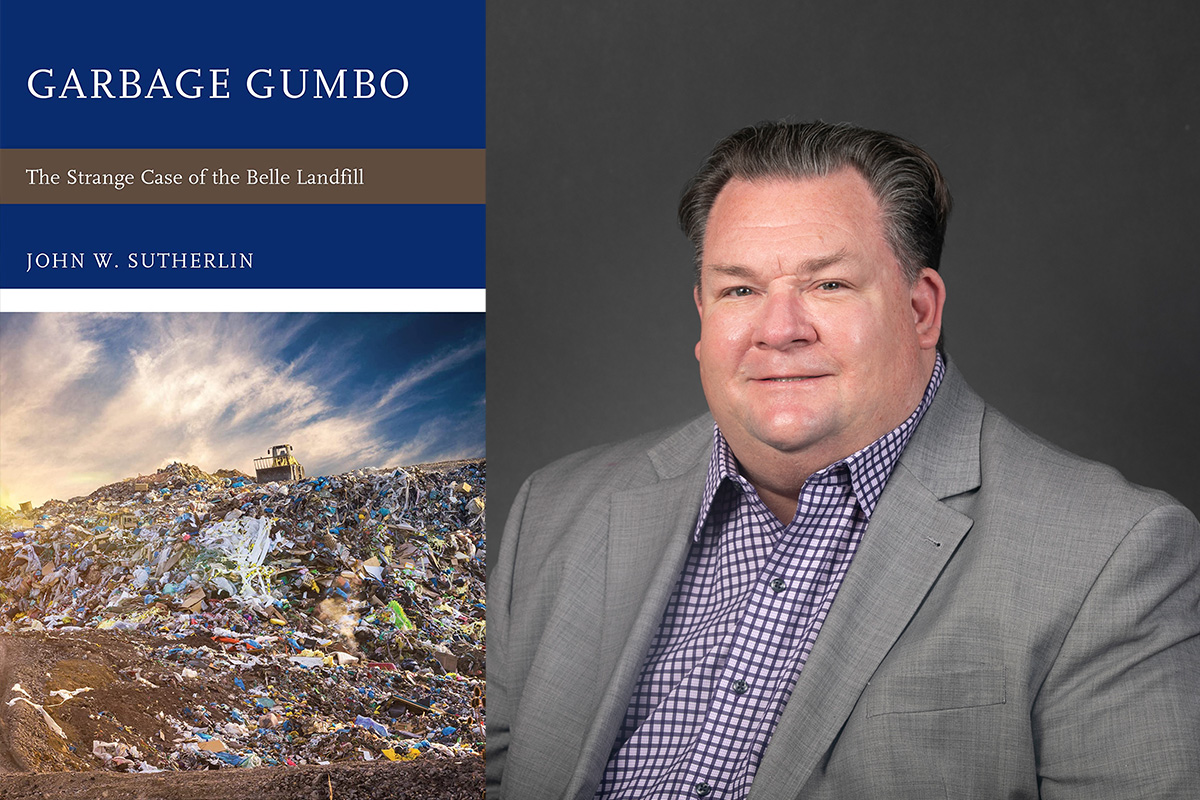 MONROE, LA – ULM Chief Innovation and Research Officer John Sutherlin, Ph.D. has published his second book in what he calls an "environmental trilogy." Garbage Gumbo: The Strange Case of the Belle Landfill is a well-researched and detailed account of one of the strangest political, environmental, and regulatory battles to have ever occurred in Louisiana. "Garbage Gumbo took almost three years of digging through federal, state, and local files to piece together an amazing story about two rival landfills," stated Sutherlin. 
Garbage Gumbo comes on the heels of 2021's Playing With Fire, which examined the tale of Marine Shale Processors, the world's largest hazardous waste company, and the women who fought to protect their community and their children. 
"I did not intend to write a trilogy," said Sutherlin. "But stories began to emerge as I conducted research.  Three seemed to stick out as interesting, illustrative, and educational.  Garbage Gumbo is a tale for anyone wanting government to play by their own rules," he said.  
Sutherlin said the idea for Garbage Gumbo came about during his research for Playing With Fire when he came across old pictures and articles about the Belle Landfill. "I spoke with environmental officials around the state, and all thought the story needed to be told.  Then, I sat for hours with the main participants from the proposed landfill.  They had thousands of documents.  I knew this was a strong project," said Sutherlin.   
According to the book's description, "Although the crucial matter involves the permitting of a landfill, the lessons learned are most important to anyone wanting better governance in a state where wealth and power still count for more than protecting people or the environment. This is a tale of a decades-long struggle that cost a small, rural family everything, except their principles. This story includes an undercover FBI sting, a federal investigation, state agency incompetence, allegations of political corruption, and corporate greed." 
Sutherlin says, "This is yet another example of good people being unable to follow the rules, work hard, and succeed. This is a story that is relevant today." "There are still areas of improvement Louisiana must make in deciding what projects to support and which ones to decline.  Politics often wins out over merit," he added.  
Sutherlin says he expects to release the third and final book in the trilogy in the summer of 2023. "The working title is Hog Wash. It is about a quest to address the international animal waste problem.  Specifically, the book will document waste from confined animal feeding operations, or CAFOs, for the industrial pig sector," he said.