Published August 2, 2022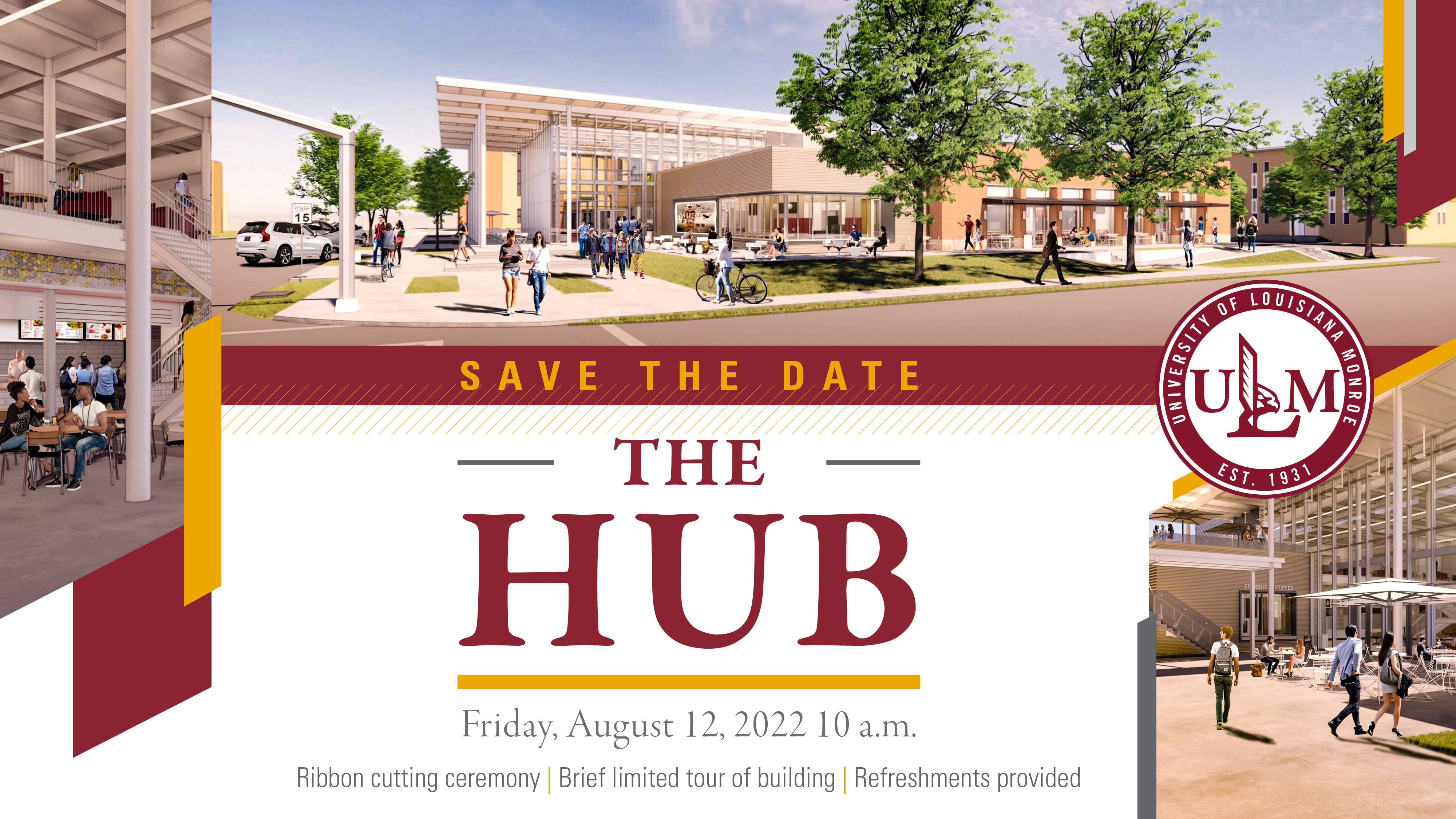 WHAT: The Hub Ribbon Cutting
WHEN: 10 a.m. Friday, August 12
WHERE: The Hub (corner of University Avenue and Northeast Drive on ULM's campus)
MONROE, LA – The University of Louisiana Monroe will host a ribbon cutting of The Hub at 10 a.m. August 12 at the corner of University Avenue and Northeast Drive on campus. All are invited to attend the celebration and tour the facility.
The Hub will serve as the new student union building and will feature five food vendors, including Starbucks, Subway, Flip Kitchen, Bento Sushi, Chick-fil-A and a small market with fresh food and groceries.
The contemporary two-story building has a 23,000 square-foot floor plan with seating for more than 600. It will serve as a gathering place for students to study, eat and socialize. The $11.6 million facility is a partnership with Aramark, which provides food services at ULM. Aramark invested $6 million in the project, with the remainder coming from student facilities fees.
The ribbon cutting comes in time for the first day of the fall semester on Aug. 17.
###