Published October 13, 2022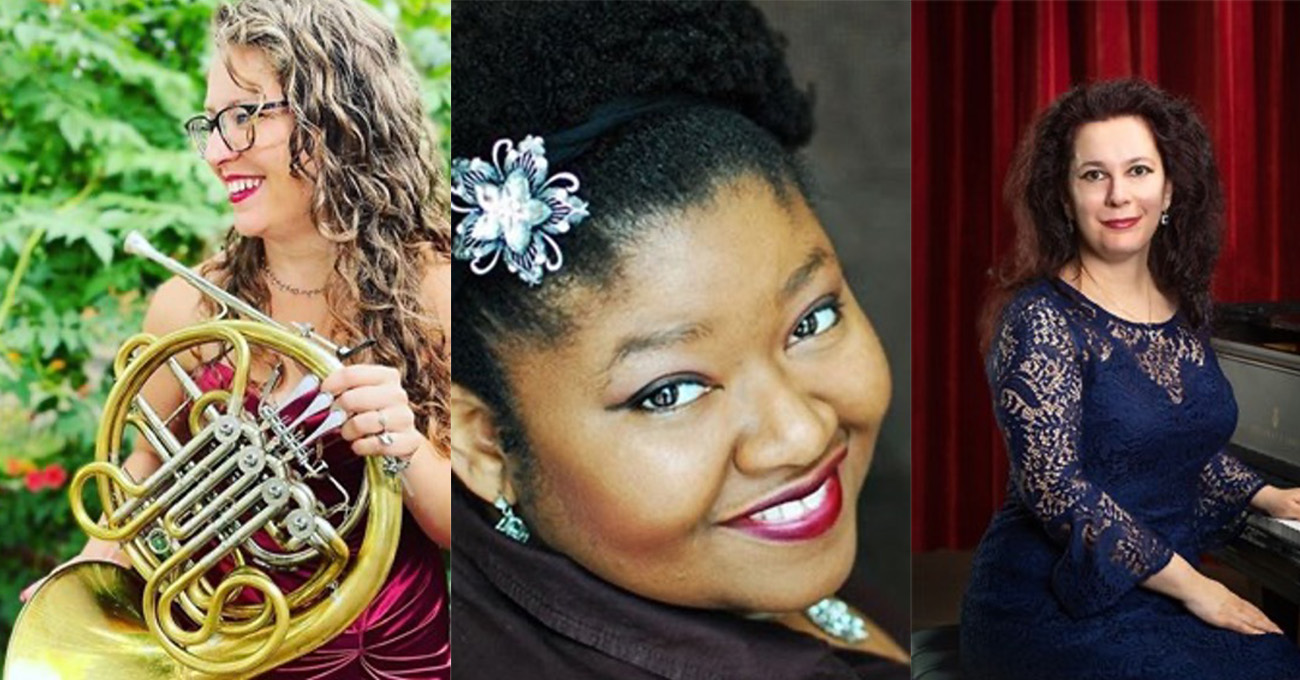 CAPTION:The featured guest artists are (L-R) Katey J. Halbert (horn), Amanda Lenora Green-Turner (soprano), and MiroslavaPanayotova (piano) 
MONROE, LA – The ULM School of Visual and Performing Arts will host a trio of guest artists for a recital in the Emy-Lou Biedenharn Recital Hall at 7:30 p.m. on Thursday, October 20. The performance is free and open to the public. 
The performers include Miroslava Panayotova (piano,) Amanda Lenora Green-Turner (soprano,) and Katey J. Halbert (horn.) All three are members of the music faculty at the University of Arkansas in Fayetteville, Arkansas.  
Panayotova is Instructor of Piano and has made numerous appearances as a recitalist and concerto soloist in the United States, Canada, Bulgaria, Russia, Slovakia, Romania, and Mexico. Green-Turner is Teaching Assistant Professor of Voice and has been hailed by Opera News as an impressive vocalist and the New York Times as a most expressive singer. Halbert is Visiting Assistant Professor of Horn and has performed as a soloist and orchestral musician throughout the United States.   
The trio has a shared love and appreciation for diversity, equity, and inclusion in the musical canon, and their program will include works by Margaret Bonds, Karen Walwyn, Gina Gillie, Lydia Busler-Blais, and Karen Tanaka. This music will encapsulate the audience in visions of colors, mystical forests, and changing seasons while featuring the words of poets such as Langston Hughes and William Blake.  
For more information about the ULM School of Visual and Performing Arts, visit https://ulm.edu/vapa/