Published October 17, 2022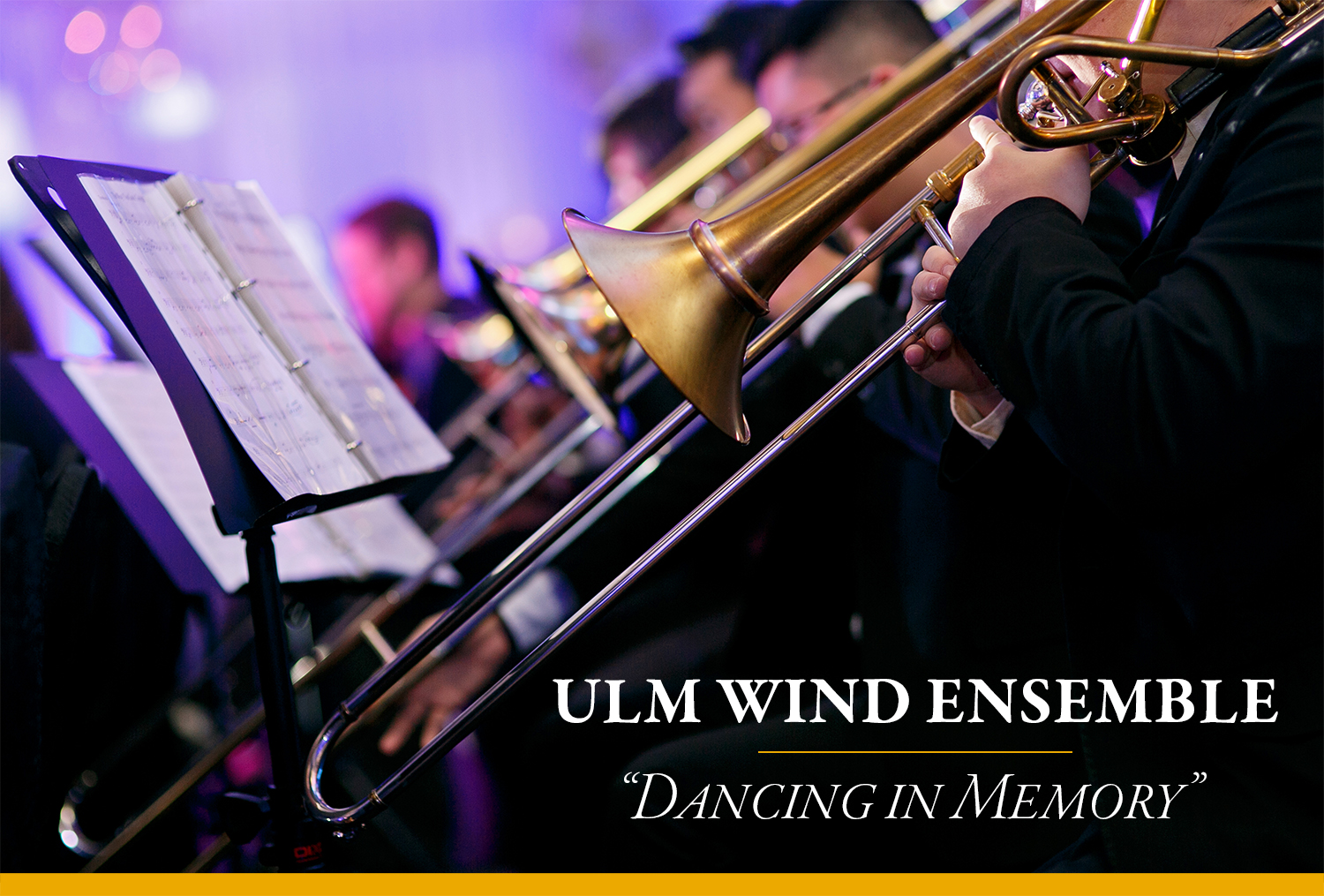 WHAT: ULM Wind Ensemble – "Dancing in Memory" 
WHEN: 5:30 p.m. October 19 
WHERE: Front Lawn of Bon Aire (ULM President's House, 4508 Bon Air Dr., Monroe) 
COST: Free and open to the public 
MONROE, LA—The ULM Wind Ensemble's concert has been rescheduled for Wednesday, October 19th at 5:30 pm on the front lawn of Bon Aire, the ULM President's House, 4508 Bon Air Dr. in Monroe.  Guests are encouraged to bring a lawn chair and listen to the concert planned and prepared by the late Director of Bands, Dr. Derle Long. The concert has been re-titled "Dancing in Memory" in honor of Dr. Long.  
The music selected for the performance surveys dance music from a variety of cultures and regions. Eunice Two-Step from James Syler's five-movement work, Suite Louisiane, isa transcription of a popular Cajun piece on accordion. Also included on the program is a setting of Florence Price's Juba Dance, transcribed by ULM/NLU alum Jay Bocook. 
For more information on this performance, contact the ULM School of Visual and Performing Arts at 318.342.3811.