Published September 7, 2023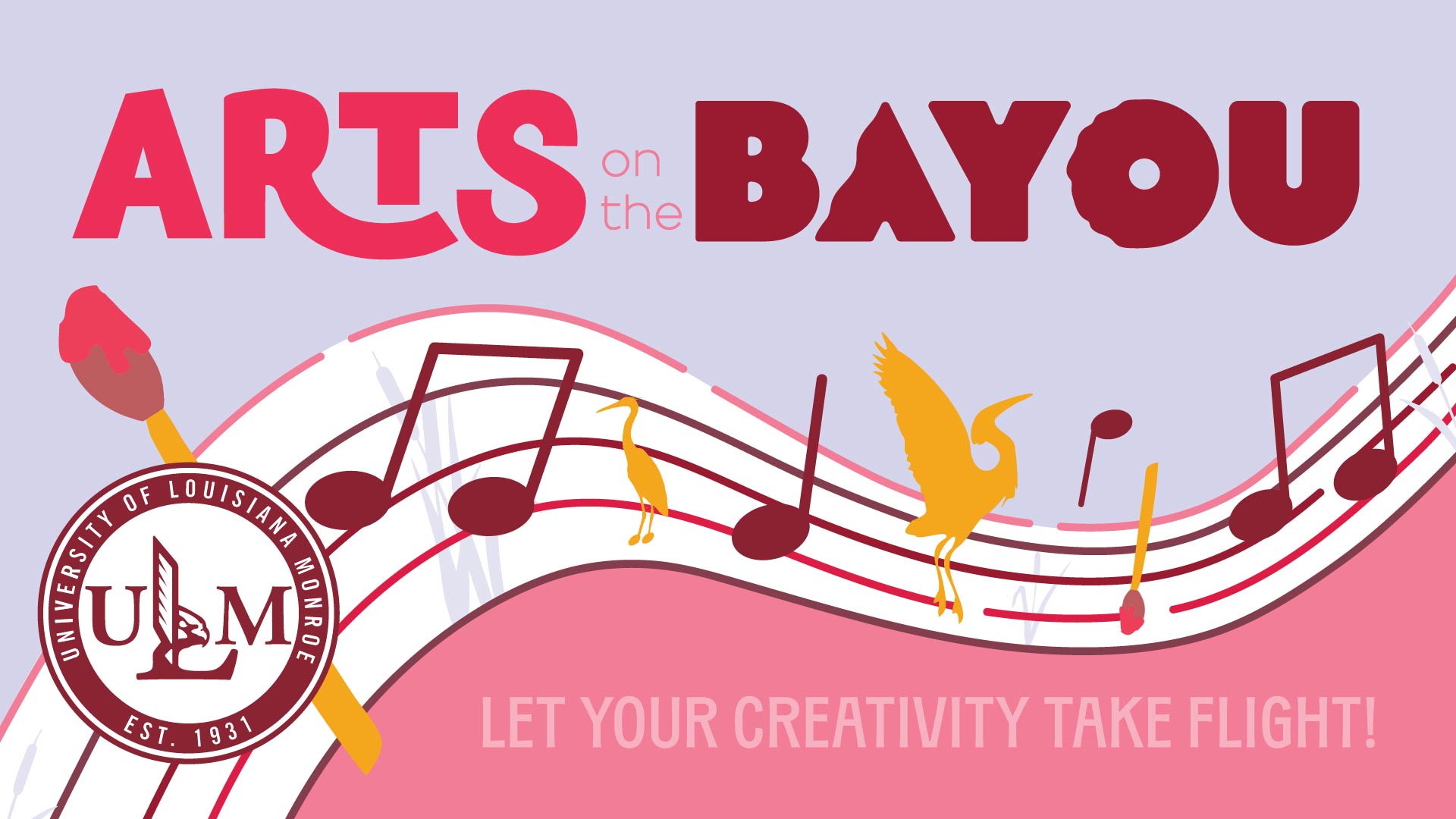 MONROE, LA – The University of Louisiana Monroe's School of Visual and Performing Arts is proud to present Arts on the Bayou, an immersive arts experience for 9th-12th grade students, which will be held at ULM on September 13, 2023, from 8:30 a.m. until 5:30 p.m. 
The event, formally known as VAPA Day, will give high school students a unique glimpse into what it's like to be a ULM music or art student through hands-on activities, discussion with professors, and meeting current VAPA students. 
A student interested in studying music will meet with a professor who will teach music skills and introduce students to ULM students, while giving the students opportunities to see music facilities and meet with music applied faculty. 
Similarly, a student who is interested in art will tour art facilities such as Bry Hall, and will have the opportunity to have work samples reviewed by the art faculty. All students will also be given an opportunity to tour ULM's campus with university recruiters. 
"The arts are important in all of our lives. If anything, the recent global pandemic proved this. Our communities need to see the impact the arts have on our students and continue to advocate for strong and well-supported arts education within their school districts," said Dr. Nicholas Bratcher, Director of the School of Visual and Performing Arts. "We want to show that the arts offer pathways for enjoyment, developing a better well-being, and for many, a path to higher education. I hope that Arts on the Bayou, in tandem with the many other community outreach events that we offer, will help to ignite that passion. We can't wait to see you there!" 
To register for or to view the event schedule for Arts on the Bayou, please visit www.ulm.edu/artsonthebayou. 
The School of Visual and Performing Arts at the University of Louisiana Monroe aims to provide students with the highest level of arts education, research and educational opportunities to majors and minors. VAPA aims to offer curricular, co-curricular and extracurricular opportunities to students enrolled at ULM, as well as provide cultural activities, special events and performances for university, local and area communities. VAPA at ULM offers degrees in various disciplines in art and music as well as experiences in dance and theatre.