Published September 15, 2023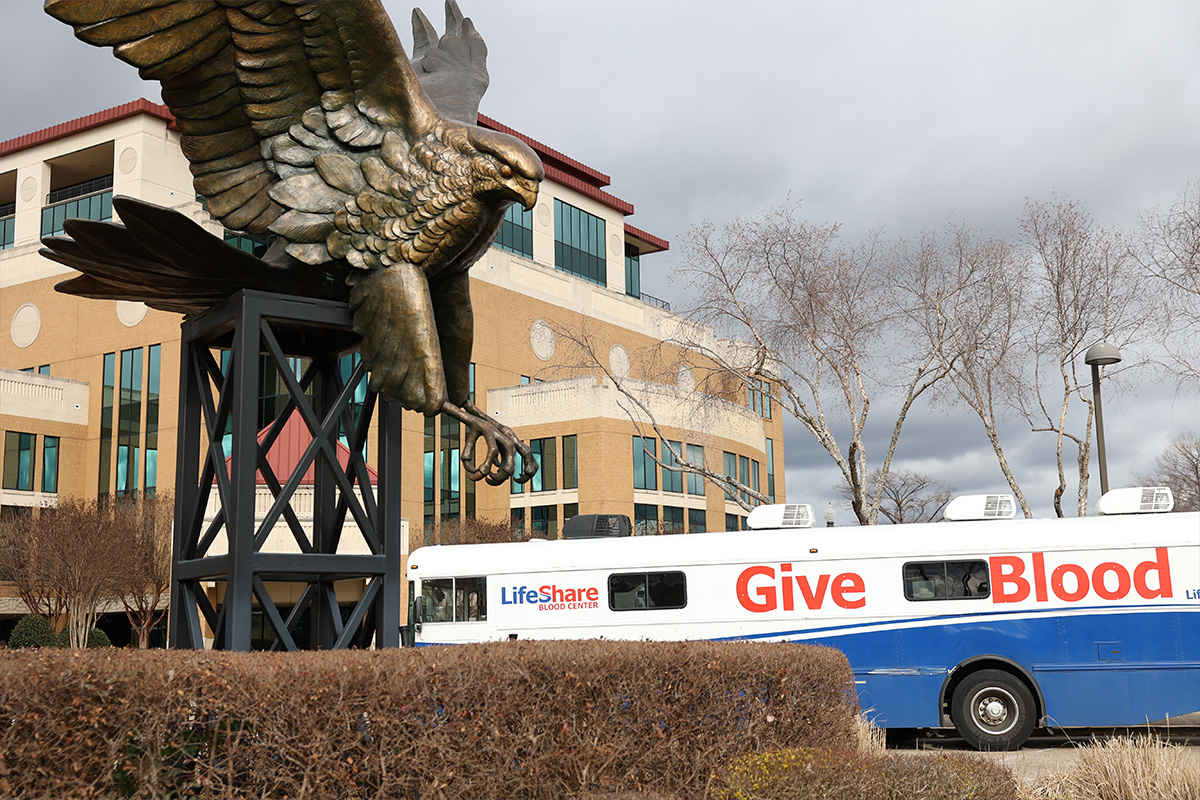 ---
Want to donate? 
WHAT: Medical Laboratory Science and LifeShare Blood Center Blood Drive at ULM 
WHEN: 10:30 a.m.- 4:00 p.m. Monday, September 18 & Tuesday, September 19 
WHERE: The Hangar Ballroom A, second floor of ULM SUB 
---
MONROE, LA– The University of Louisiana Monroe Medical Laboratory Science Society and LifeShare Blood Center join together for a two-day blood drive on Monday, September 18 and Tuesday, September 19 to help save lives. 
The blood drive will take place from 10:30 a.m. to 4:00 p.m. on both days in the Hangar Ballroom A on the second floor of the ULM SUB. 
The theme of the drive is "Sock It To Cancer." Donors will receive a free pair of LifeShare socks while supplies last.  
Every two seconds, someone somewhere needs blood. LifeShare has to collect approximately 500 units a day to meet patient's blood needs throughout the community.  
September is Sickle Cell Awareness Month. Lifeshare encourages everyone to give blood to help fight Sickle Cell Anemia. 

"Giving blood is a super simple way to make a big difference," said Debbie Wisenor, Associate Professor of Medical Laboratory Science.  
For more information, contact Wisenor at (318) 342-1637 or visit lifeshare.org. 
.