Published June 1, 2023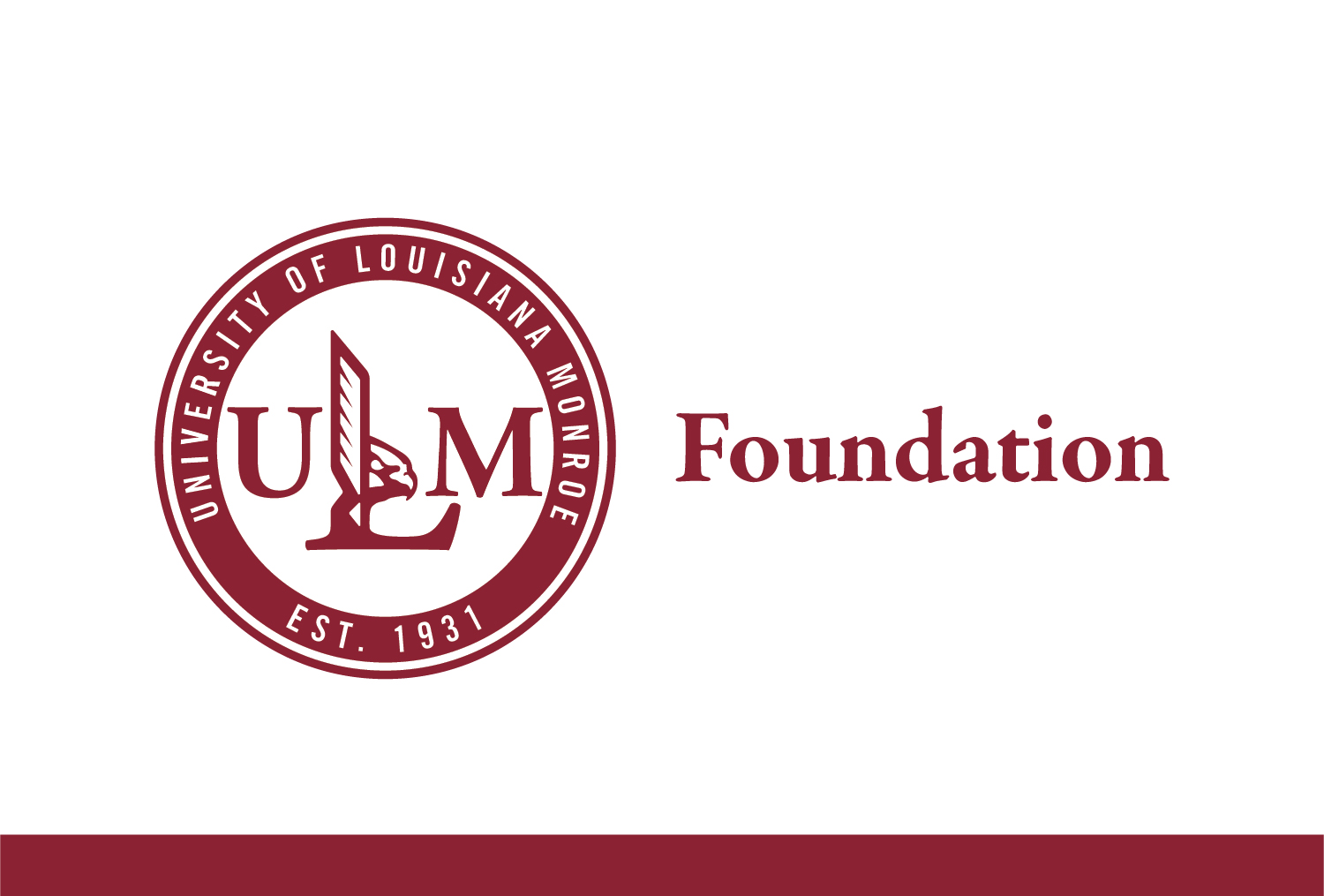 MONROE, LA – The University of Louisiana Monroe is delighted to share that the Louisiana Board of Regents Sponsored Programs Support Fund has awarded $200,000 in matching funds for three Endowed Superior Graduate Scholarships established within the College of Pharmacy, two First Generation Endowed Scholarships and an Endowed Professorship.  
Dr. Paul Sylvester, Associate Dean of Research in the ULM College of Pharmacy, wrote the #1 ranked competitive proposal for the Endowed Superior Graduate Scholarships. 
Fundraising for the Bill and Marsha Bourn Endowed Superior Graduate Scholarship was initiated by Kenneth and Ann Wilson, who are alumni of the ULM College of Pharmacy (class of 1984 and 1985, respectively), along with other friends and alumni in honor of Bill and Marsha Bourn.  Bill and Marsha were married for 53 years, until her unforeseen death in October 2017.  Bill and Marsha have three daughters, all of whom graduated from ULM.  One of their daughters is a pharmacist working in a retail pharmacy, as is her husband who is also a ULM Pharmacy alumnus.  Their remaining daughters are twins, one of which has an earned degree in toxicology, while the other has an earned degree in nursing.  Bill Bourn served as Dean of the ULM College of Pharmacy for 18 years, between 1986 and 2003.  In 1991, Bill founded the "Dufilho Society," an endowed fund for the support and advancement of the ULM College of Pharmacy.  After his retirement, Bill remained an active presence in the College.  Recipients of the Bill and Marsha Bourn Scholarship are enrolled in the PharmD and/or PhD program and have an interest in pharmacy education and aspirations of a career in Pharmacy Administration.  
The Louisiana Independent Pharmacist Association (LIPA)Endowed Superior Graduate Scholarship supports third- and fourth-year professional students who are pursuing the PharmD/MBA degree.  The recipients of this scholarship should have an interest in independent pharmacy entrepreneurship within the healthcare practice of Pharmacy.  
Steven and LeAnn Boyd established the Causey-Boyd Endowed Scholarship, to honor Nolton W. Causey, Jr and his impact to the profession of pharmacy, his community, and future generations of pharmacists.  Nolton W. Causey, Jr, alumni of the ULM College of Pharmacy (class of 1969) served the Natchitoches community as a dedicated and well-loved independent community pharmacist for nearly 50 years.  Additionally, throughout his career he was an active member of the Louisiana Pharmacist Association (LPA) and a founding member of the Louisiana Independent Pharmacist Association (LIPA).  Nolton's middle daughter, LeAnn Causey Boyd, alumni of the ULM College of Pharmacy (class of 2002) along with her husband Steven T. Boyd, pharmacist, worked alongside Nolton in the family's pharmacies and businesses.  In 2015, Nolton, LeAnn, and Steve founded the first Pharmacy Benefit Manager in the State of Louisiana built on a transparent business model.  Nolton's grandson and LeAnn's son, Landon, is also a ULM alumnus.  Recipients of this scholarship have an interest in making positive impacts in their communities through entrepreneurship and the practice of pharmacy. 
The purpose of First Generation Endowed Scholarships is to increase college access and success for low-income first-generation students, enhance institutional efforts to provide need-based aid to undergraduate students, and provide additional opportunities for benefactors to support the University of Louisiana Monroe. 
Local entrepreneur Merlin Reiser decided to up the game and create the Merlin Reiser Super First Generation Scholarship for ULM students. Merlin Reiser had $6,000 in his bank account when he moved his young family to Monroe, Louisiana, to open the community's first Sonic drive-in in 1977. As a growing franchise business, Sonic provided tremendous opportunity for this entrepreneur looking to grow. And grow it did. Over the next four decades, The Reiser Group became one of the largest franchisees within the Sonic system with 38 locations throughout Louisiana, Alabama, Florida and Texas. Now retired, Merlin enjoys looking for ways to give back to the communities that supported his business, particularly where education is concerned. 
With the use of his retirement excess campaign funds, Justice Marcus Clark (Ret.) made a gift to establish the Justice Marcus Clark First Generation Endowed Scholarship.  Marcus Clark is a retired State Supreme Court Justice who has devoted his life to public service.  He is from Sulphur, Louisiana and is a 1978 graduate of ULM with a degree in Criminal Justice. He is very pleased to be able to help his university by supporting the renovation of the Honors Lounge as well as endowing a scholarship for first generation students. 
The purpose of an Endowed Professorship is to strengthen instruction and research by helping to recruit and retain superior faculty aligned with the campus' role, scope, mission, and strategic priorities. 
Carole Kilpatrick, wife of Tex Kilpatrick, established the Tex Kilpatrick Endowed Professorship in Kinesiology. Tex Kilpatrick's service to ULM was extensive and included participating in the selection of two ULM Presidents, serving as Vice President of the ULM Foundation, and co-chairing, with special friends Lynn and James Moore, the fundraising drive to build Bon Aire, the ULM President's official residence.