Published March 8, 2023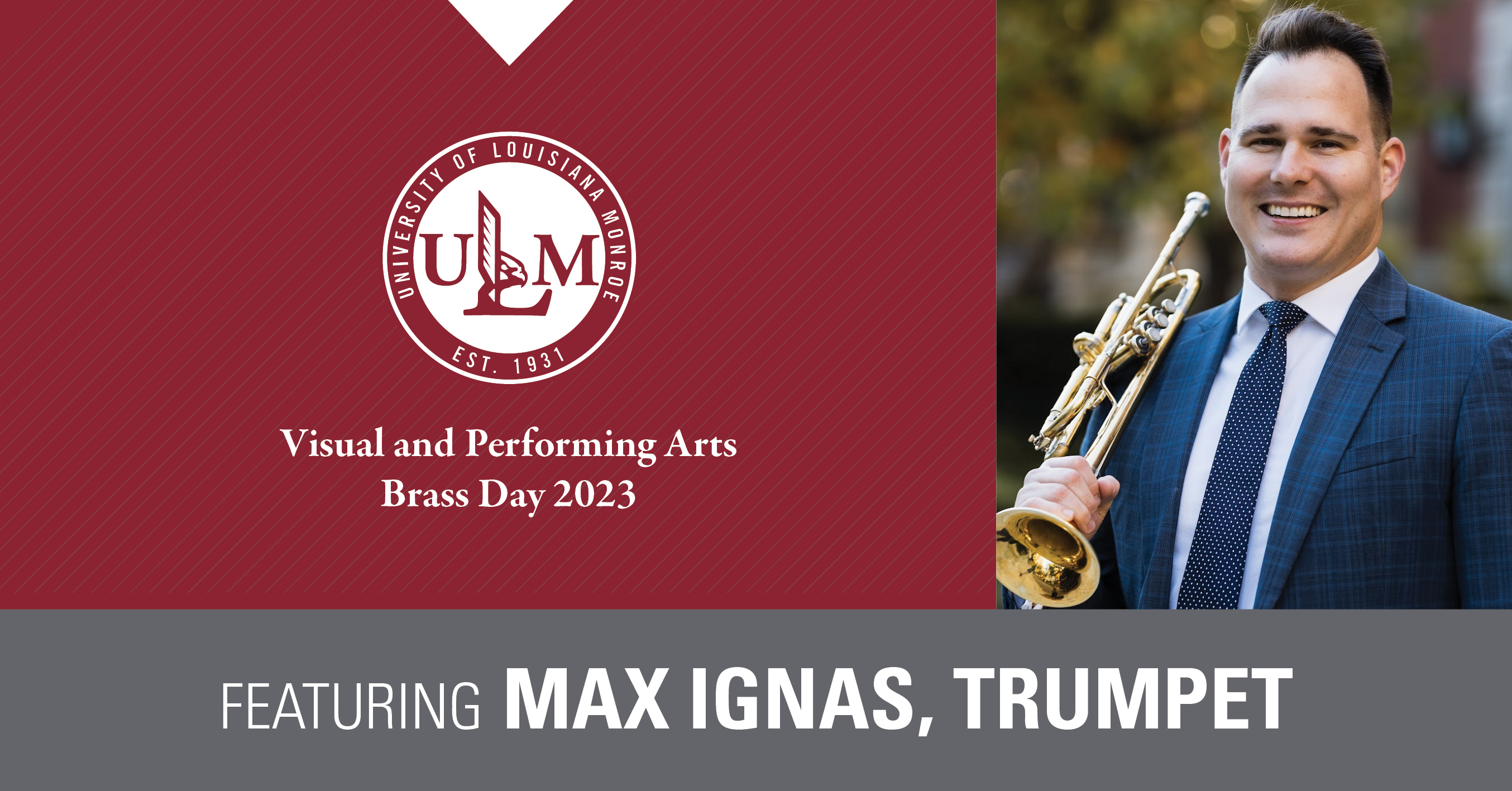 MONROE, LA – The University of Louisiana Monroe School of Visual and Performing Arts announces Brass Day 2023 on March 21, 2023. This free event for all middle and high school brass musicians will consist of brass ensemble playing, recitals, and clinics. ULM Brass Day 2023 will conclude with a performance at 7:30 P.M. that will feature guest artist Max Ignas and the ULM Brass Faculty. This performance is free and open to the public. 
"This event is a fantastic opportunity to learn from experts and hear high-quality brass musicianship," said ULM Assistant Professor of Music Dr. Allen Parrish. "There will also be exhibition booths set up, including B.A.C. Music," added Parrish.  
Registration will begin at 12:30 P.M. in the lobby of the Emy-Lou Biedenharn Recital Hall Lobby, 200 University Avenue on ULM's campus. Students are encouraged to pre-register for ULM Brass Day 2023 at www.ulm.edu/brassday.  
Guest artist Max Ignas has performed with the Phoenix Orchestra, Oklahoma City Philharmonic, and Orchestra of the Americas. As a teacher and clinician, Ignas has delivered lessons, clinics, and masterclasses across the U.S. and South America. A new music enthusiast, Ignas collaborates with composers to expand the repertoire of the trumpet. He has premiered two trumpet sonatas and numerous works for solo trumpet and varying ensembles.  
For more information about Max Ignas and a full schedule for ULM Brass Day 2023, visit www.ulm.edu/brassday.