Published October 20, 2023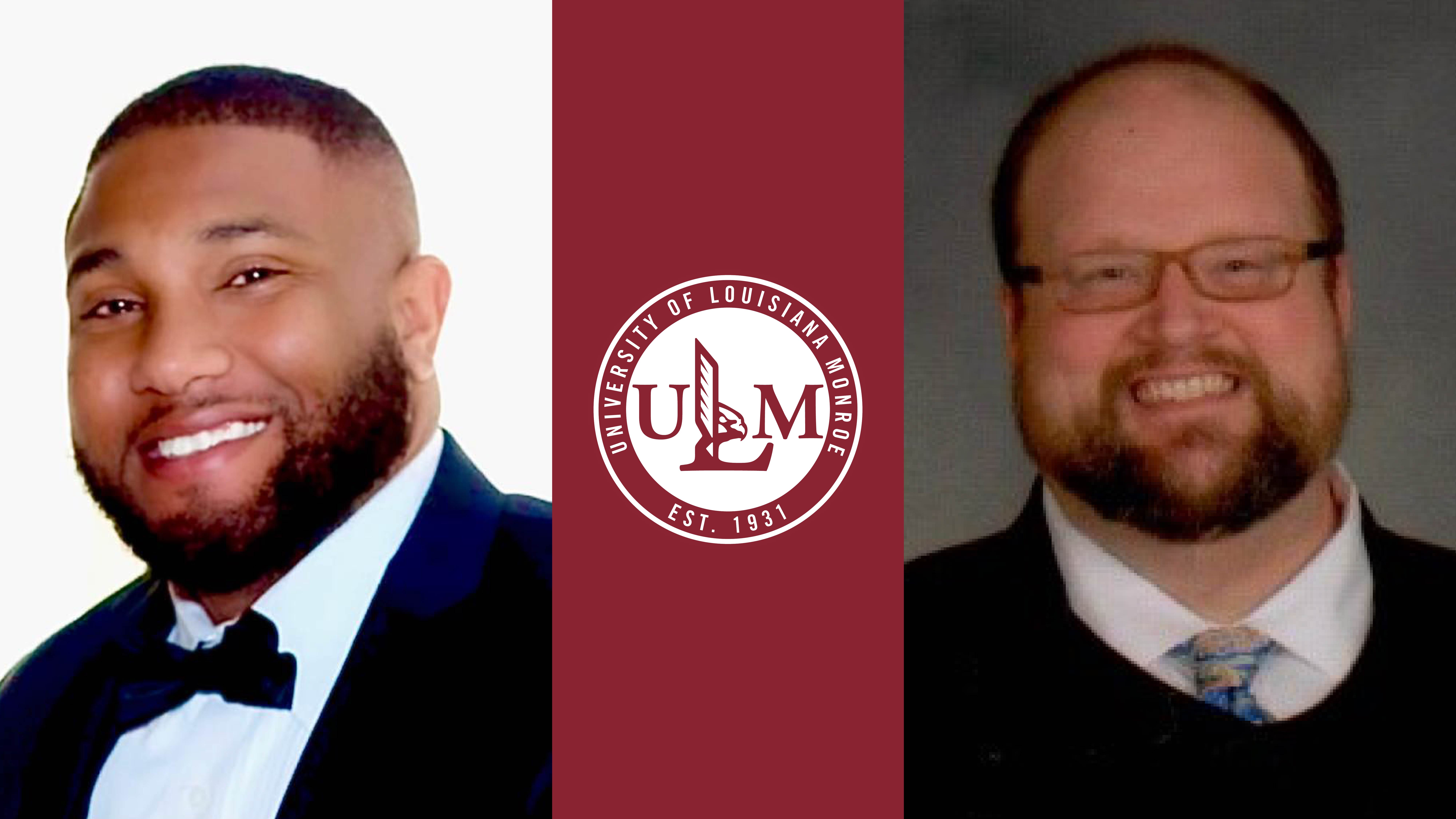 CAPTION: Dr. Nicholas Bratcher (left), Director of the School of Visual and Performing Arts, and Dr. Carlton Kilpatrick (right), Assistant Professor of Music have been selected to present at the Louisiana Music Educators Association Conference in Baton Rouge.  
---
MONROE, LA – Director of the ULM School of Visual and Performing Arts Dr. Nicholas Bratcher and Assistant Professor of Music Dr. Carlton Kilpatrick have been selected to present at the Louisiana Music Educators Association (LMEA) Conference from November 17-20, 2023, in Baton Rouge.  
LMEA is the state music education conference for K-12 music educators, as well as those who teach in higher education. Each November, music teachers from across the state gather in Baton Rouge, LA for a four-day conference of professional development, interactive sessions, and concert performances. The All-State ensembles also perform during this conference and feature some of the best secondary school music students in the state.   
Bratcher will be presenting his clinic entitled: "For the Culture - Diverse and Inclusive Concert Programming for Secondary Bands". The clinic is geared towards middle, high school, and college band directors, as well as pre-service instrumental teachers. Dr. Bratcher recently began his new position as Director of the School of Visual and Performing Arts, as well as Director of Bands and Professor of Music at ULM in June of 2023. 
This will mark the second time that Bratcher has presented at LMEA (previously in 2016). "This is a wonderful opportunity for ULM and a way to provide pedagogical development to the music educators that we serve," said Bratcher. Dr. Bratcher champions wind band music from underrepresented minority composers and has presented this clinic across the United States at various conferences. "I'm excited to return to Baton Rouge as a new member of this community and share my experiences with my colleagues in the profession." 
Kilpatrick will be presenting two clinics at this year's LMEA conference. His first clinic is entitled: "The Musical Banquet - Intentional Repertoire Selection for Every Choir." This session is geared towards choir directors of all levels. Kilpatrick will also present this same session at the 2024 Florida Music Educators Association conference in Tampa in January. 
His second session, geared for pre-service teachers, is entitled: "First Day to First Day - Making the Journey from Intern to Teacher." Dr. Kilpatrick is an assistant professor of music at ULM and teaches courses in choral music education. He also serves as graduate coordinator for the master's in music education degree. "Presenting at LMEA is an opportunity to share best practices and research-based pedagogy with classroom music teachers from all over Louisiana, just as we do with our students at ULM," said Kilpatrick. "I am excited for another opportunity to provide ideas and activities that music educators of all levels can incorporate in their classrooms immediately."