Published May 8, 2023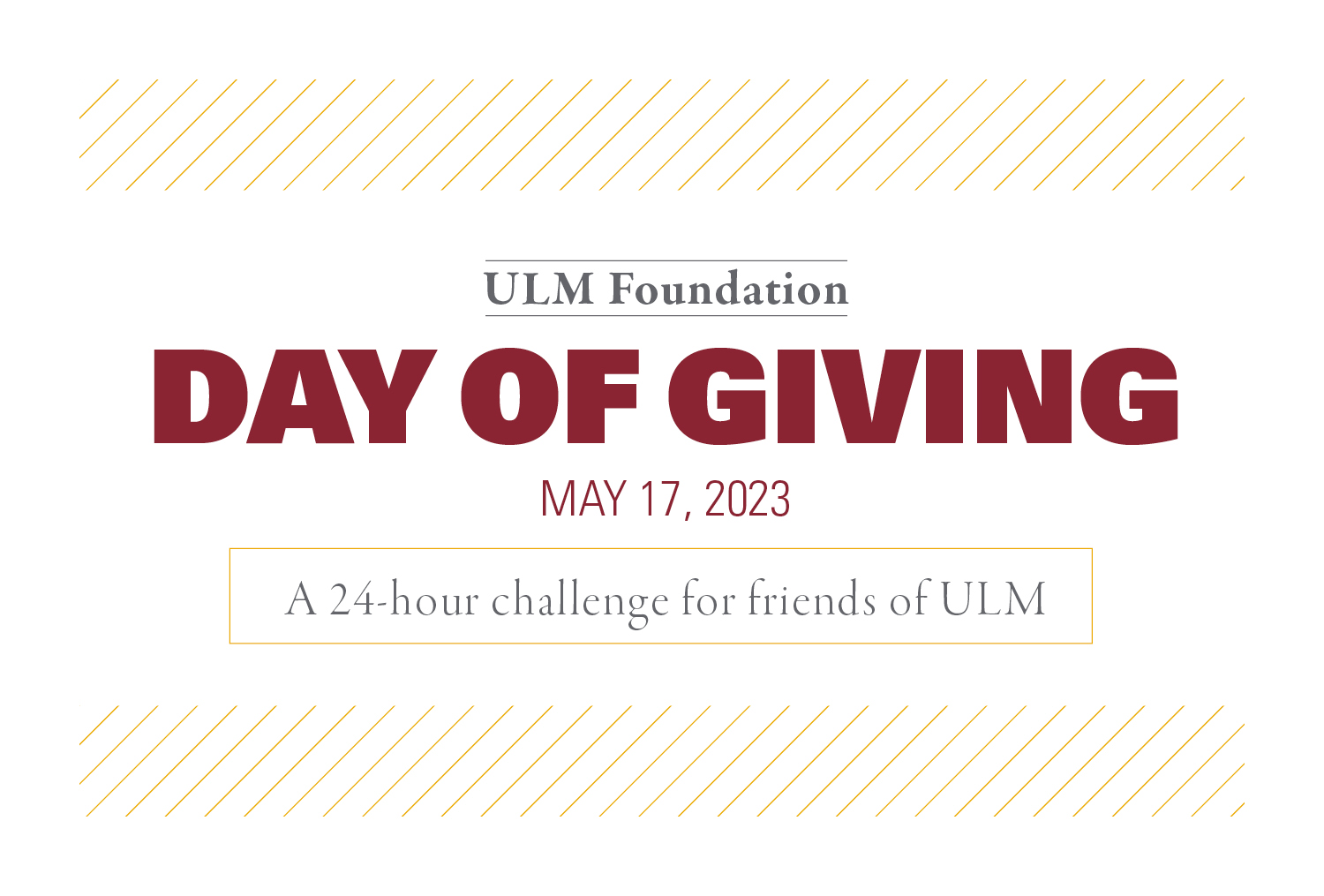 MONROE, LA – The University of Louisiana Monroe is inviting all alumni and friends of the university to participate in a 24-hour Day of Giving on May 17. 
"With most graduations occurring in the month of May, we thought it would be fitting to host our first ever ULM Day of Giving on the heels of commencement," said ULM Foundation Executive Director Susan Chappell. "What better reason to give to ULM than to celebrate and honor graduates? Whether your favorite graduate earned their degree from ULM this month or whether they earned their degree from NLU or NLSC decades ago, we welcome your gift in honor of them." 
All gifts of $5 or more made in honor of a ULM, NLU, or NLSC graduate will be listed in an upcoming ULM Magazine edition. Donations can be directed to the donor's favorite college or sport.  Generous partners are investing matching gifts of $2,000 during the Day of Giving with their contributions designated to a specific college or sport. 
"We have 68,923 alumni changing lives all over the world, from right here in Northeast Louisiana to New York City to Nepal. Please consider making a gift on May 17 in honor of one of those 68,923 graduates," Chappell said. 
All gifts can be made online at ulm.edu/dayofgiving. Checks may be made payable to the ULM Foundation and mailed to 700 University Avenue, Monroe, LA 71209. 
ULM Day of Giving partners include anonymous donors, Coach Lou St. Amant, Louisiana Wholesale Drug Company, Inc., Lumen, and Pinnacle Family Health.