Published May 19, 2023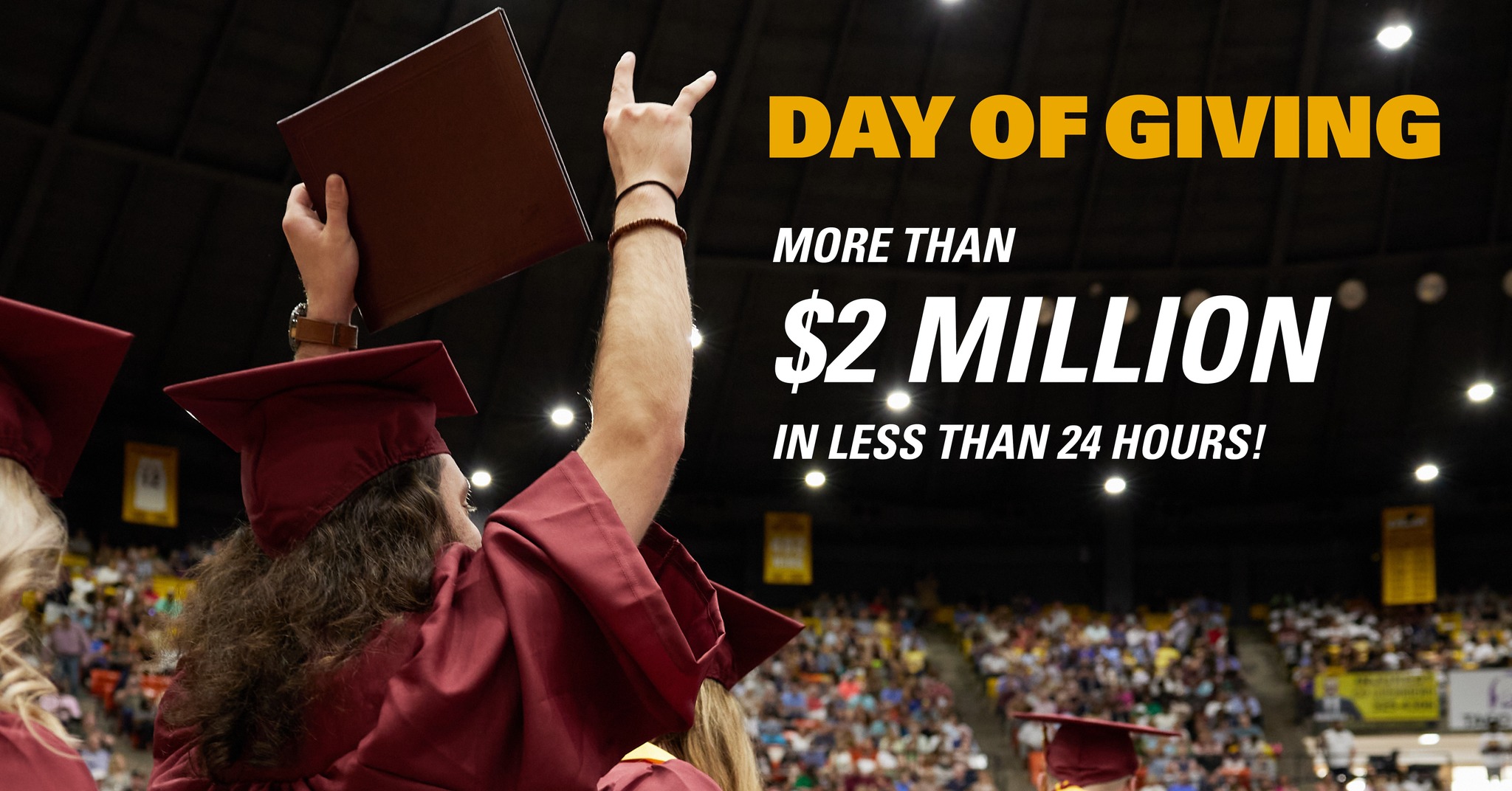 MONROE, LA – The University of Louisiana Monroe raised more than $2 million in just 24 hours as part of its inaugural Day of Giving on May 17. A total of 86 donors raised $2,319,442 for their favorite colleges and sports on the Bayou. 
Two of those donors made individual $1 million gifts. These anonymous donors, empowered by the exciting direction of the University, directed their gift to the College of Business & Social Sciences. 
"I am overwhelmed by the generosity of the ULM family," said ULM Foundation Executive Director Susan Chappell. "Every single donation, from the $5 gifts to the $1 million pledges, will change lives at our beloved institution." 
Donors were given the opportunity to make their gifts in honor of a graduate, whether that person graduated from ULM this month or from NLU or NLSC decades ago. The graduates with gifts made in their honor will be recognized in an upcoming ULM publication. 
"The more than 900 students who became alumni at commencement on Saturday joined a group of amazing alumni, friends, and community partners who believe in our mission of changing lives and lifting our community to new levels of prosperity," said ULM President Dr. Ron Berry. "We sincerely appreciate our donors and their gifts as they don't just support our outstanding Colleges and athletic programs - they absolutely change the trajectory of the people who live in Northeast Louisiana." 
Included in the total donation numbers are contributions from gift partners. These individuals and organizations, including anonymous donors, Coach Lou St. Amant, Louisiana Wholesale Drug Company, Inc., Lumen, and Pinnacle Family Health, made $2,000 challenge gifts to spur other donors on Day of Giving.