Published July 17, 2023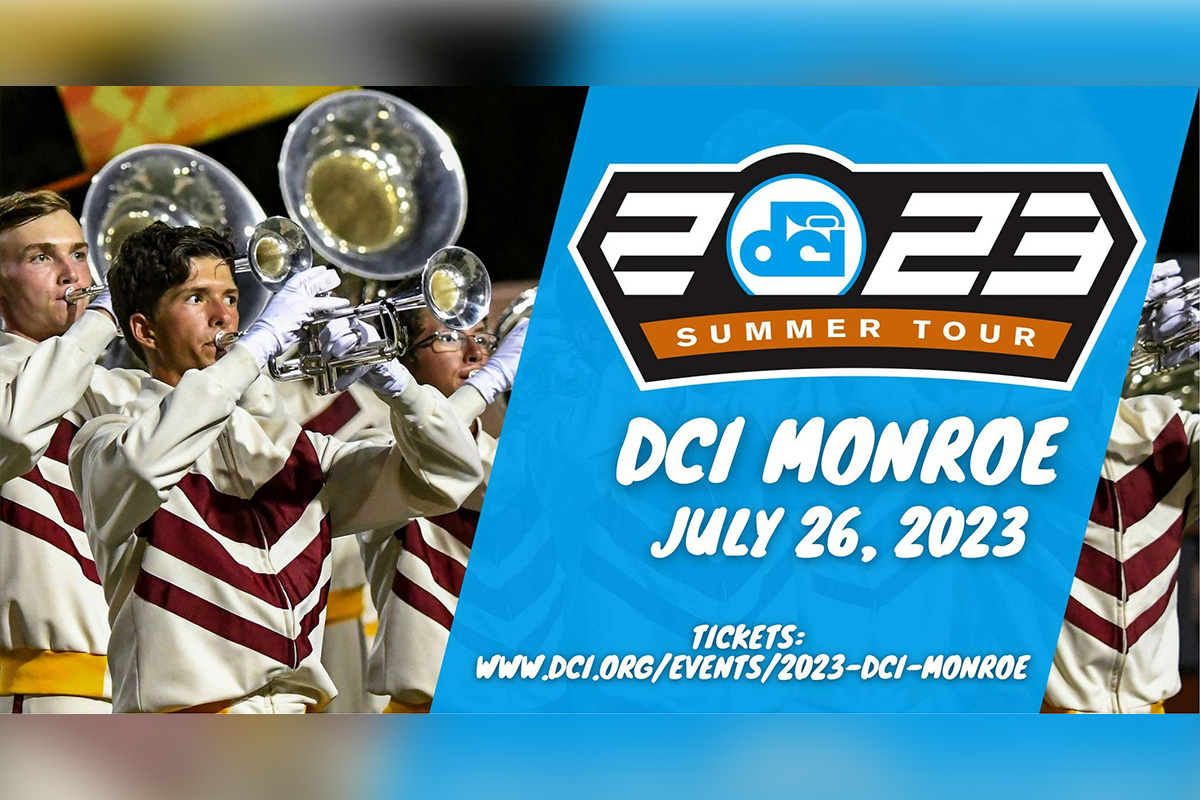 MONROE, LA – The University of Louisiana Monroe will play host to the Drum Corps International 2023 Summer Tour on Wednesday, July 26 at Malone Stadium. The event will feature musical marching performances by teams from across the U.S. Gates open at 7:00 p.m., and performances begin at 8:00 p.m. Tickets are on sale now at https://www.dci.org/events/2023-dci-monroe 
Dr. Allen Parrish, ULM's Director of Athletic Bands, says attendees can expect to experience some of the best musical marching performances. "This is a huge deal because we are hosting the only DCI show in the state. We are so excited to welcome several world-class marching ensembles to our campus," said Parrish.  
Participants in the DCI group "corps" are ages 16-22 and typically spend 8-12 hours a day for over a month preparing for a competitive show. "DCI Monroe will be an opportunity to see the fruit of these musicians' labor," said Parrish. "It is hard to put into words the feeling and emotion that one experiences while watching these incredible performances," he added.  
Parrish says the most convenient way to secure a ticket is at https://www.dci.org/events/2023-dci-monroe, but there will be cashless ticket sales at the gate on the day of the event. Scholastic groups of 20 or more are eligible to receive discounted tickets.  
"We hope that lots of community members and middle/high school students attend this event. I absolutely love watching these incredible performances and to be able to watch it in my 'backyard' is an incredible experience," said Parrish.