Published May 10, 2023
MONROE, LA – The University of Louisiana Monroe celebrated the successes of its faculty and staff at the annual Foundation Awards for Excellence on Thursday, May 5, at Bayou Pointe Event Center. The University bestowed emeritus status to one retiring professor, honored five faculty and staff with Awards of Excellence and promoted 19 faculty to full professor, associate professor or tenure. 
ULM President Dr. Ron Berry welcomed the crowd and thanked them for their service to the university and its students. "I just want to say thank you for being who you are and believing in what we're doing together here at ULM because we really are making a difference in the lives of a lot of people," said Berry.   
Attendees were treated to a musical performance by students from ULM's School of Visual and Performing Arts, led by Dr. Allen Parrish.  
Provost and Vice President for Academic Affairs Dr. Mark Arant first bestowed professor emeritus status to Dr. Pamela Higgins Saulsberry, who is set to retire at the end of this semester. The high honor gives retired faculty members the opportunity to continue scholarly work.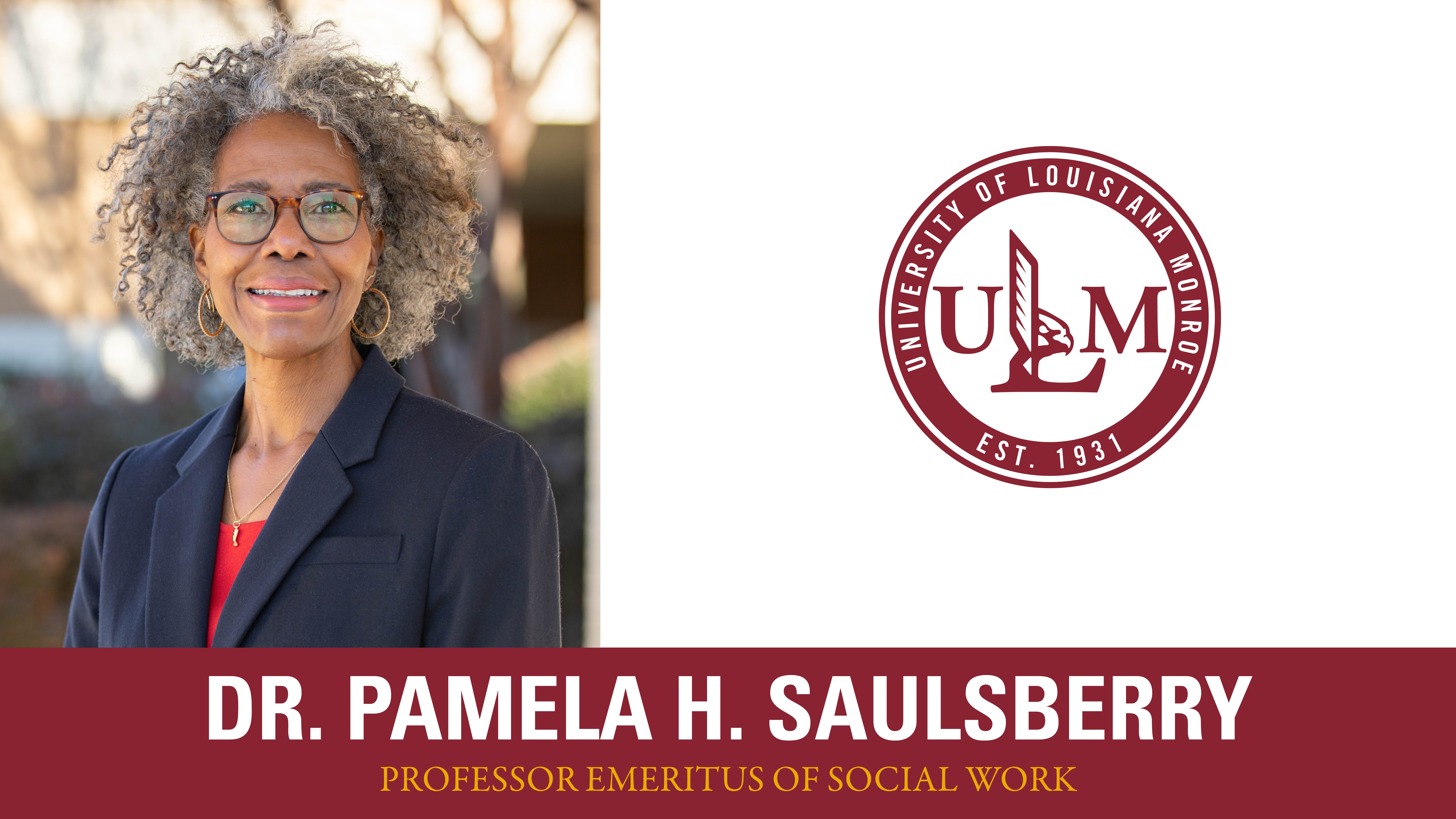 Dr. Saulsberry has held a variety of positions throughout her career of over 45 years. She most recently served as the Executive Director of ULM's Office of Diversity, Equity, and Inclusion, a position she has held since the inception of the office in January 2021. Prior to her current role, Saulsberry served as Director of the School of Behavioral and Social Science and the Coordinator of the Social Work program. Besides being a professor of social work, she has also been a school social worker, a child protective social worker, a juvenile justice consultant, and a local, state, and national trainer on topics including diversity.  
"Professor Emeritus is a special distinction reserved for faculty who have made an outstanding professional contribution and have rendered significant academic service to the university. Today we honor a colleague who epitomizes this title in many ways. Dr. Saulsberry, it is an honor to bestow upon you the title of Professor Emeritus of Social Work for the many contributions you have made over the past 45 years," said Arant.  
Arant then introduced faculty promoted to professor (Mkay Bonner, Anita Sharma, and Rick Stevens), clinical professor (Connie Smith), and associate professor (Burton Ashworth, Adaobi Dur, Leigh Hersey, Anissa Horne, Adam Johnson, Barbara Johnson, Myra Lovett, George Matthaiolampakis, Emily Mike, Siva Murru, Jennifer Whited). All new associate professors were also awarded tenure, along with Tammy Daannehl, Candace Gandy, Jessica Louque, and Sandra Ogg.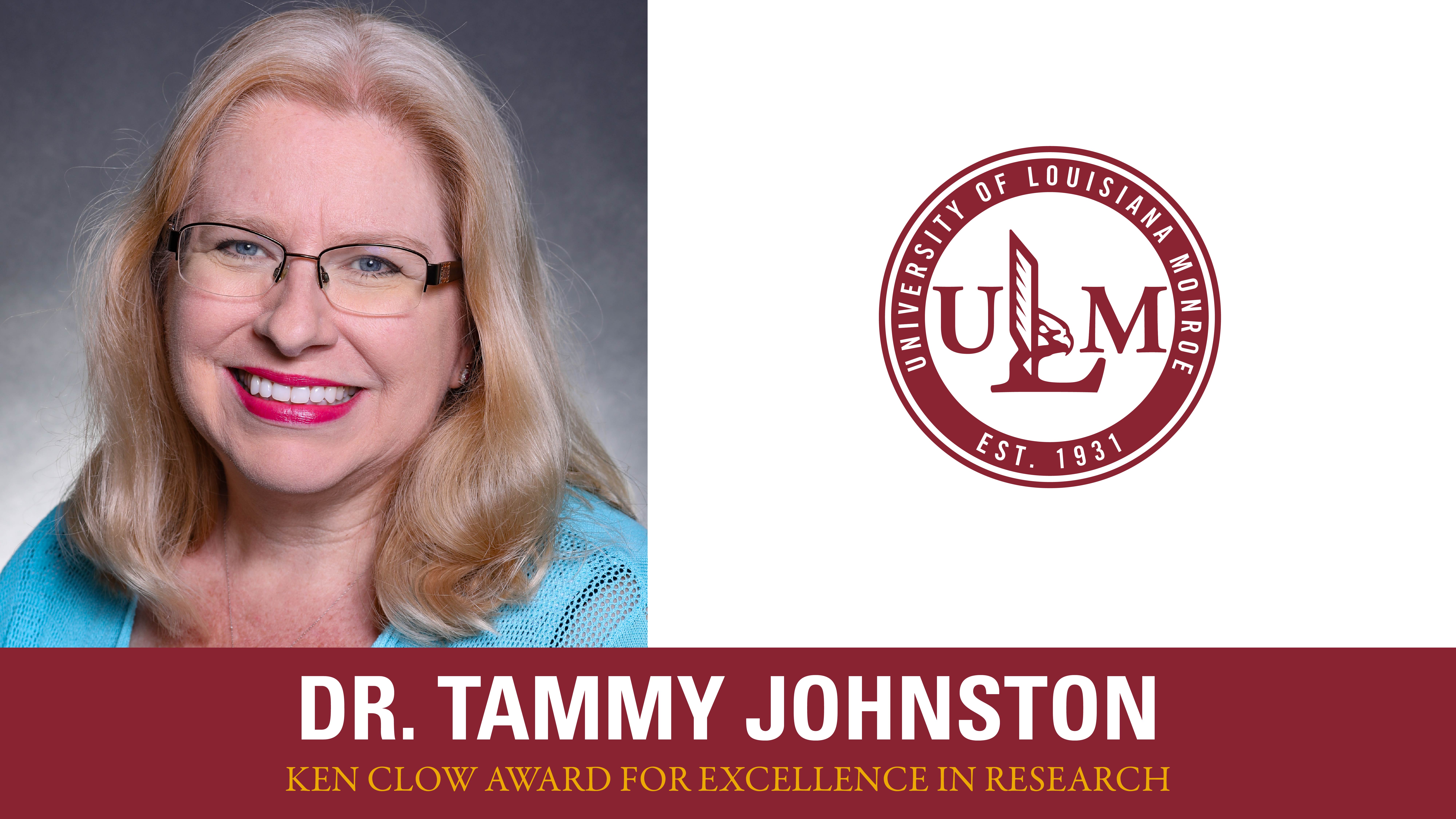 The Ken Clow Award for Excellence in Research went to Dr. Tammy Johnston, professor of economics. The award is named after the late marketing professor who published multiple books and more than 200 journal articles and proceedings. Dr. Johnston's career has spanned 25 years, in which she has consistently pursued economic research including topics such as macroeconomics, monetary economics, entrepreneurship, and international economics. She has presented at over 65 conferences, including international conferences in Slovakia and Australia.  
Dr. Veronika Humphries from the College of Business and Social Sciences presented the award to Dr. Johnston, saying "She demonstrates year after year what academic research should be and encourages others to pursue research as well."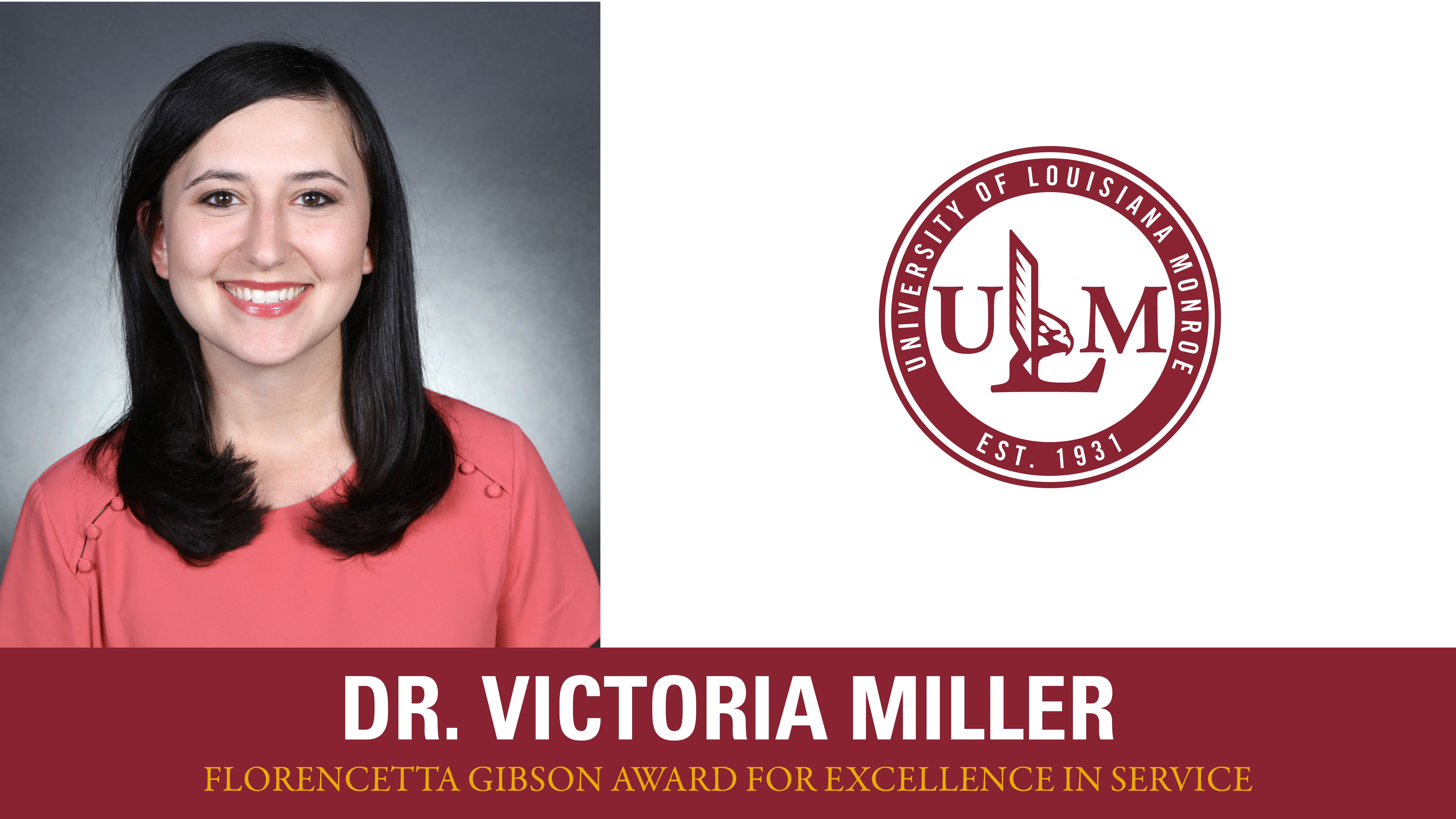 Dr. Victoria Miller, professor of pharmacy, won the Florencetta Gibson Award for Excellence in Service. Named after the professor emerita of nursing, the award goes to a faculty member who is committed to service to the University in ways that positively impact the institution and community as a whole. Dr. Miller offers a unique experiential setting in the Heart Failure Cardiology Clinic at Ochsner LSU Health in Shreveport. There she provides experiential learning opportunities to her fourth-year pharmacy students but is also able to reach the underserved population of Northwest Louisiana.  
Dr. Jamie Terrell from the School of Clinical Sciences in the College of Pharmacy presented the award to Dr. Miller. "Dr. Miller exudes a servant's heart, and she is always involved in making both people and processes better. Her tireless efforts to make outside stakeholders fall in love with ULM are palpable," said Terrell.  
The recipient of the Foundation Award for Excellence in Teaching was Dr. Heather Savage, clinical assistant professor of pharmacy.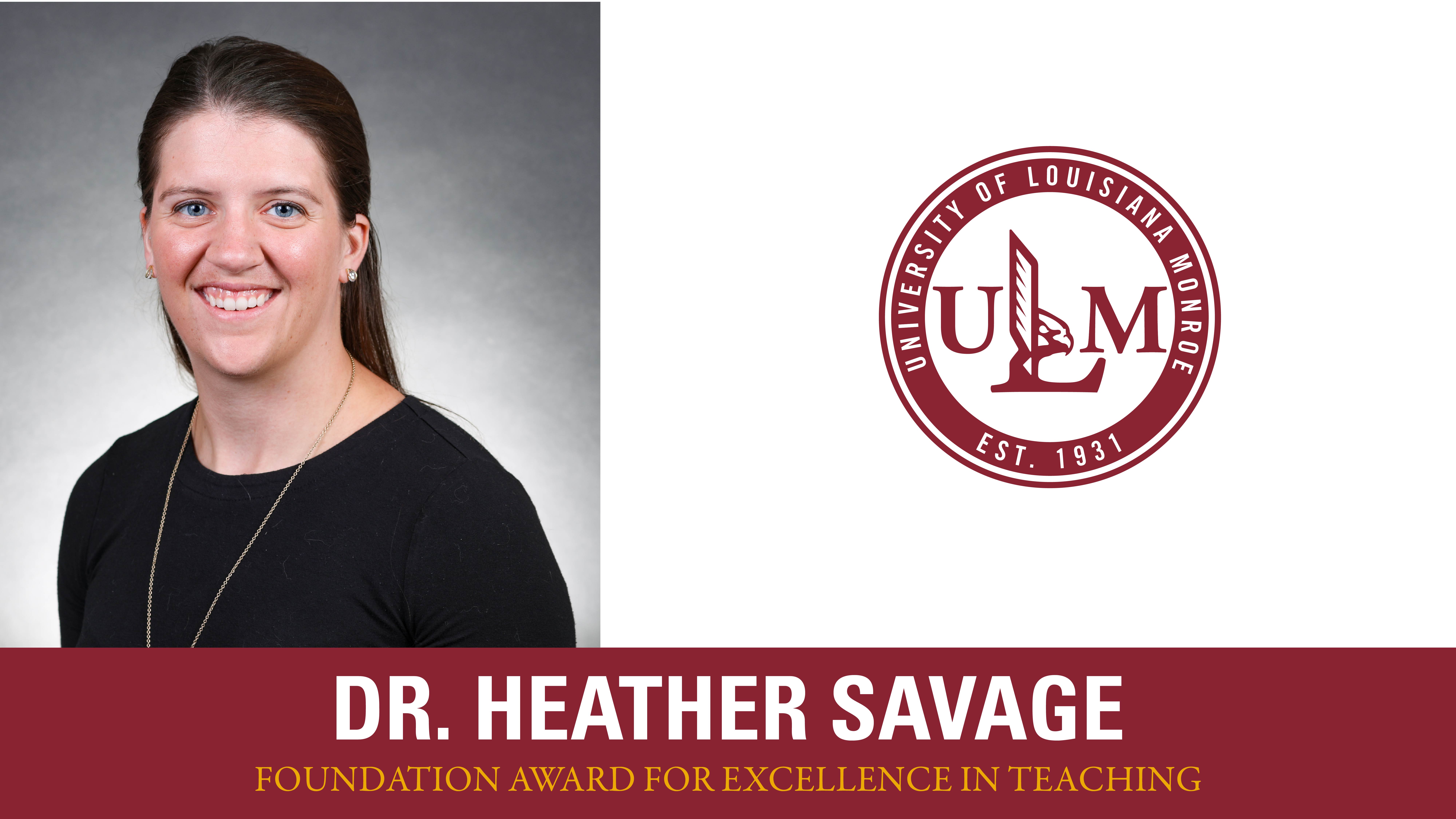 The Foundation Award for Excellence in Creative and Innovative Works was awarded to Mr. Justin Havard. Havard is an instructor in the School of Music and is the accompanist and co-director of the ULM Concert Choir and Chamber Singers. He regularly gives his time to provide piano accompaniment for solo voice, ensemble voice and instruments. He is a published composer, including his most recent, In Paradisum, for choir and piano, published by Hal Leonard.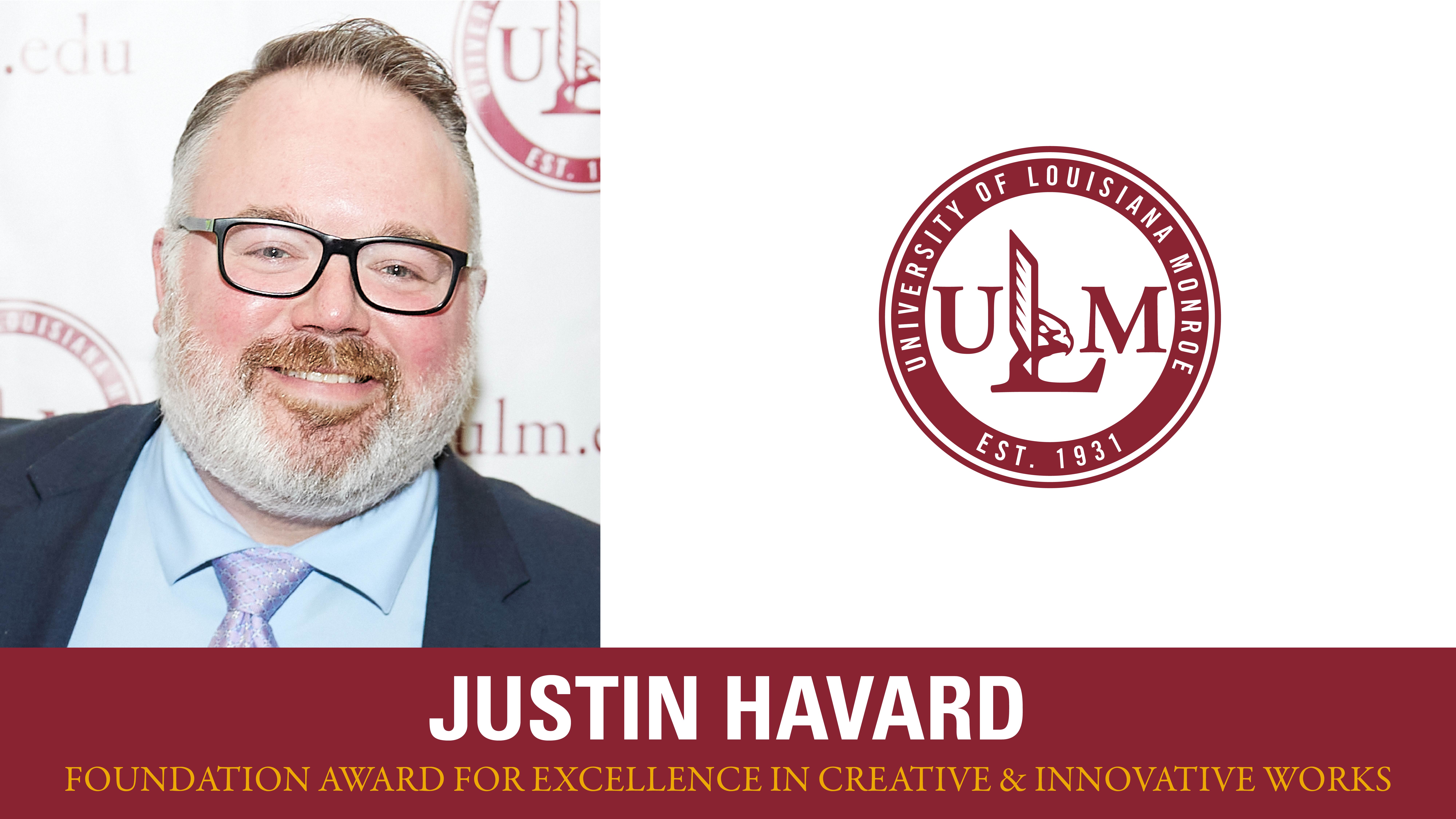 ULM Director of Choral Activities Dr. Deborah Chandler presented the award to Havard, saying "Justin has played a major role, in a relatively short period of time, in increasing the prestige of VAPA and ULM at large. His winning personality, modesty, genuine love for his art and for all his colleagues and students make him an asset that deserves recognition."  
The Alma Sewell Award for Service by Unclassified Staff went to Allison Thompson, Director of ULM Assessment and Evaluation. Named after the staff member who dedicated more than four decades of service to ULM, the award goes to an employee who is an inspiration for their exemplary service, on- or off-campus. Thompson is active with the Alumni Association, the Staff Senate, and the Community Emergency Response Team. 
Melissa Rhodes, Associate Director of Financial Aid Operations, presented the award to Thompson. "As long as I have known Ms. Thompson, she has exemplified service to the university," said Rhodes.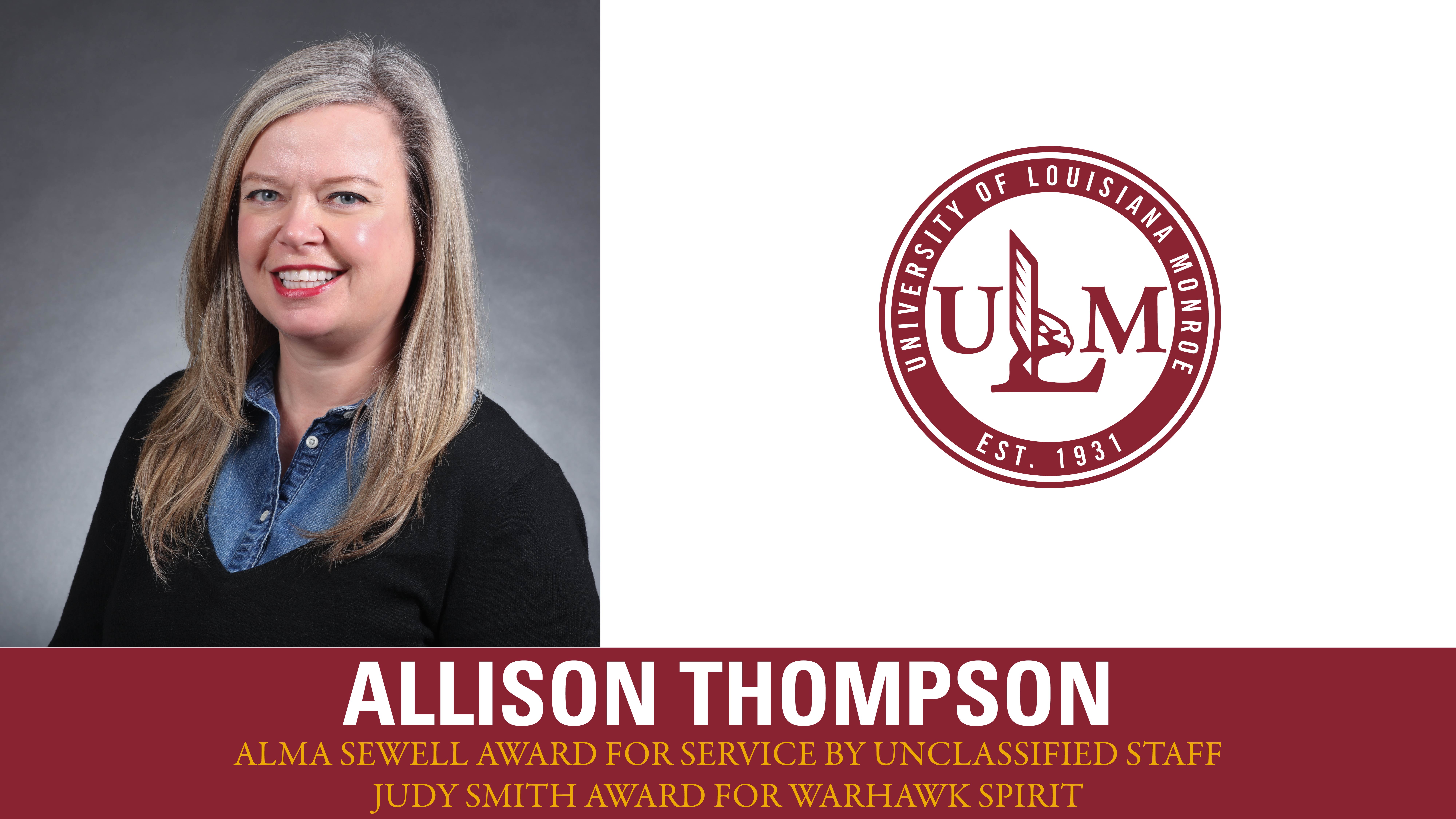 Thompson also received the Judy Smith Award for Warhawk Spirit, named after the late assistant director of the Office of Financial Aid who demonstrated selfless dedication to student fulfillment.  
Rhodes presented this award to Thompson as well, saying "She has always represented ULM with a smile on her face and an infectious enthusiasm whether it be in a meeting on campus, a football game, ringing the bell and taking up collections for a cause, or even serving food to the needy. Allison is always willing and able to represent the Warhawk Spirit."