Published November 20, 2023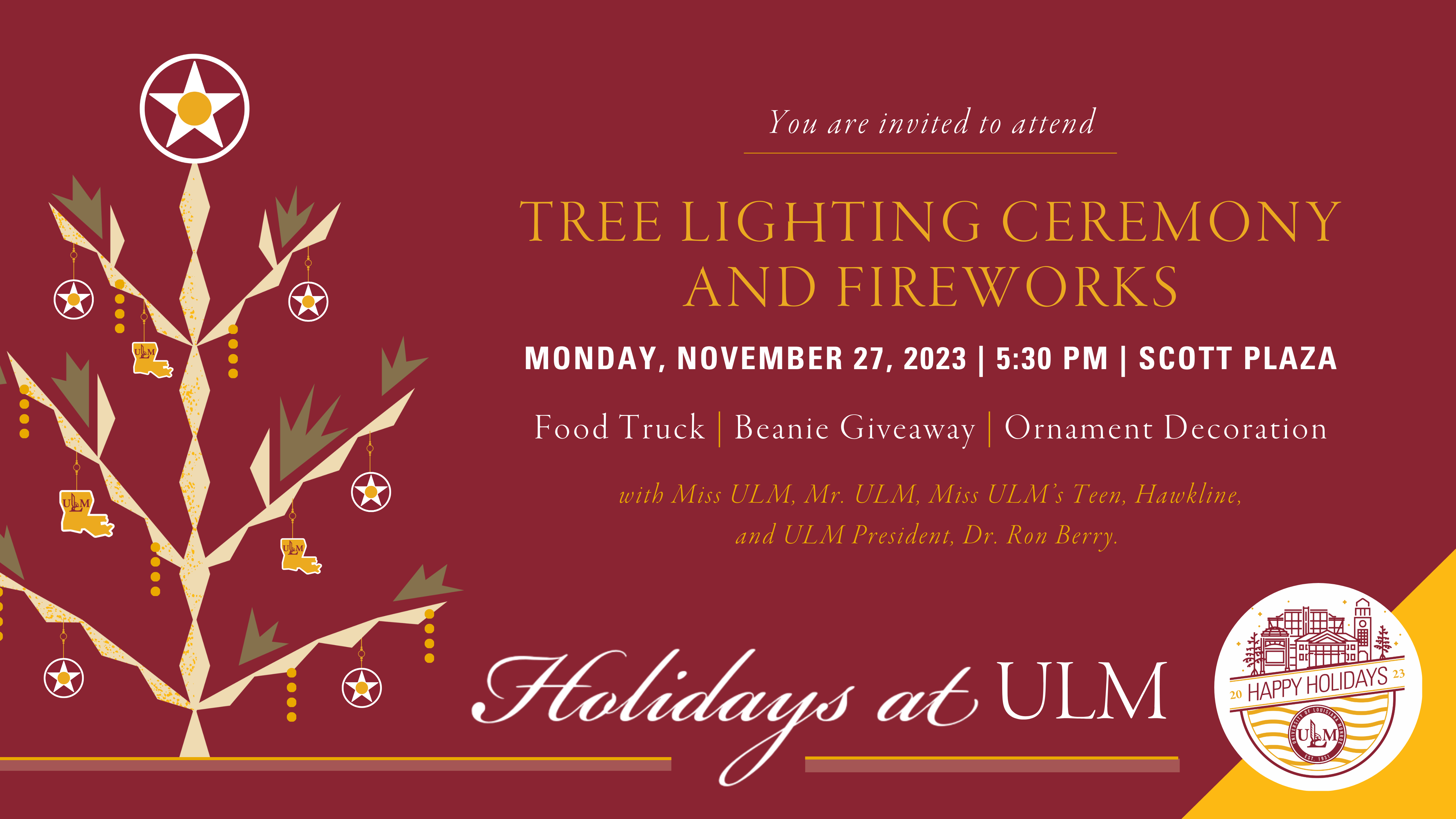 MONROE, LA – The University of Louisiana Monroe Campus Activities Board (CAB) is inviting the public to kick off the holiday season with the annual tree lighting ceremony and a fireworks show on Monday, November 27 at 5:30 p.m.  
The "Holidays at ULM" festivities will take place at Scott Plaza, adjacent to the ULM Library. The event will be hosted by the newly crowned Miss ULM Gabrelle McLeod, Mr. ULM Jonathan DeCour, and Miss ULM's Teen Bella Fontana and will feature a performance from the ULM Hawkline dance team and Phi Mu Alpha Sinfonia. President Ron Berry will light the tree and a fireworks show will follow.  
"The tree lighting ceremony is a cherished tradition we share with the community," said Sidney Jones, Coordinator of Student Activities and CAB Advisor. "It serves as a beacon of unity, tradition, and peace and is an opportunity to pause and reflect on the end of another year together and the new year to come."  
The first 100 students to arrive at the tree lighting ceremony will receive some special perks including a free food truck item, a free ULM beanie, and the chance to paint and keep their own holiday ornament. The ULM Multicultural Affairs office will also conduct a giveaway for students.  
The event is free and open to the public. No registration is needed.