Published May 2, 2023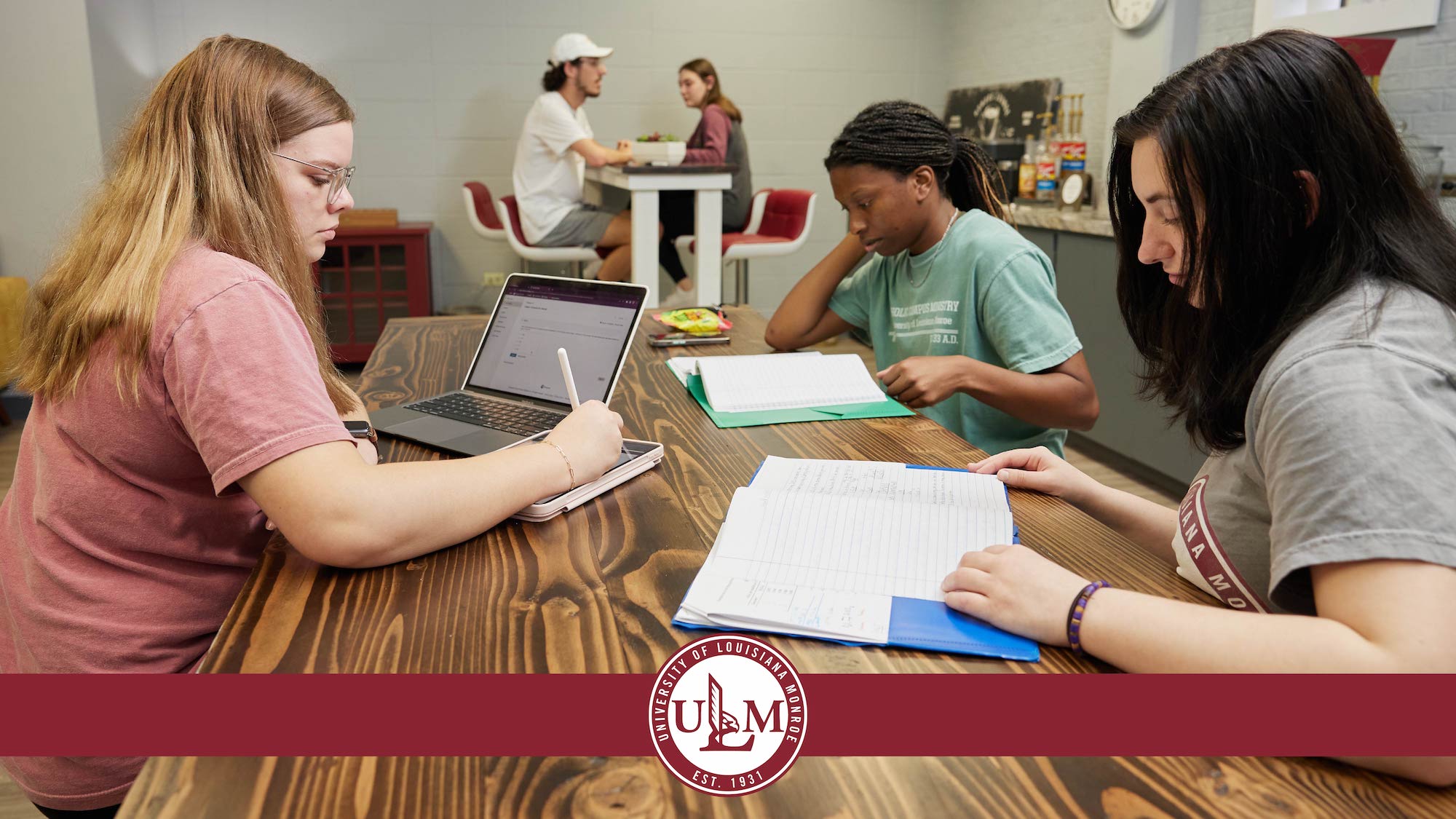 MONROE, LA – The University of Louisiana Monroe Honors Program invites the public to a ribbon cutting ceremony to celebrate the newly renovated Honors Lounge. The ceremony will be Monday, May 8, at 2:00 p.m. in the Honors Lounge, 105 Strauss Hall, 500 Bayou Drive in Monroe.  
The Honors Lounge suite consists of three rooms and is a private space exclusively for Honors students to gather, socialize, and study. The $40,000 renovation updated the rooms' flooring, paint, and furniture. The renovation was made possible by a generous donation from Louisiana Supreme Court Justice Marcus Clark (Ret.) The funds were donated from Justice Clark's retirement excess campaign funds. Justice Clark and his wife Allyson Clark are both ULM alumni. Additional donors for the project were Lori French, Dupuy Flooring, and the ULM Foundation Warhawk Advancement fund.  
Agnes Ugokwe, a pre-pharmacy freshman from Alexandria, says the new renovations have made the Honors Lounge a place she loves to study. "It's the little touches that make it stand out compared to anywhere else on campus," she said.  
The largest room of the Honors Lounge includes a ping pong table and plenty of room for studying. On one wall is the Honors library with built-in bookshelves, featuring dozens of textbooks, free to the Honors students to reference. Opposite the library wall is another line of shelves, but these are packed with office and art supplies, like sticky notes, markers, paper clips, and paintbrushes. There's even a sink to clean supplies. Another section of the Honors Lounge features a coffee bar, table space to study, and a gaming center with board games, card games, and video games. 
Beau Benoit, a toxicology sophomore from Benton, thinks the renovations will help recruit new students to the Honors program. "Everybody is proud to call this an Honors Lounge. They're wanting to show it off and send pictures to friends and family saying, 'Look at this cool space we can hang out in. This is for us,'" said Benoit. 
About the ULM Honors Program 
The ULM Honors Program is a unique program that seeks intellectually curious students who desire to challenge themselves with new ideas and to work with similarly motivated students. 
The program is open to any student of any major and offers various options while working within the degree. Honors students are exposed to more in-depth topics and work closely with the Honors Faculty. 
Honors students learn in smaller, discussion-based courses. Additionally, Honors students are eligible for exclusive Honors Housing in Bayou Suites, as well as extra Honors-only scholarships. 
For more information, visit www.ulm.edu/honors.