Published September 11, 2023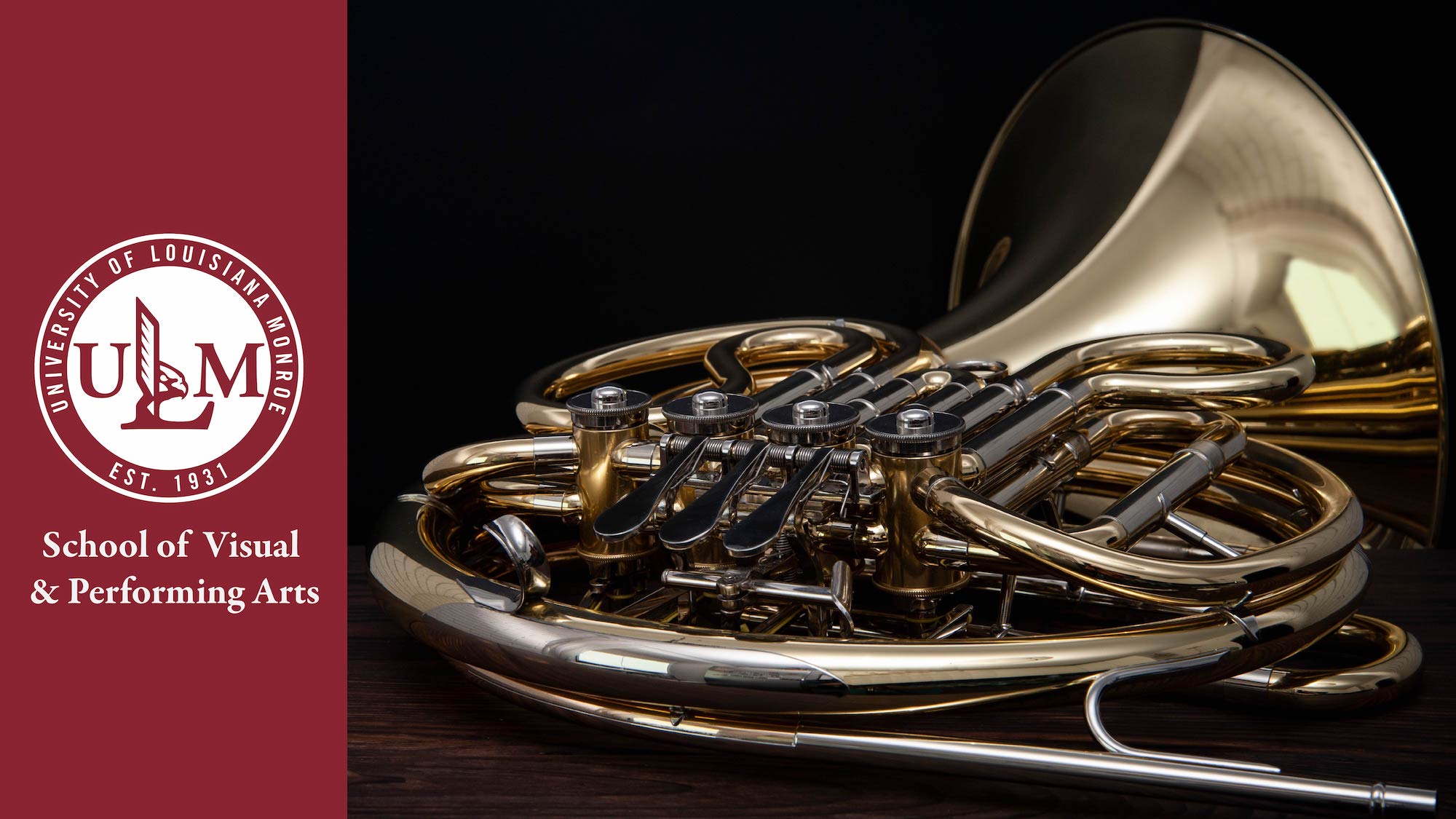 MONROE, LA – The ULM School of Visual and Performing Arts will host a recital featuring guest horn artist, Matthew Reynolds, DMA. Reynolds is an Assistant Professor of Horn at the University of Oklahoma in Norman, Okla. The recital will be held on Monday, September 18, at 7:30 p.m. at Emy-Lou Biedenharn Recital Hall, 200 University Ave. on the ULM campus. Reynolds will be accompanied on piano by ULM Professor of Music Richard Seiler, DMA. The performance is free and open to the public.  
Dr. Reynolds will also present a masterclass to ULM School of Visual and Performing Arts students on September 18 at 11:00 a.m. in Emy-Lou Biedenharn Recital Hall. A masterclass is meant to give students the opportunity to have work critiqued by the guest artist in hopes of learning something new about their piece. 
 
"We are delighted to host an artist of this caliber on our campus," Dr. James Boldin, ULM Professor of Music, said. "Dr. Reynolds is a first-rate musician and pedagogue, and our students will benefit immensely from hearing his performance and working with him in a masterclass." 
 
The School of Visual and Performing Arts at the University of Louisiana Monroe aims to provide students with the highest level of arts education, research and educational opportunities to majors and minors. VAPA aims to offer curricular, co-curricular and extracurricular opportunities to students enrolled at ULM, as well as provide cultural activities, special events and performances for university, local and area communities. VAPA at ULM offers degrees in various disciplines in art and music as well as experiences in dance and theatre. For more information, visit ulm.edu/vapa.