Published October 4, 2023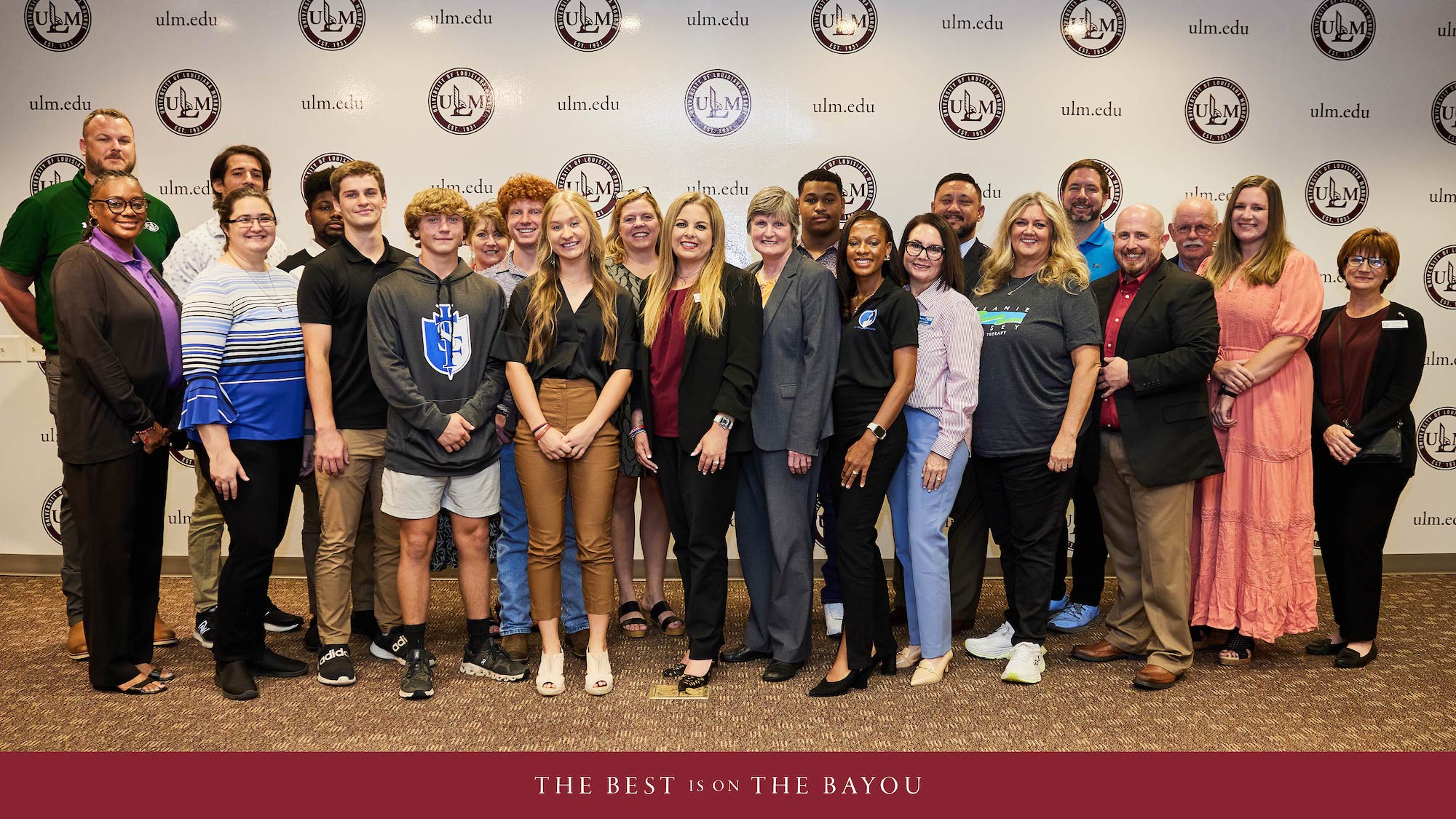 CAPTION: Local business leaders, educators, high school students, and ULM faculty and administrators gathered to celebrate the recent grant award.  
---
MONROE, LA – The College of Business and Social Sciences at the University of Louisiana Monroe held a press conference on Tuesday, October 3, 2023, to announce the receipt of a second consecutive Department of Labor WORC Delta Regional Authority grant to fund the High School Business Academy. The grant award totals $1,499,983 and will continue to fund the program for the next three years. The High School Business Academy covers 11 parishes and prepares high school students for in-demand jobs in their communities in Northeast Louisiana. 
"The High School Business Academy is a program in which ULM business faculty have created business-related courses and provide trainings to area high school teachers," said program coordinator Kelli Cole. "The high school teachers are given all necessary information and materials to teach the courses." 
Students who take six business academy courses earn a certificate of completion from the High School Business Academy. Once a high school student has successfully taken at least two business academy courses and has a teacher recommendation, they are eligible to apply for a paid internship. Cole coordinates all internships and matches students to local businesses based on the student's career goals, skills, and location.  
"This program is a great example of educational partnerships with industry," said ULM President Dr. Ron Berry.  
Representatives from local businesses who have participated in the program attended the press conference as well as current and former students who have participated in the in the High School Business Academy. "These students are the reason for this program," said Cole. Speaking directly to the students, Cole added, "I truly believe the High School Business Academy is changing lives, and I am so honored to lead this program and be a part of your journey. I can't wait to see where the future leads you."  
Berry also thanked the high school student participants in attendance for their willingness to work with businesses in the community. "You'll learn later in life that getting out of your comfort zone is the best thing you can do. That's where you grow, where you learn, and where you get better," said Berry.  
The grant award allows for the continuation of the High School Business Academy, which has been funded for the last three years by the initial grant that was received in 2020. In the first three years of the program, local students completed 70 internships. Cole projects that 180 additional internships will be completed in the next three years.  
High School Business Academy courses are currently available in twenty-four local high schools. High school students who wish to participate in the academy can speak with their school's guidance counselor.