Published September 25, 2023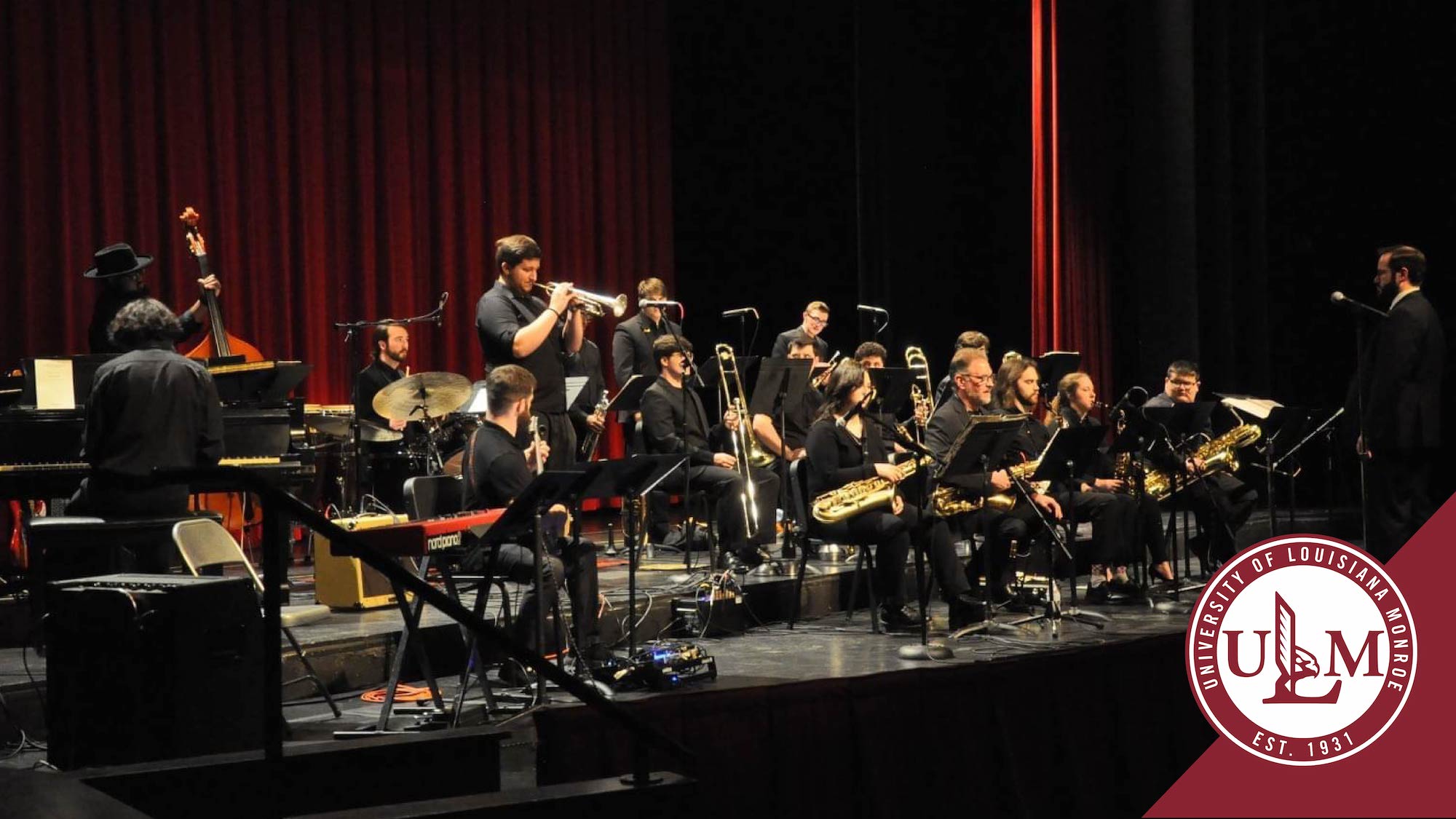 ---
Want to go? 
WHAT: ULM Jazz Ensemble presents "As Seen On TV!" Fall Concert 
WHEN: Thursday, September 28 at 7:30 p.m. 
WHERE: Brown Auditorium, 4001 Desiard St. 
ADMISSION: General Admission: $5 at the door; ULM students, faculty, and staff: Free with ID
---
MONROE, LA – The ULM School of Visual and Performing Arts invites the public to join the ULM Jazz Ensemble for their fall concert, "As Seen on TV!" on September 28th at 7:30 pm in Brown Auditorium, 4001 Desiard St. in Monroe.  This program will feature music from favorite films and television that have been written or arranged for jazz ensemble. General admission is $5 at the door. ULM students, faculty, and staff get in free with ULM ID. 
The 18-person ensemble meets twice weekly to rehearse the family-friendly tunes that will be played at the concert.   
"Favorite tunes will include Johnny's Theme, Theme from Sesame Street, Star Trek, Family Guy, The Flintstones, The Incredibles and many more! We hope you'll join us for a blast of musical nostalgia," said Dr. Eric Siereveld, Director of the ULM Jazz Ensemble and Assistant Professor of Trumpet. 
The Jazz Ensemble performs several concerts on campus throughout the year, and travels throughout Louisiana and surrounding states as musical ambassadors for the university. 
The School of Visual and Performing Arts at the University of Louisiana Monroe aims to provide students with the highest level of arts education, research and educational opportunities to majors and minors. VAPA aims to offer curricular, co-curricular and extracurricular opportunities to students enrolled at ULM, as well as provide cultural activities, special events and performances for university, local and area communities. VAPA at ULM offers degrees in various disciplines in art and music as well as experiences in dance and theatre. For more information, visit ulm.edu/vapa.