Published November 14, 2023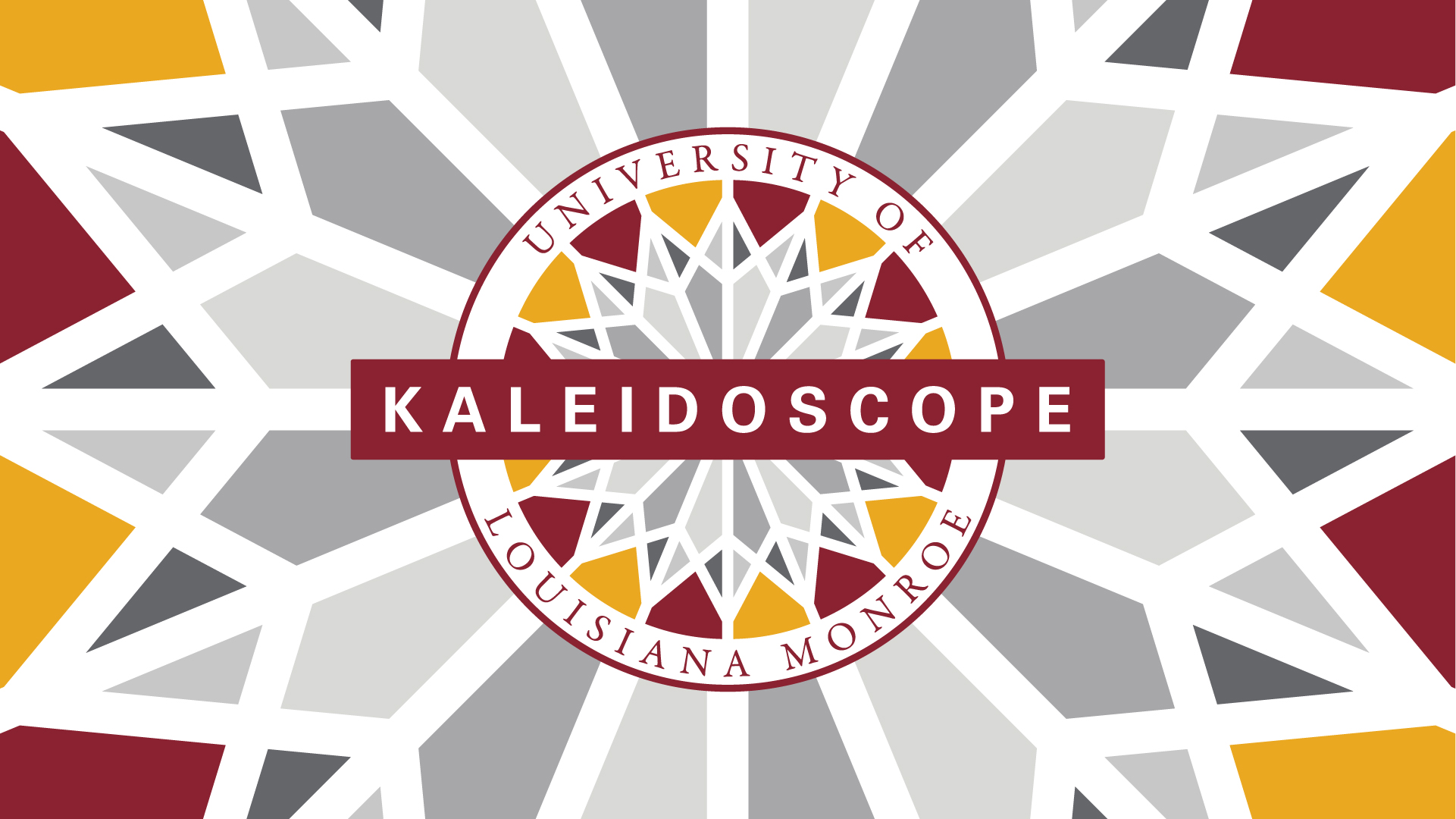 ---
Want to go? 
WHAT: Kaleidoscope: A Global Holiday Celebration 
WHEN: Tuesday, November 28 at 7:00 p.m. 
WHERE: Brown Theatre, 4001 Desiard St.  
ADMISSION: General Admission: $20; Patron Pre-Party: $75; ULM students free with ID; Tickets available at ulm.edu/kaleidoscope 
---
MONROE, LA – The University of Louisiana Monroe School of Visual and Performing Arts is excited to announce "Kaleidoscope: A Global Holiday Celebration." The program is an immersive experience incorporating vocal and instrumental music, dance, and visual art. 
Kaleidoscope will take place in Brown Theatre, 4001 Desiard St. in Monroe on Tuesday, November 28, 2023. Doors open at 6:30 p.m. and the program begins at 7:00 p.m. General admission tickets are $20 per person. ULM students are admitted free. Tickets for the Patron Pre-Party at 6:00 p.m. in Bry Art Gallery are available for $75 and include admission to the program. Tickets are available at ulm.edu/kaleidoscope.  
"Kaleidoscope: A Global Holiday Celebration" is a fundraiser for the ULM School of Visual and Performing Arts. A performance like no other, Kaleidoscope will feature rotating musicians, singers, ensembles, live painters, and dancers on stage, in the aisles, and all around the audience in Brown Theatre. The program will include traditional Christmas music, as well as exciting pieces from cultures and holidays all around the world. 
"Kaleidoscope is a unique musical experience because it provides multiple types of artistic performances in the same venue, back-to-back, without interruption," said Dr. Nicholas Bratcher, Director of The School of Visual and Performing Arts. "It's an evening of artistic expression that will be completely random to the audience. Kaleidoscope is, essentially, a live performance that migrates around Brown Theatre. This creates a one-of-a-kind experience based on your seat location. Patrons will get to see snapshots of everything that VAPA has to offer, and I can tell you, it's going to be a fun and exciting time!" said Bratcher.  
As part of the global element of the program, Assistant Professor Dr. Kathryn Irwin will perform a traditional Ghanese drum piece. Irwin collaborated with a drummer from Ghana to prepare for the performance. 
"I chose this style of drumming because it is unique and very different from what we are used to doing in the United States. This music comes from an aural tradition, meaning it does not rely on music notes being written down, but it continues to be passed down from generation to generation," said Irwin.  
Irwin says she believes showcasing music from other cultures and regions of the world is important for many reasons. "Learning about others makes us better humans begins by enhancing our patience and empathy, and especially when we can experience the learning process with an expert in the field, it creates a special opportunity for us," she added.  
Immediately following the program, guests are invited to attend a soiree in the Sound of Today Band Building, which will feature opportunities to meet VAPA faculty and students and take tours of VAPA facilities.  
Dr. Bratcher noted that all proceeds raised from Kaleidoscope will be used to help further the mission and vision for the School of Visual and Performing Arts at ULM. "Your generous donations will aid in providing classroom materials and resources for students, aid in recruitment endeavors, support new and engaging academic programs for our students, support for faculty, and helping to build stronger relationships to our community," said Bratcher.  
For tickets and more information about Kaleidoscope, visit ulm.edu/kaleidoscope.