Published November 15, 2023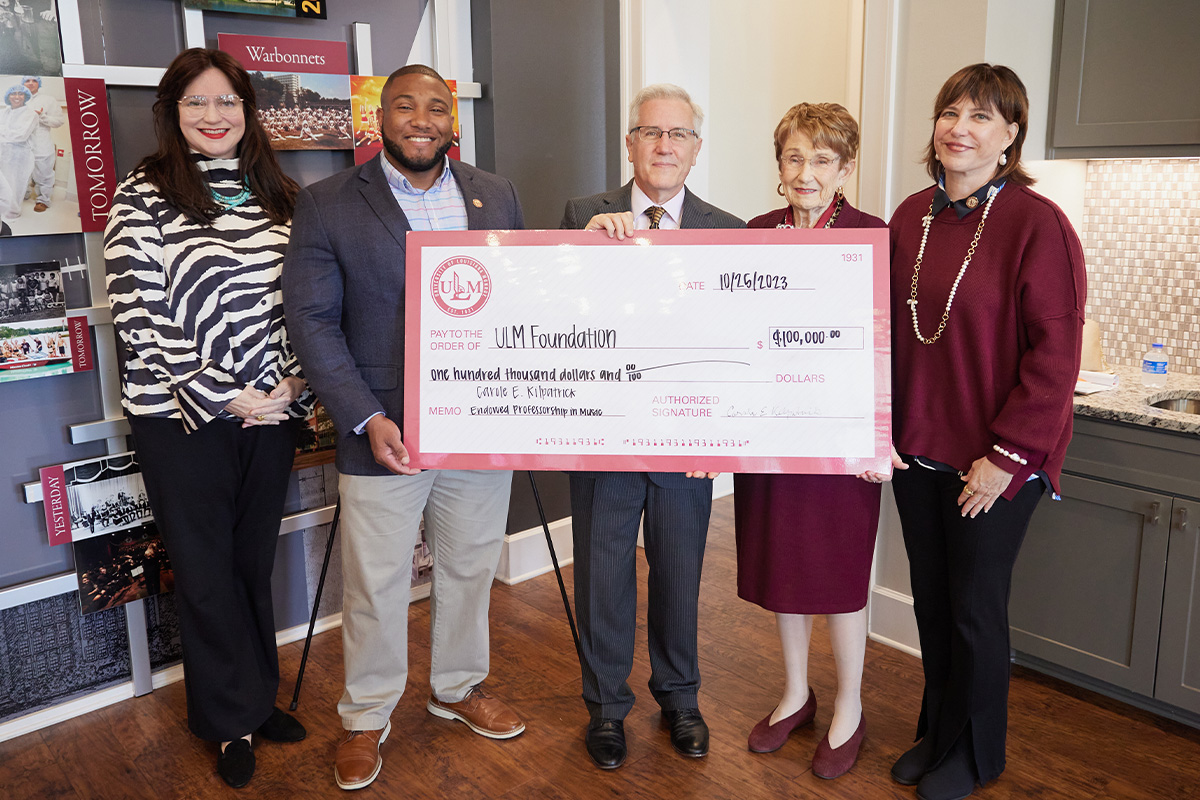 CAPTION: Pictured L-R: Laura Kilpatrick Marchelos, Dr. Nicholas Bratcher, Dr. John Pratte, Carole Kilpatrick, Kerry Kilpatrick
---
MONROE, LA – The ULM Foundation held a reception on Wednesday, October 25, 2023, to celebrate and recognize the continued generosity of the Kilpatrick family toward ULM. Mrs. Carole Kilpatrick presented a check for $100,000 to create the Carole E. Kilpatrick Endowed Professorship in Music.  
Friends and family of Kilpatrick gathered at the Laird-Weems Center to celebrate the occasion. Mrs. Kilpatrick shared fond memories of her time as a student in the music department at ULM, which was named Northeast Louisiana State College at the time.  
Dean of the College of Arts, Education and Sciences Dr. John Pratte and Director of the School of Visual and Performing Arts Dr. Nicholas Bratcher were on hand to accept the donation on behalf of the Music Program.  
Mrs. Kilpatrick is the widow of Tex Kilpatrick. The Kilpatrick family also made a donation in 2022 to create the Tex Kilpatrick Endowed Professorship in Kinesiology.