Published January 6, 2023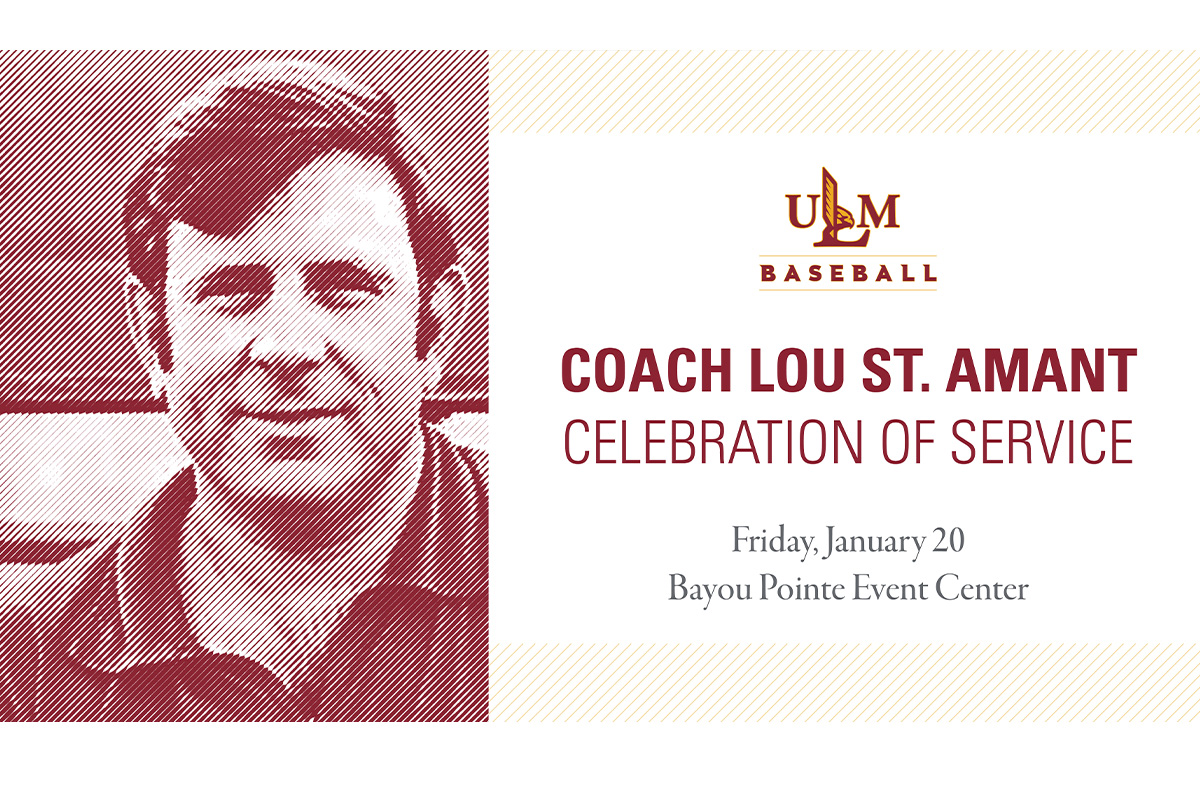 MONROE, LA – The University of Louisiana Monroe baseball program will honor the lifetime achievements of legendary Coach Lou St. Amant at a celebratory event at 6:00 p.m. Friday, Jan. 20 at Bayou Pointe Event Center. 
All friends, family and fans of St. Amant and the baseball team are invited to attend. Tickets are $20 and can be purchased at ulm.edu/soar/baseball. The event will feature dinner and a Q&A session with St. Amant and his former players and coaches. 
St. Amant is a Northeast Louisiana University alumnus. He served NLU as the baseball team's head coach for 18 seasons and picked up 414 career victories during that time. To honor his lifetime of service, ULM will name its baseball playing surface "Lou St. Amant Field" before the upcoming season.