Published January 9, 2023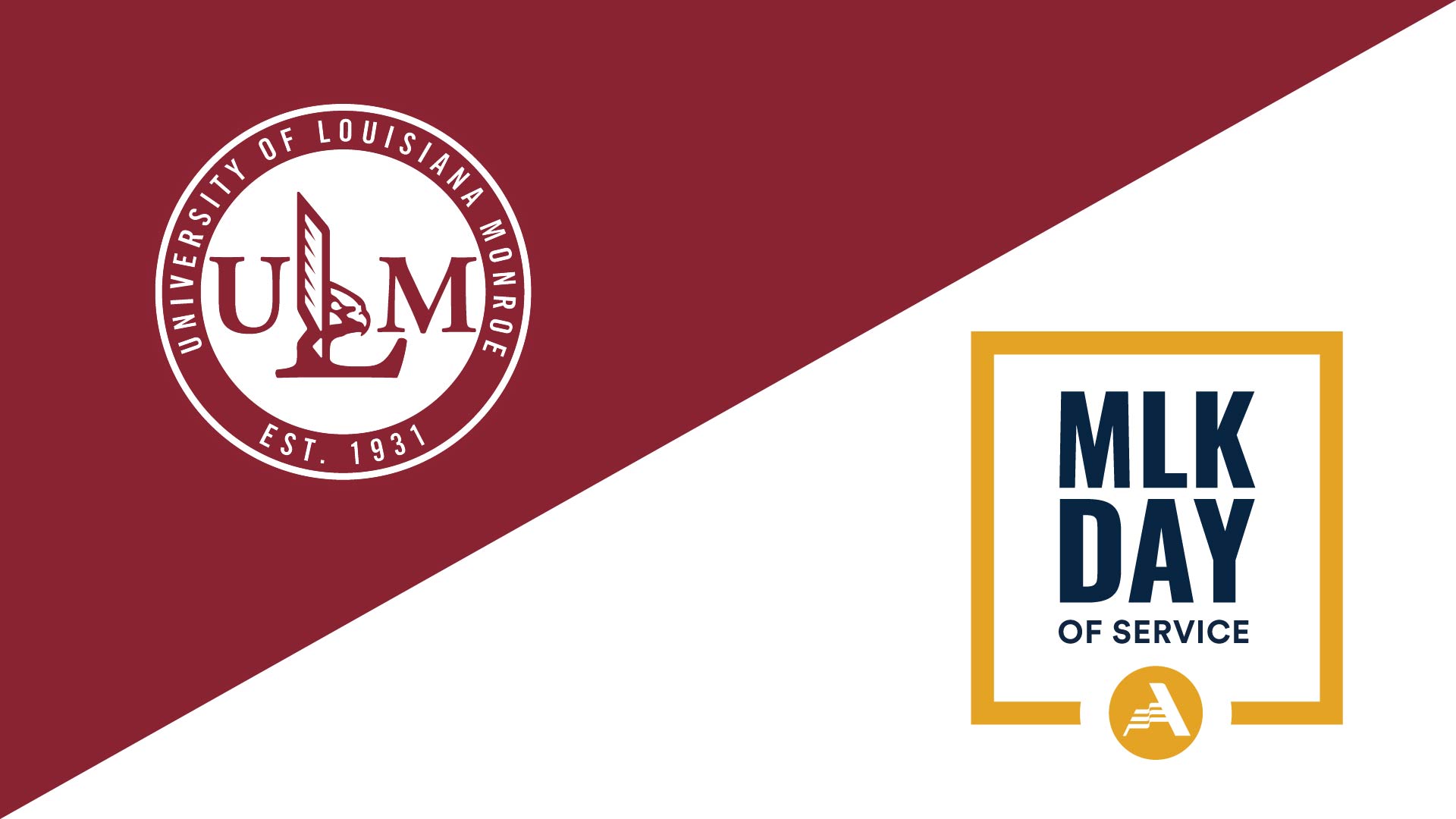 MONROE, LA – The University of Louisiana Monroe will participate in the annual MLK Day of Service on Monday, January 16. ULM invites faculty, staff, students, and community partners to the ULM Activity Center from 9:30 – 10:30 a.m. to assist in sorting and packaging donations made to The Salvation Army of NELA.  
ULM has been accepting donations of items from The Salvation Army of NELA wish list to help the organization restock its resources after the holiday season. A full list of items needed can be found below. Donations can be made until 11:00 a.m. Friday, January 13, at Sandel Hall Suite 200 or to the ULM Activity Center. Donations can also be brought to the Activity Center on Monday, January 16.  
Dr. Pamela Saulsberry, Executive Director of the ULM Office of Diversity, Equity, and Inclusion, is the organizer of the event. "The annual MLK Day of Service is a day on, not a day off," she said. "This is a day where you have an opportunity to be of service to someone other than yourself. We try to make it as easy as possible for our community to make a difference in someone's life," she added.  
The Salvation Army of NELA, located at 105 Hart Street in Monroe, LA, offers a variety of services, such as a community kitchen, a food pantry, holiday assistance, disaster services, and shelter for men, women, children who have housing needs. During the holiday season, their resources are greatly diminished, and this effort will help to replenish them.   
The Salvation Army truck will arrive at ULM at 10:00 a.m. After it is loaded, volunteers are welcome to follow the truck to The Salvation Army to help unload the items.  
ULM would like to thank Ochsner/LSU Health Monroe Medical Center for their collaboration on this year's MLK Day of Service and invites any local business, organization, or individual to join in the effort on Monday, January 16.  
Volunteers are encouraged to register at https://bit.ly/ulm-mlk-2023
According to Americorps, The Martin Luther King, Jr. National Day of Service is the only federal holiday designated as a National Day of Service to encourage all Americans to volunteer to improve their communities. During the last quarter century, the MLK Day of Service has grown, and its impact increased as more Americans embraced the idea that citizenship involves taking an active role in improving communities. 
The Salvation Army of NELA Wish List: 
Paper plates/12oz bowls/6oz cups  
Plasticware (Forks and spoons Only)  
Napkins/Paper towels  
Toilet tissue  
Bleach  
Washing Powder/Laundry detergent  
Dish washing liquid  
Air freshener  
Lysol  
Pine oil (Pine-sol)  
Hand wipes/ hand sanitizer  
White face, hand and body towels  
White sheets/pillowcases  
Twin size mattress covers (preferably white or plastic)  
33-gallon garbage bags/standard trash bags  
Mop/mop head/mop bucket  
Broom  
#10 size canned goods (fruit, vegetables, chili, etc.)  
Pop top foods items (canned foods that do not require a can opener)  
Snack items (crackers, breakfast bars, etc.)  
Mayo and mustard packets  
Dry seasoning  
Rice