Published April 26, 2023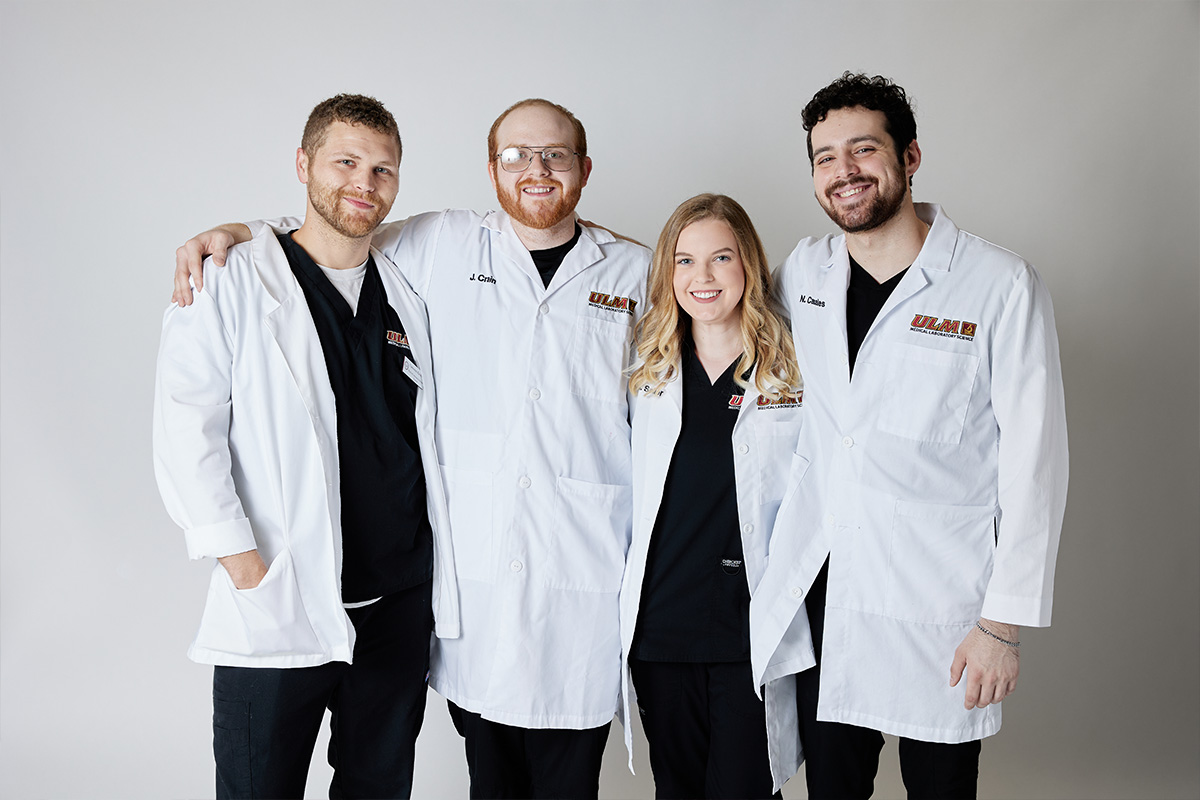 CAPTION:ULM MLS 1st place champion bowl team (L-R): Cameron Zaricor, Joseph Crain, Sara Seiler (captain), Nick Canales 
---
MONROE, LA – The University of Louisiana Monroe Medical Laboratory Science (MLS) program recently attended the American Society for Clinical Laboratory Science of Louisiana and Mississippi 2023 Bi-State Annual Meeting from March 30 – April 1, 2023. Forty-three MLS students represent ULM at the conference.  
The ULM MLS students entered seven teams to compete in the MLS student bowl competition against several other schools from Louisiana and Mississippi. Two ULM teams fought diligently in the championship round to take both 1st and 2nd places in the competition.  The members of the 1st place team were Sara Seiler (captain), Nick Canales, Joseph Crain, and Cameron Zaricor. The members of the 2nd place team were Noor Farhat (captain), Susan Daigre, Lauren Gregory, Bibek Pandey, and Gabe Sellers.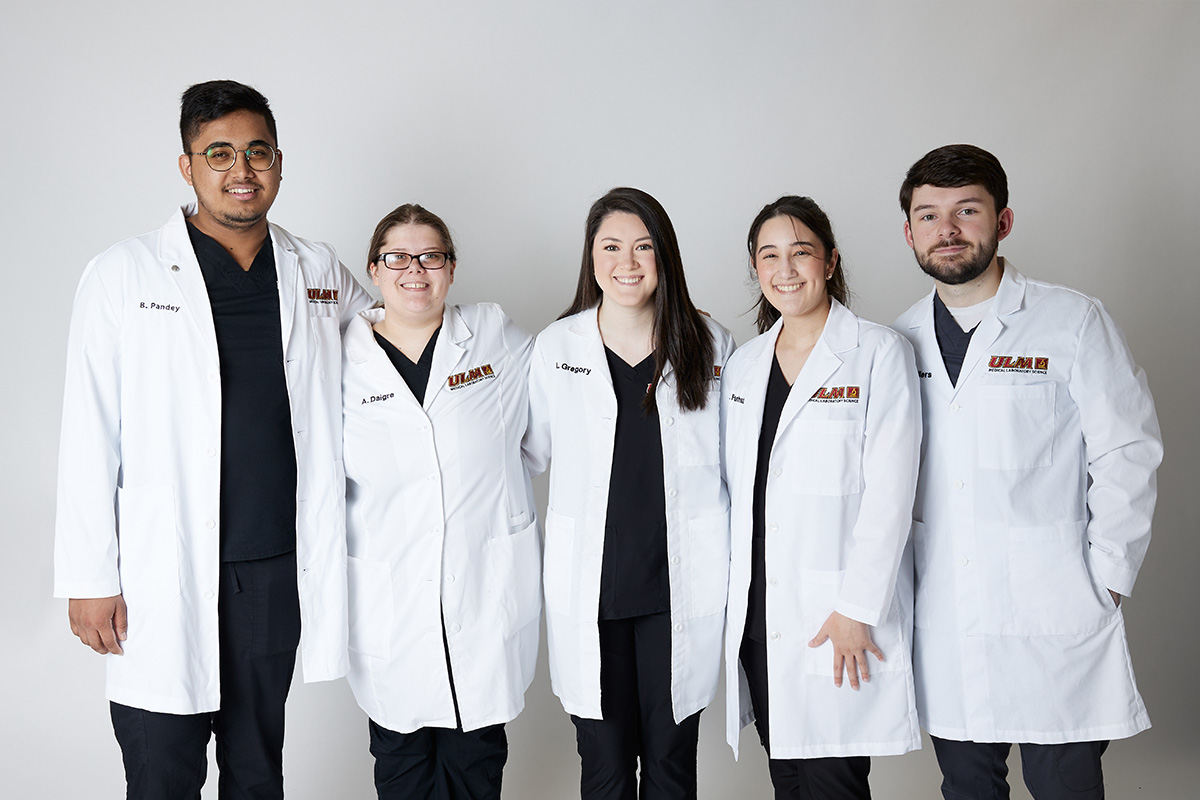 CAPTION:ULM MLS 2nd place bowl team (L-R): Bibek Pandey, Susan Daigre, Lauren Gregory, Noor Farhat, Gabe Sellers
---
"The ULM MLS faculty are very proud of all of our students and the hard work they have put in this year. Their achievements reflect their dedication to the ULM MLS program, the university and the profession," said Emilea Haddox, ULM MLS Clinical Coordinator. 
During the meeting, three first-year ULM MLS students were elected as officers for the Louisiana Society for Clinical Laboratory Science (LSCLS): Joanna King – Student Forum Chair, Tristan Sonnier, Student Forum Co-Chair, Lorraine Newman - Secretary. These three students will have the opportunity to attend the ASCLS National Meeting in Rhode Island this summer, and in their positions will work to promote and support the MLS profession.  
During the awards ceremony, several ULM students and faculty were recognized. Sara Seiler, a second-year MLS student, was announced as the 2023 LSCLS Student of the Year. Seiler, Lauren Gregory, and Noor Farhat all received Keys to the Future Awards. Joanna King won the Betty Lynne Theriot Memorial Scholarship. Jessica Lasiter, the ULM MLS Program Director, was awarded the LSCLS Presidential Service Award. 
Dylan Anderson, a Year 1 MLS student, said, "The bi-state meeting taught me that there are so many people that love Medical Laboratory Science the same way I do.  It was very encouraging and exciting to see that when I graduate and pursue my career, I will be surrounded by people who want to be where they are at!" 
Attendance at the conference was made possible by a $2,500 scholarship given by the ULM Student Enhancement Activity Fee Committee. 
ULM MLS program faculty and staff in attendance included Jessica Lasiter, Emilea Haddox, Debbie Wisenor, Karen Williams, Heather Gee, and Rosalie Hendrix.  
Medical laboratory scientists collect patient samples and perform tests to analyze blood, body fluids, tissues, and other substances, providing invaluable diagnostic information to healthcare practitioners. 
The ULM MLS program is currently accepting applications for the 2023 fall semester. Applications are open through May 1, 2023. For more information, email Program Director Jessica Lasiter at lastister@ulm.edu or visit www.ulm.edu/mls