Published March 16, 2023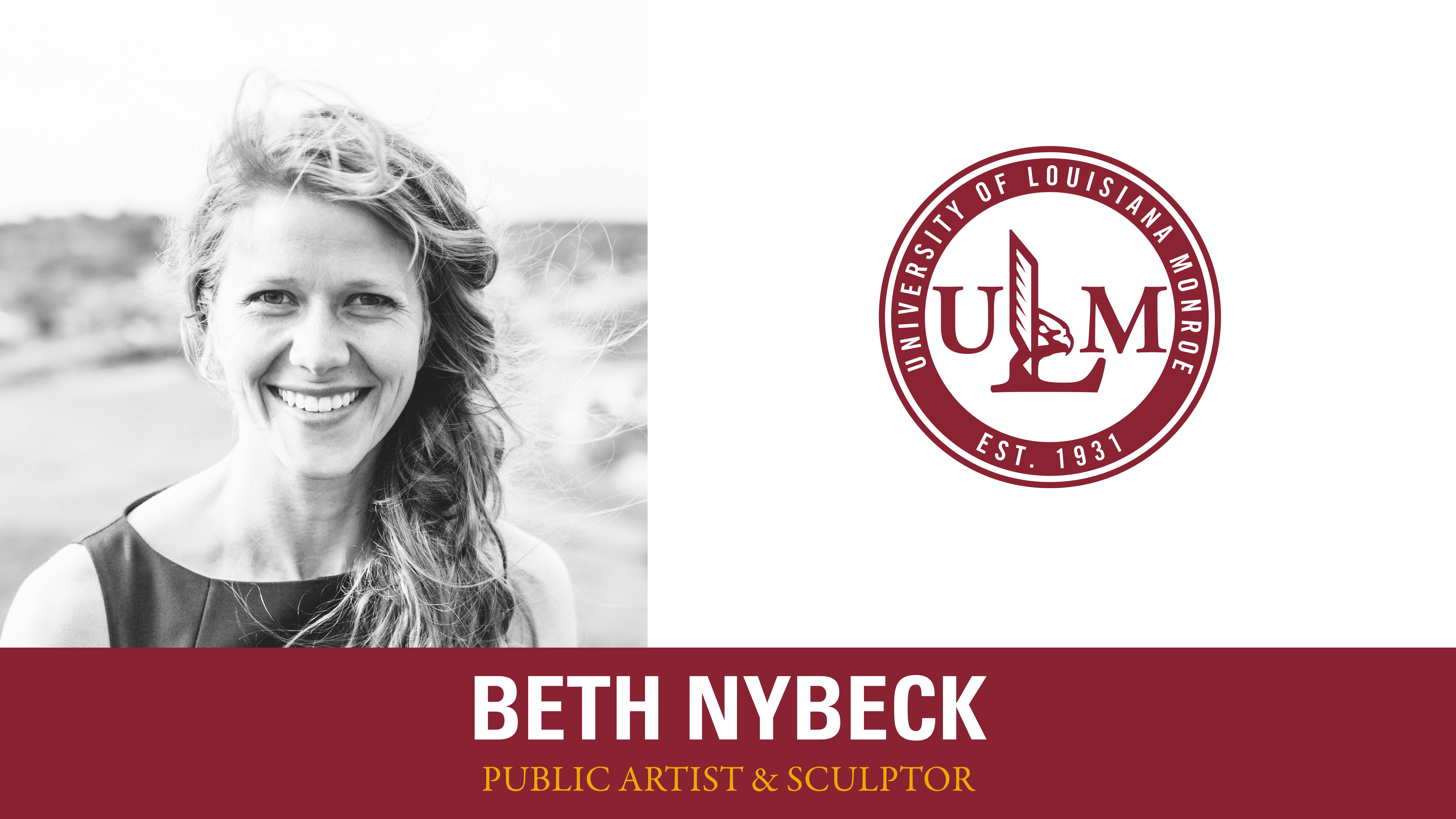 MONROE, LA – The University of Louisiana Monroe invites the public to a guest lecture featuring public artist and sculptor Beth Nybeck. The lecture will take place at 4:00 p.m. Monday, March 20 at the Hangar on the second floor of the ULM SUB and will include a Q & A session. Nybeck will address the importance of public art and speak more about the sculpture she will be creating to be installed on ULM's campus between Sandel Hall and the Hub. 
Nybeck's sculpture, entitled Here We Go, will incorporate handwritten responses by ULM students, faculty, staff, alumni and community members. Participants will respond to the prompt "I am going to ______" and are encouraged to fill in the blank with their future aspirations or goals striving towards personal, professional, or global impact. The piece is being made possible thanks to the state's Percent for Art Program.  
Nybeck will visit campus March 20-21 to collect responses and engage stakeholders. The artist will also meet students in classes, as well as student-wide Spring Fever Week activities. 
For more than 20 years, the Percent for Art law reserves one percent of state money to be invested in public art when more than $2 million in state funds is spent by a state agency for newly constructed or renovated state buildings. A committee of university stakeholders selected the artist from a pool of 64 applicants after a call for art. 
Nybeck will be available to collect responses from students during lunch from 11:30 a.m. to 2:00 p.m. at Bayou Park on both Monday, March 20 and Tuesday, March 21. She will also collect responses from students during the Crawfish Boil and Zydeco Night at Bayou Park from 6:00 p.m. to 8:00 p.m. on Monday, March 20.