Published February 24, 2023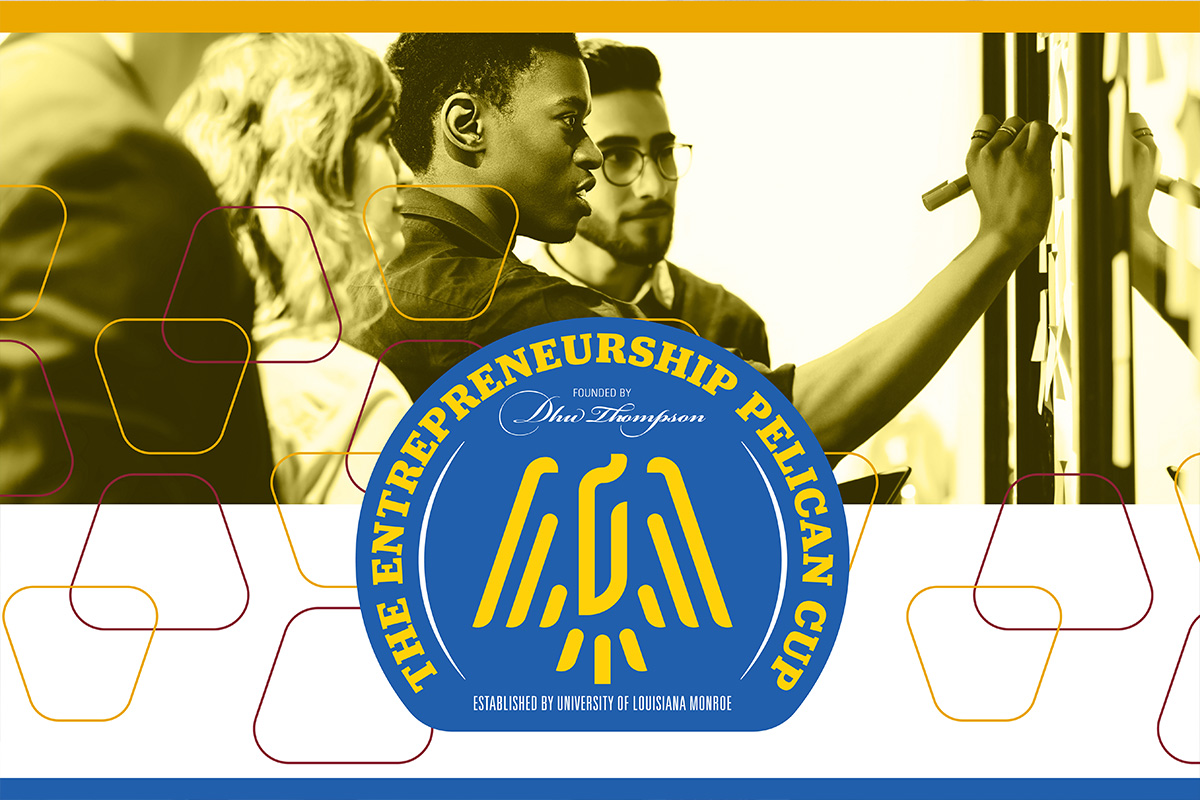 MONROE, LA – The 2nd Annual Entrepreneurship Pelican Cup Awards Luncheon will be held Friday, April 21 at 11:30 a.m. at. Bayou Pointe Event Center on the ULM campus. Tickets are on sale now for $100 for the general public and $50 for students. Sponsorship packages are also available for individuals or businesses. Visit www.ulm.edu/pelicancup for ticket and sponsorship information.  
Open to all majors with one of the largest cash prizes in the nation, The Entrepreneurship Pelican Cup is an opportunity for students to develop critical thinking, team building, presentation, and other soft skills which are all important to career growth.   
The competition requires a written formal business plan judged by business owners and investors.  Six finalists will be chosen to conduct an in-person oral presentation to top-tier entrepreneurs.  The finalists will be announced on March 16. Also, during the awards luncheon, each team will select one member to conduct a 90-second "Elevator Pitch," and the audience will vote to select the winner of a cash prize.   
This year's cash prizes include: 
First Place                     $25,000 
Second Place                 $15,000 
Third Place                    $10,000 
Elevator Pitch Winner   $2,000  
First, Second, and Third Place faculty advisors to receive $3,000.   
For more information about the 2023 Entrepreneurship Pelican Cup, including ticket and sponsorship information, visit www.ulm.edu/pelicancup.You can also contact Cathi Hemed, Director of External Initiatives, at (318) 342-1151 or hemed@ulm.edu. 
Now in its second year, The Entrepreneurship Pelican Cup was founded by distinguished ULM alumnus Dhu Thompson. Thompson is the founder, past owner, and former chairman of the board for Delta Plastics, producer of agricultural irrigation tubing, and the largest recycler of plastics in Arkansas. He is also the former owner and past chairman of the board for Revolution Bag that manufactures EPA-compliant trashcan liners. Thompson's honors include 2004 Arkansas Business Executive of the Year and SBA Person of the Year. In 2019 he sold the Revolution brands to a New York private equity firm and now focuses on entrepreneurship growth in Arkansas and Louisiana.