Published October 25, 2023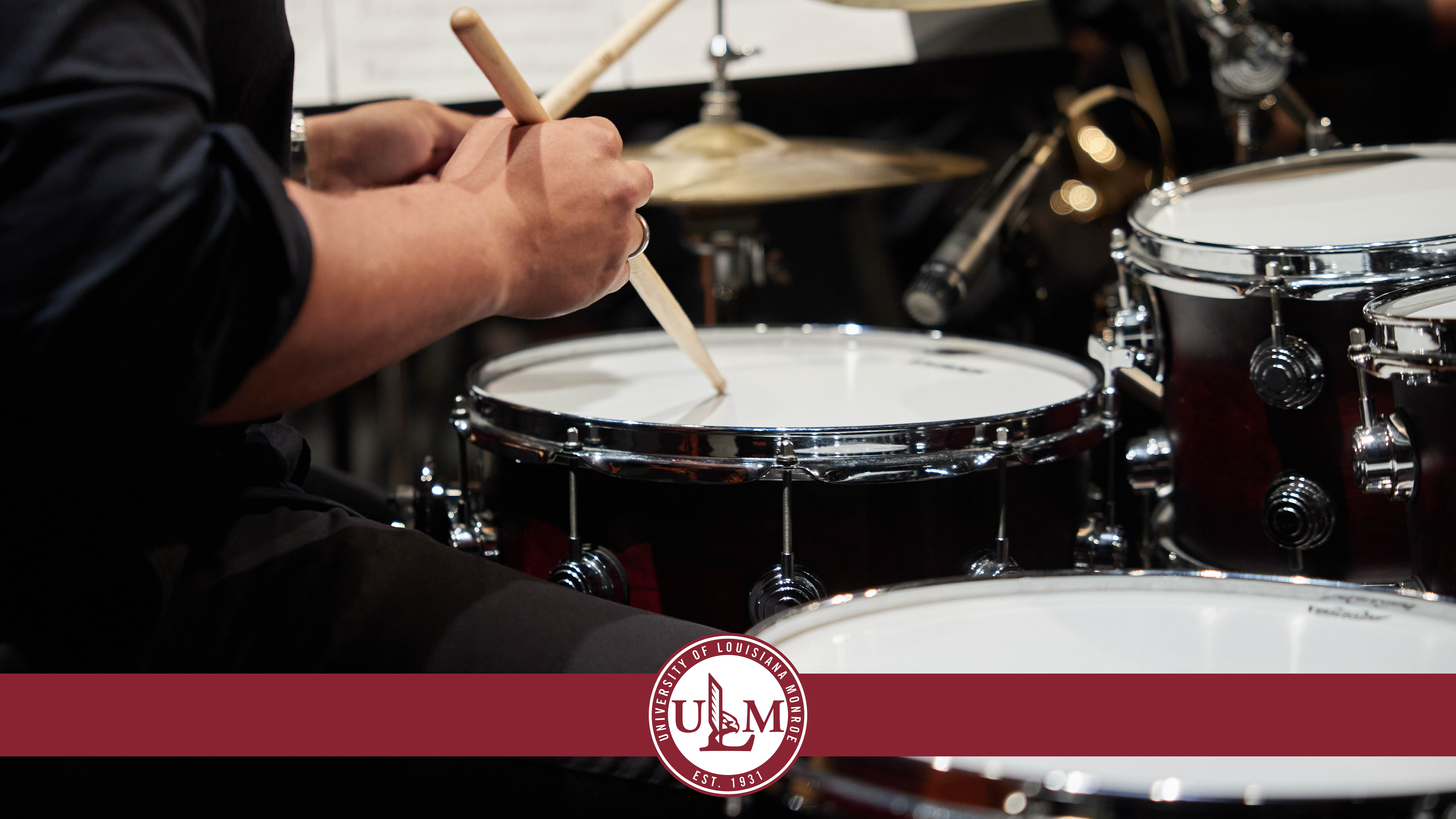 ---
Want to go? 
WHAT: ULM Percussion Ensemble presents Fall Concert 
WHEN: Monday, November 6 at 7:30 p.m. 
WHERE: Emy-Lou Biedenharn Recital Hall, 200 University Ave.  
ADMISSION: General Admission: $5; ULM students, faculty, and staff: Free with ID 
---
MONROE, LA – The University of Louisiana Monroe School of Visual and Performing Arts is excited to present the ULM Percussion Ensemble in concert on November 6 at 7:30 p.m. The concert will be held in the Emy-Lou Biedenharn Recital Hall on ULM's campus. 
Programming includes "Into the Air" by Ivan Trevino, "MIXTAPE" by Evan Chapman, "Rhyme or Reason" by Nathan Daughtrey, and more. Each piece played in the concert is played as a group, so students in the ensemble are required to work together in order to bring each piece to life.  
"These students have worked so hard to put together this diverse program of music, and they're performing at a high level," said Dr. Kathryn Irwin, ULM Percussion Ensemble Director. "I encourage people to take a chance on this concert because I can guarantee there will be at least one piece of music that you personally enjoy and at least one other one that sparks your interest in what we are doing over here in ULM Percussion." 
The event costs $5 for General Admission at the door, and is free for students, faculty and staff with ID. 
The School of Visual and Performing Arts at the University of Louisiana Monroe aims to provide students with the highest level of arts education, research and educational opportunities to majors and minors. VAPA aims to offer curricular, co-curricular and extracurricular opportunities to students enrolled at ULM, as well as provide cultural activities, special events and performances for university, local and area communities.