Published July 19, 2023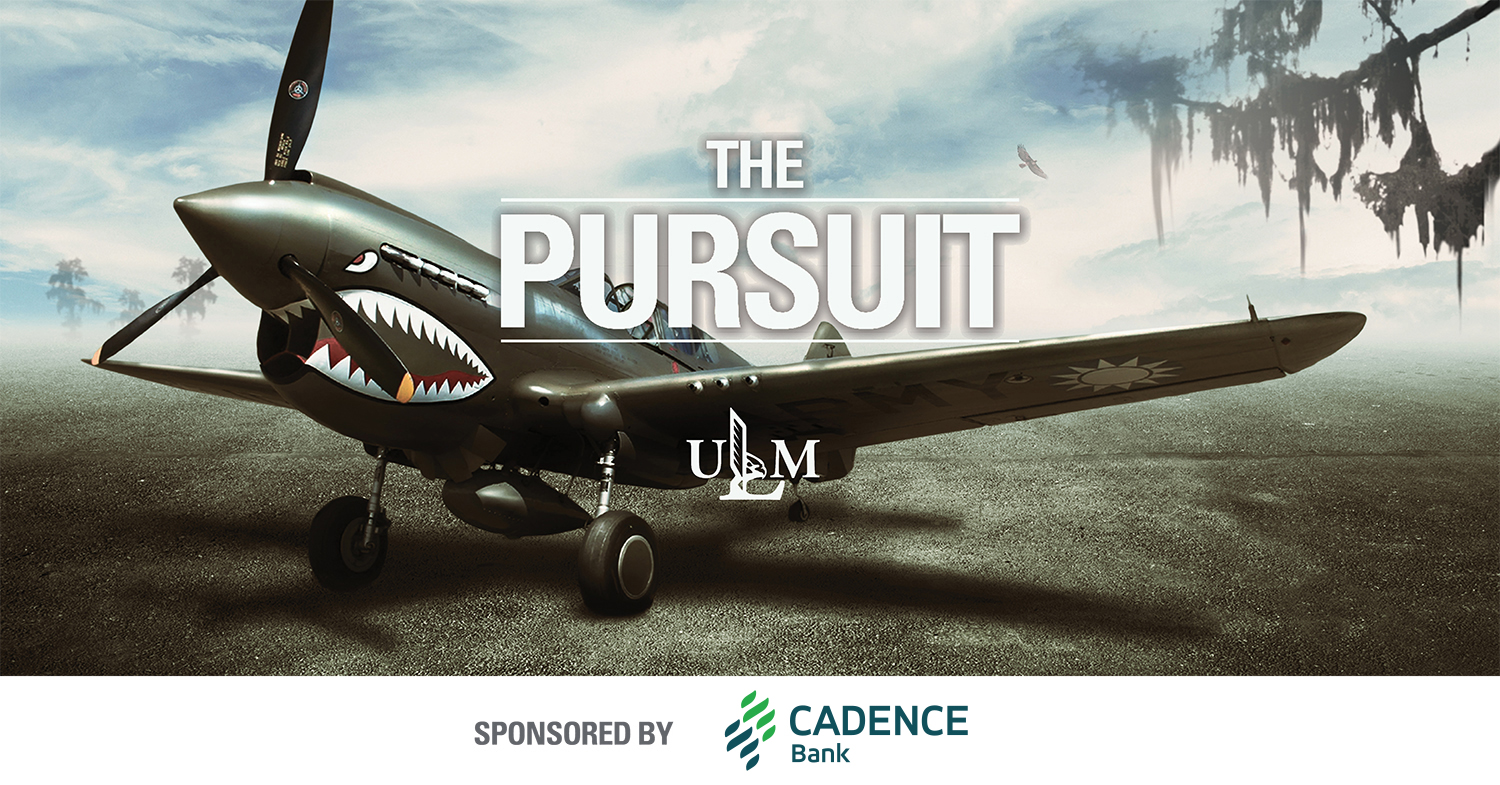 ---
WHAT: The Pursuit 
WHEN: 6:00 p.m.,Friday, August 11 
WHERE: Fant-Ewing Coliseum 
TICKETS: ulm.edu/thepursuit GA - $50, ULM/VCOM Employees - $30, Table of 8 - $600, VIP Coach's Tables of 8 beginning at $1,000 
---
MONROE, LA – The Pursuit, ULM's premier kickoff event for the upcoming 2023-2024 athletic season, is set for Friday, August 11 at Fant-Ewing Coliseum. Doors open at 6:00 p.m. and the program begins at 6:45 p.m. General admission tickets are $50 and reserved tables for eight are $600. ULM/VCOM employee tickets are $30. Tickets are available now at ulm.edu/thepursuit.  
A new addition to The Pursuit this year is the VIP Table Silent Auction. Fans of ULM Athletics will now have the chance to sit with their favorite Warhawk coach during The Pursuit. The winner of each coach's table will receive eight tickets to The Pursuit and reserved seating at a VIP table with that coach. Tickets include food and beverages. Bidding for each coach's table begins at $1,000, with minimum bid increases of $100. Profits from each auction will benefit that coach's program. The silent auction is open now and bids close at 5:00 p.m. August 2. Bids can be placed at ulm.edu/thepursuit. 
VIP tables up for silent auction include ULM Director of Athletics John Hartwell as well as the following coaches: Head Football Coach Terry Bowden, Head Women's Golf Coach Rachel Pollock, Head Softball Coach Molly Fichtner, Head Baseball Coach Michael Federico, Head Track & Field Coach J.D. Malone, Head Soccer Coach Will Roberts, Head Men's Basketball Coach Keith Richard, Head Women's Basketball Coach Missy Bilderback, Head Volleyball Coach Matt Kearns, Head Beach Volleyball Coach Michael Hobson, Head Men's Golf Coach, Tim Baldwin, Football Defensive Coordinator Vic Koenning, Football Offensive Coordinator Matt Kubik, Football Wide Receivers Coach John Carr, and Football Running Backs Coach Broderick Fobbs.  
The Pursuit is sponsored by Cadence Bank, with delicious food provided by Louisiana Seafood. Attendees will enjoy great food, cold drinks, and lots of Warhawk spirit. All proceeds from The Pursuit go to benefit student-athlete scholarships through the Warhawk Athletic Foundation. 
Speakers at the event include former student-athlete Jesse Blair and current student-athlete Cameron Rogers. Attendees will also hear from ULM President Dr. Ron Berry and ULM Director of Athletics John Hartwell. 
The Pursuit is named in honor of the Curtis P-40 "Warhawk" fighter planes, flown by Gen. Claire Lee Chennault's Flying Tigers during World War II. The ULM Warhawk mascot takes its name from the planes, which featured iconic noses painted with an open shark's mouth with jagged teeth.  
For more information about The Pursuit, including tickets and the VIP Table Silent Auction, visit ulm.edu/thepursuit.  
ULM Football 2023 Season Tickets