Published March 10, 2023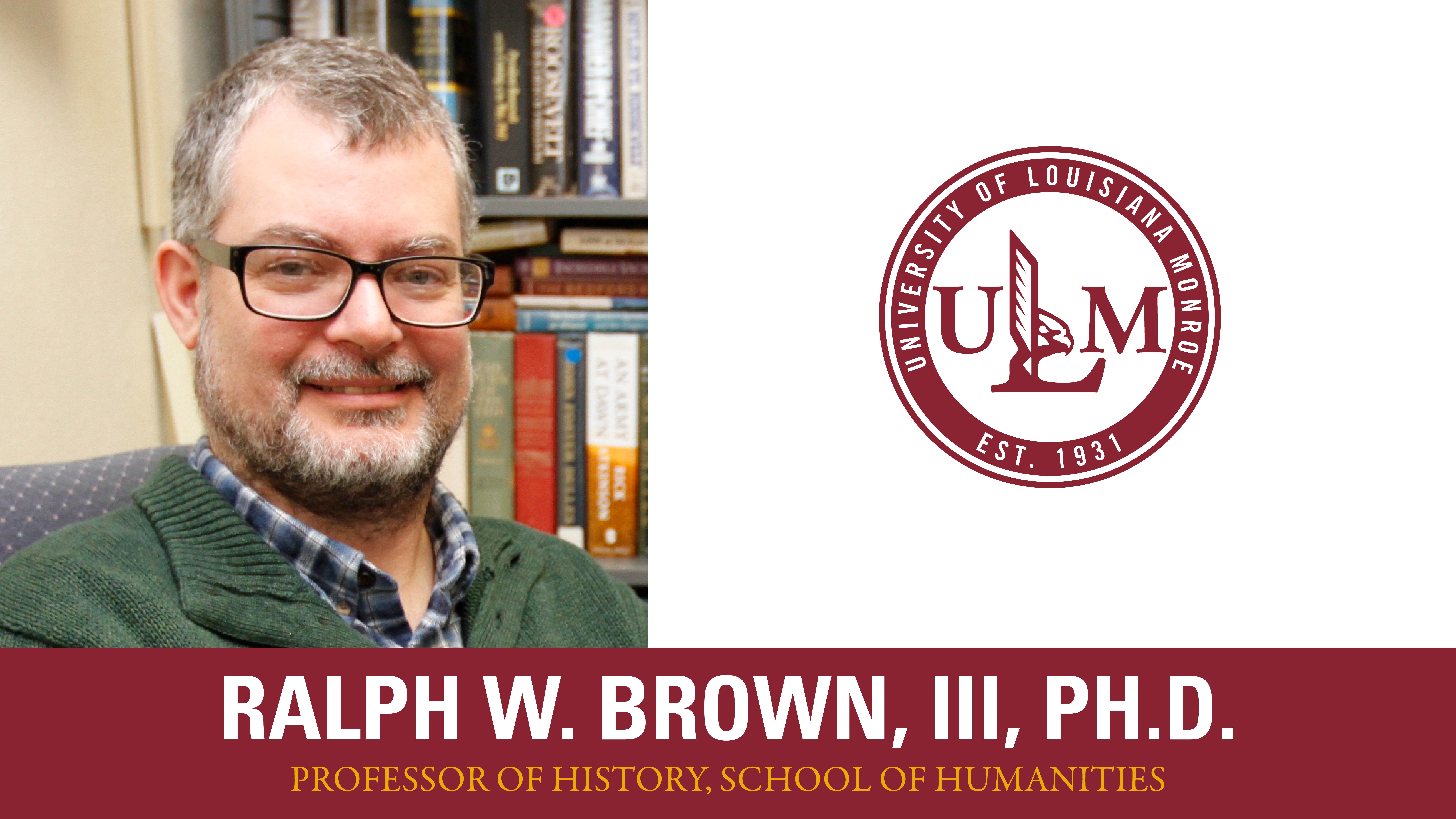 MONROE, LA – ULM history professor Dr. Ralph W. Brown, III recently published an article in Louisiana History, the journal of The Louisiana Historical Association. The article, entitled "Lyndon B. Johnson's War with the Shreveport Newspapers," was featured in the Fall 2022 edition of Louisiana History. A photo relating to Brown's article was featured on the cover.  
"The roots of our current political divisions go back to the controversies of the 1960s, a period where we can also find examples of the media shaping political narratives," said Dr. Brown. "Consequently, many people in North Louisiana believed that Johnson had betrayed the South in order to secure national applause and the presidency. Johnson in turn viewed criticism of him in the Shreveport press as the source of his unpopularity in North Louisiana and applied pressure behind the scenes to suppress such criticism," he added.  
"It is a pleasure seeing scholars like Dr. Brown addressing the intersection of national and Louisiana history," said Dr. Jeffrey Anderson, Associate Director of ULM's School of Humanities. "Articles like this one help show how national developments, such as the Civil Rights movement and opposition to it, played out in our own state," said Anderson. 
The following is a summary of the article provided by Dr. Brown:  
"The Shreveport Journal and the Shreveport Times challenged Lyndon B. Johnson in his own backyard. With a readership in Louisiana and Texas, the Shreveport press's denunciation of the president as a traitor to the South was particularly problematic for Johnson. To be sure, other conservative newspapers also criticized Johnson on their editorial pages. That said, most other regional newspapers simply did not publish as many anti-Johnson letters to the editor, nor did they associate directly with groups of the radical right, as was the case with the Shreveport Journal. The Shreveport newspapers also challenged Johnson's carefully constructive narrative that though he had once opposed civil rights, he had come to see the necessity that all people have equal rights. Most significant, though Johnson won the 1964 presidential election nationally by a landslide, he blamed the Shreveport press for his overwhelming electoral defeat in North Louisiana."