Published March 13, 2023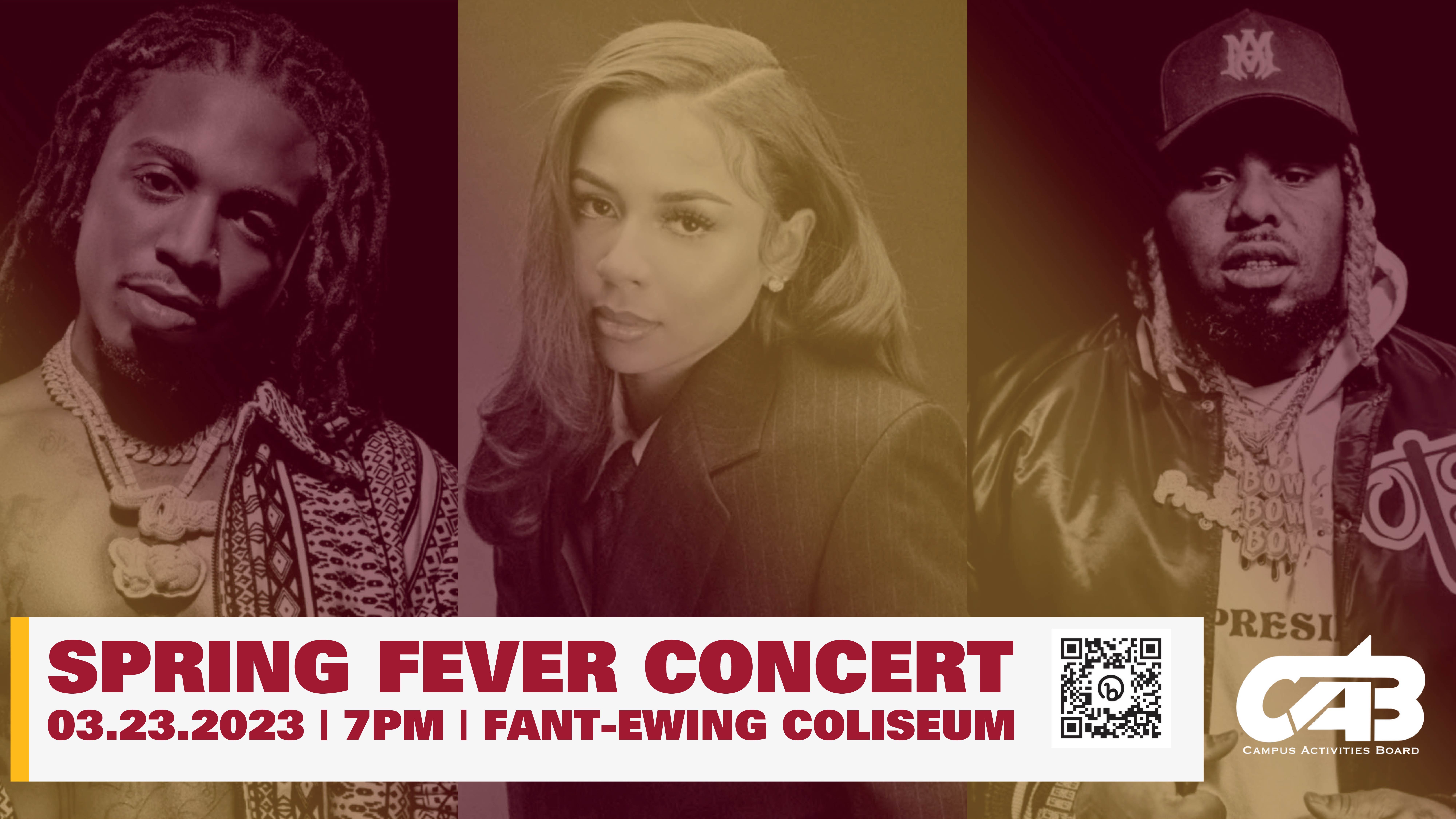 MONROE, LA – The University of Louisiana Monroe Spring Fever 2023 Concert is happening Thursday, March 23 at 7:00 p.m. at Fant-Ewing Coliseum. This year's concert features R&B singer Jacquees and special guests Mariah the Scientist and HD4President. Tickets are on sale now at Eventbrite. The cost for ULM students is $10 for general admission and $15 for floor; cost for ULM faculty and staff is $15 for general admission and $20 for floor; cost for the general public is $30 for general admission and $35 for floor.  
"We are elated to bring the Spring Fever Concert back to ULM!" said Joel Sinclair, Coordinator of Student Activities. "Our Campus Activities Board Concert committee worked diligently to find and decide on who they thought would be the best act to bring to the campus, and we feel Jacquees will bring a much-needed energy to the students, faculty/staff, and surrounding communities," added Sinclair. This year's concert marks the first Spring Fever musical act at ULM since 2018, after hosting a comedy show in 2019 and then being affected by the pandemic for the last three years.  
Jacquees has released three albums, including his RIAA gold-certified debut 4275 and his most recent album Sincerely for You, released in December 2022. "Jacquees is an incredibly talented artist and it is with great thanks to our university and its affiliates that we can all work together to make this event happen," said Sinclair. "Not only will Jacquees steal the show, but Mariah the Scientist and Louisiana's own HD4President will help end the 2023 Spring Fever Week in a momentous fashion.," he added.  
ULM's Spring Fever week will begin on March 20 and culminate with the Spring Fever Concert on March 23 and the annual Oozeball mud volleyball tournament on Friday, March 24.