Published February 6, 2023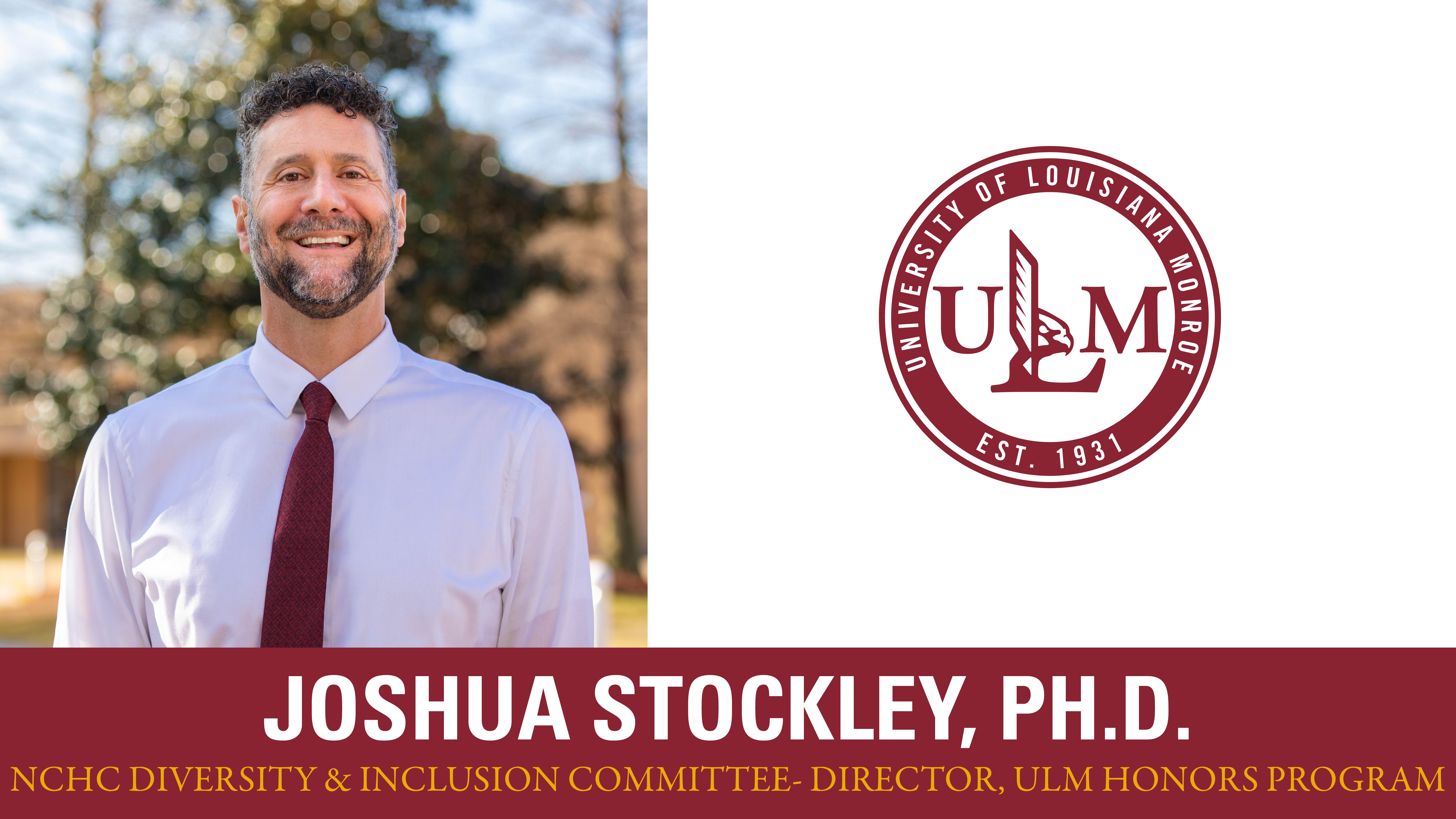 MONROE, LA - ULM Honors Program Director, Dr. Joshua Stockley, has been appointed to serve on the National Collegiate Honors Council's Diversity and Inclusion Committee. 
"I am honored to serve on the Diversity and Inclusion Committee for NCHC," said Dr. Stockley. "The appointment reflects positively on the hard work done by the ULM Honors Program – its students and its faculty – to promote diversity, equity, and inclusion. I hope to share our successes and strategies with other institutions; however, I also know that there is room to grow. I intend to use this experience to improve the diversity, equity, and inclusion of the ULM Honors Program and, concomitantly, the University."  
"There are still challenges and boundaries to break for Honors Programs in their quest to reflect the diverse communities students come from, in order to help them move forward in becoming better leaders, global citizens, and persons," said Dr. Pamela Higgins Saulsberry, Director of the ULM Office of Diversity, Equity and Inclusion/International Student Affairs. "I believe this opportunity will allow Dr. Stockley to be in an excellent position to influence and learn how honors programs can overcome these challenges, most importantly, ULM's Honors Program," added Dr. Saulsberry.  
The Diversity and Inclusion Committee develops strategies to increase diversity within NCHC and its member institutions, to develop programming for the annual conference and seminars throughout the year, and to produce research and scholarly publications. 
The National Collegiate Honors Council (NCHC) is an educational organization that supports and promotes undergraduate honors education. NCHC has nearly 900 member institutions and several hundred individual members, impacting over 330,000 honors students.  
ULM has been a member of NCHC since 2008. 
About the ULM Honors Program 
The ULM Honors Program is a unique program within ULM that seeks intellectually curious students who desire to challenge themselves with new ideas and to work with similarly motivated students. The program is open to all majors and works within all degree programs. Honors students are exposed to more in-depth topics and work closely with faculty in smaller courses. 
For more information about the Honors Program, contact Dr. Joshua Stockley at stockley@ulm.edu or 318-342-3216 or visit ulm.edu/honors.