Published May 15, 2023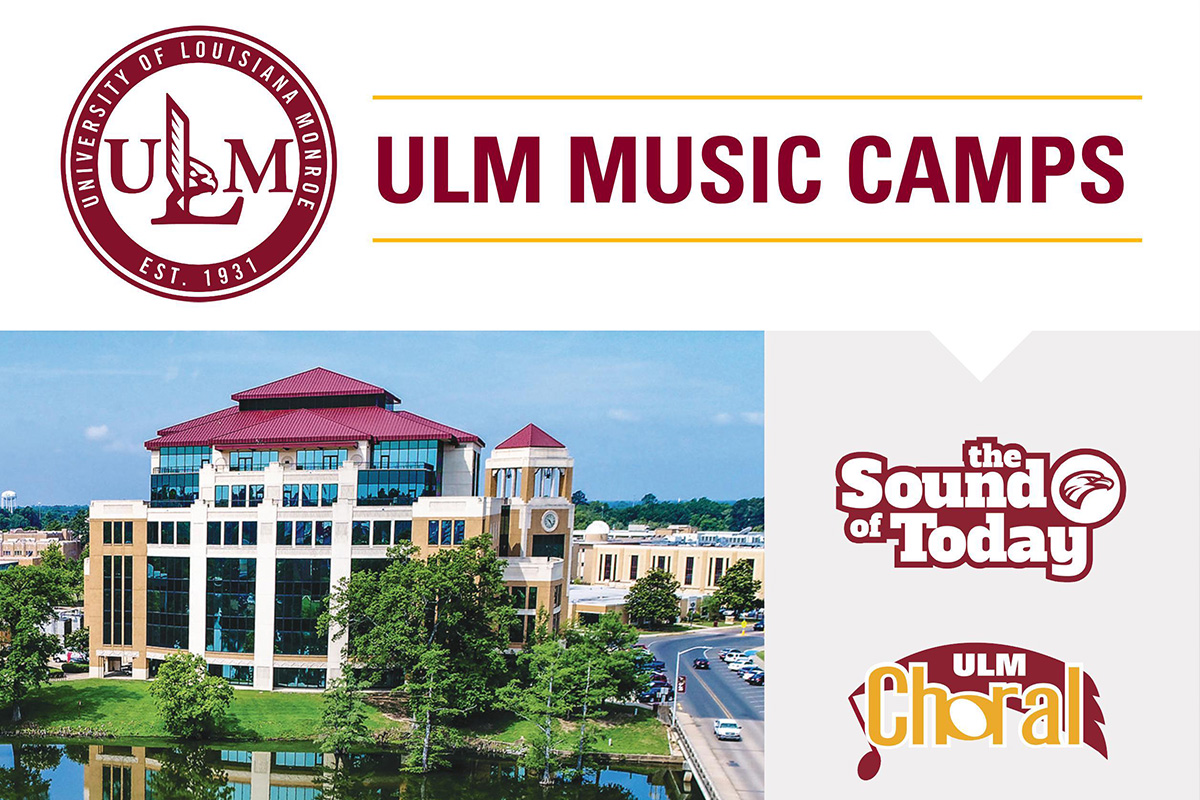 MONROE, LA – The University of Louisiana Monroe School of Visual and Performing Arts will host summer music camps for high school students, from June 7-10, 2023, on the ULM campus. These camps are designed for students to learn and grow as drum majors, percussionists, leaders, and musicians. Students will be instructed by ULM faculty and excellent guest instructors.  
"We are excited to have lots of music students on our beautiful campus this summer to learn from our excellent instructors," said Dr. Allen Parrish, Assistant Professor of Music.  
Interested students who will be entering grades 8-12 next year can select from the options of Drum Major, Leadership, Drumline, Concert Band, or Choral camp. Students can also choose from electives including Composition, Chamber Ensembles, Music History, and more.  
The cost for the camp is $290 for overnight campers and $195 for commuter campers. A $50 deposit is due at the time of registration for both types of campers. Students can register at http://tinyurl.com/ulmsummermusic23. 
For more information about the summer music camps, contact Dr. Allen Parrish at parrish@ulm.edu.